A health issue for the future? Pharmaceutical Society of Singapore raises alarm on antibiotic resistance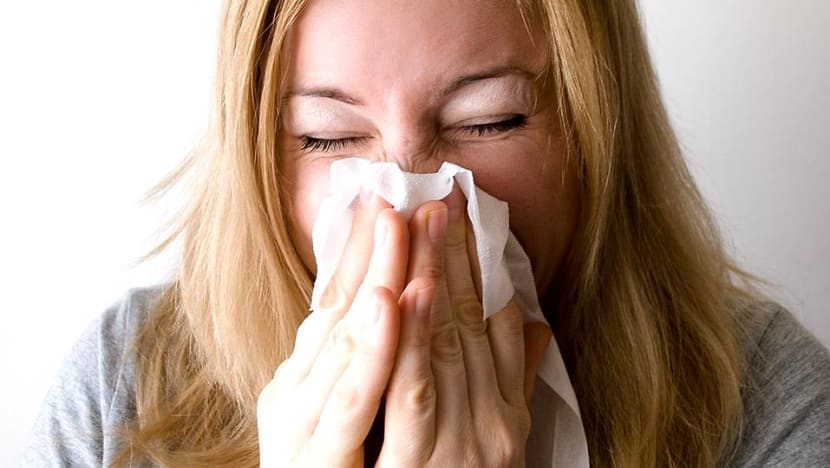 SINGAPORE: As a General Practitioner (GP) with 20 years' experience, Dr Lye Tong Fong has met all types of patients. Among them are those who demand antibiotics even when they are not needed or effective. 
Sometimes they come in with "very minor symptoms" like a fever or a slight runny nose, Dr Lye told Channel NewsAsia at his clinic in Pasir Ris.
"When they come in, the first thing they say is 'Doctor, I need antibiotics'. There is no grounds for you to explain and use logic with them," he said.
If they demand them, he may give the patients the antibiotics.
"But I will tell them the situation in which they should start on the course. I think that's the best you can do, next to fighting with them and having a drama in the clinic," he said.
For example, if the illness persists beyond one week with fever and discharge containing mucus and pus, they could need to start on the antibiotics, he said.
There are many symptoms, such as a sore throat, cough or runny nose, which are often caused by viruses and therefore not treatable with antibiotics. The drugs only act on illnesses caused by bacteria.
But more often than not, Dr Lye tells patients when they do not need antibiotics, and they are convinced.  This has become more important than ever, with the World Health Organization (WHO) flagging antibiotic resistance, which is caused by misuse and overuse of the drugs.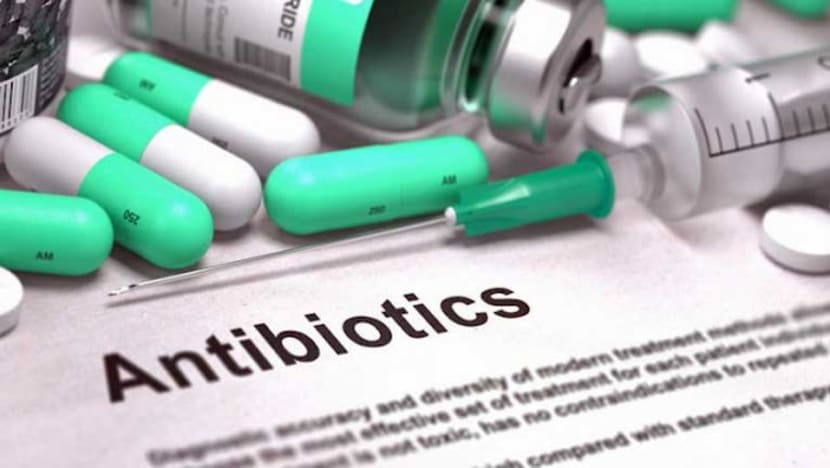 But still, a 2016 study conducted by the National University of Singapore found that four in five patients with upper respiratory tract infections, which cause symptoms such as runny nose and sore throats, do not know that antibiotics cannot help alleviate their condition. Many expected their doctors to include antibiotics as part of their treatment.
ANTIBIOTIC RESISTANCE RISING TO DANGEROUSLY HIGH LEVELS
The WHO said earlier this year that antibiotic resistance is "rising to dangerously high levels in all parts of the world" and is one of the biggest threats to global health, food security and development today.
"Without urgent action, we are heading for a post-antibiotic era, in which common infections and minor injuries can once again kill," the global health authority warned.
Closer to home, the Pharmaceutical Society of Singapore has sounded the same warning.
Speaking to Channel NewsAsia, members of the society Dr Andrea Kwa, a clinician scientist and specialist pharmacist (infectious diseases) at the Singapore General Hospital, and Dr Jonathan Seah, senior principal clinical pharmacist at Changi General Hospital, painted a bleak picture of the future should the situation not change.
"Aggressive treatments that we have been employing we can't do anymore, because the treatments will knock out your immune system. Whatever infections you are exposed to may kill you," Dr Seah said.
Having resistant bacteria means health professionals will have to use stronger antibiotics, broader spectrum antibiotics, combination antibiotics or more toxic versions in order for them to work, Dr Seah cautioned.
CAN NEW ANTIBIOTICS BE DEVELOPED?
The urgency of the problem comes against a backdrop of slowing antibiotic production by pharmaceutical companies and bacteria that have become resistant to many types of the drugs.
In July this year, Novartis, one of the world's largest drug makers, announced the end of its antibacterial and antiviral research, joining other pharmaceutical companies like AstraZeneca, Sanofi and Allergan. Another industry giant GlaxoSmithKline has put some antibiotics assets under review.
Given that it can take 15 years to come up with a new compound, go through all the steps in research and clinical trials, and then have it registered for use, it is possible that by the time the drug comes out, it could be ineffective, he added.
Dr Kwa also said the reality is that producing drugs for longer-term and chronic illnesses is more profitable for these pharmaceutical companies, as antibiotic usage is limited to a few days each time.
She added that new antibiotics are being produced, but they may not be able to fight all the resistant bugs.
"They are all just a little bit better or little bit different from what we have. And even if you have a very good antibiotic, once you come on board, you use it, you misuse it, resistance will happen," she said.
DIAGNOSTIC KITS, EDUCATION PART OF SOLUTIONS
The pharmacists suggested that GPs use diagnostic kits that rule out bacterial infection so that antibiotics are not prescribed unnecessarily. While they cost about S$10 each, investing in these kits is "better than paying for the cost of taking antibiotics", Dr Kwa said.
There is also a need to change the mindset of the public, as the expectation that they need antibiotics could be influencing GPs, Dr Kwa said.
The Health Promotion Board, which introduced a public education campaign titled Use Antibiotics Right in October 2018, said there is a need to educate people on the correct use of antibiotics, which should not be seen as cure-all medicines.
"The campaign serves to remind the public that antibiotics do not help with upper respiratory tract infections, which one may be prone to during the flu season, and to heed their doctor's advice before taking antibiotics," a spokesperson said.
In response to queries from Channel NewsAsia, the Ministry of Health (MOH) said education of both doctors and patients is important to generate awareness of and action against antimicrobial resistance, particularly in the prevention of unnecessary use.

WOULD DELINKING DISPENSING OF ANTIBIOTICS FROM PRESCRIBING HELP?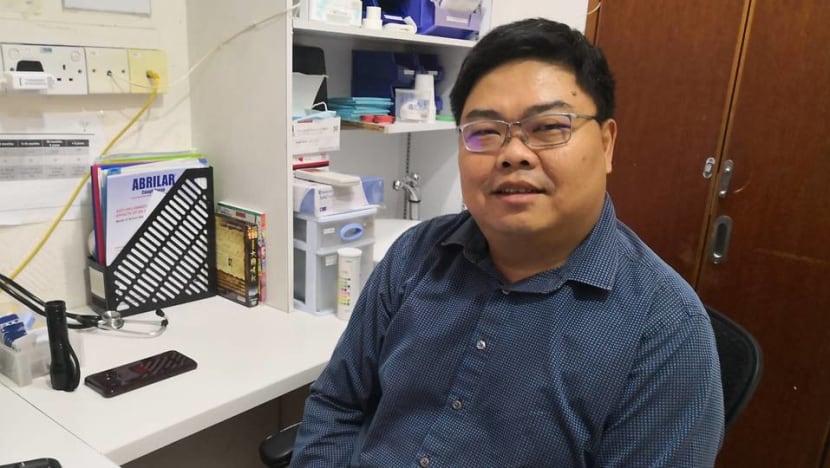 Dr Lye acknowledged that some doctors prescribe antibiotics "rampantly" because of business concerns but this is not prevalent, he said.
The Pharmaceutical Society thinks that if GPs prescribe antibiotics, but not dispense them, the situation could improve. This is because patients would have to go to a different location to pick up their treatment rather than collect it from their clinic's pharmacy.
Such delinking of the prescription and dispensing processes is already the practice in countries like the United States, South Korea and Australia.
Dr Lye, however, said that delinking has not led to a drop in multi-resistant bacteria.
"In fact, they have more multi-resistant bacteria. So that practice does not guarantee a better prescription of antibiotics," he said.
In fact, profits will shift from the doctors' side to pharmacies instead, he countered.
"The only thing that delinking will do is cause the patient some inconvenience," he said.
MOH also said that delinking prescription from dispensing may not necessarily decrease the use of antimicrobials like antibiotics.
While antibiotics can only be prescribed by qualified and licensed doctors and are not available for over-the-counter purchase, MOH will "continue to work with stakeholders to enhance the surveillance of antimicrobial resistance and improve stewardship of antimicrobial use", a spokesperson said. 

HAND HYGIENE, VACCINATIONS IMPORTANT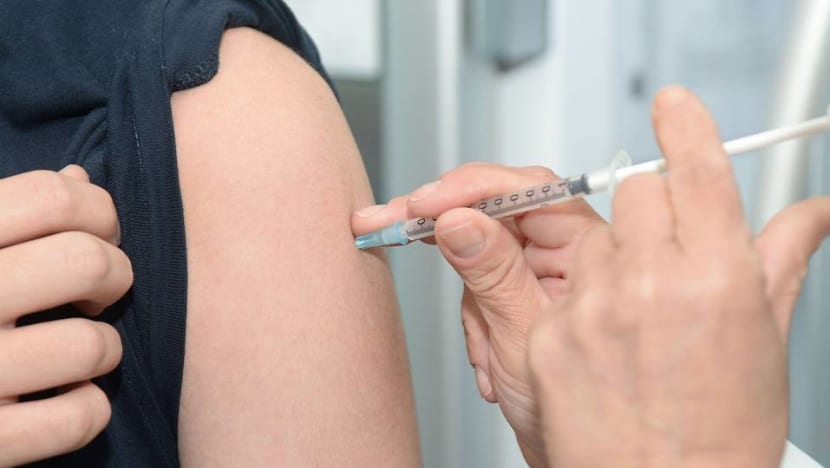 They also encouraged more people to go for vaccinations. Primary care providers can also take a more proactive role in promoting vaccinations, Dr Kwa said.
The common vaccinations are those that guard against pneumonia and influenza, the pharmacists said.
Still, there is a need to curb the current antibiotic overuse and misuse. Dr Kwa stressed the possible dire consequences. There is "a lot of cost if you take an antibiotic in an inappropriate manner", she said.
"This cost may not be obvious to you now, but it will come back to haunt you one day. Humans are very myopic. When it doesn't haunt you immediately, it is out of the mind," she said.