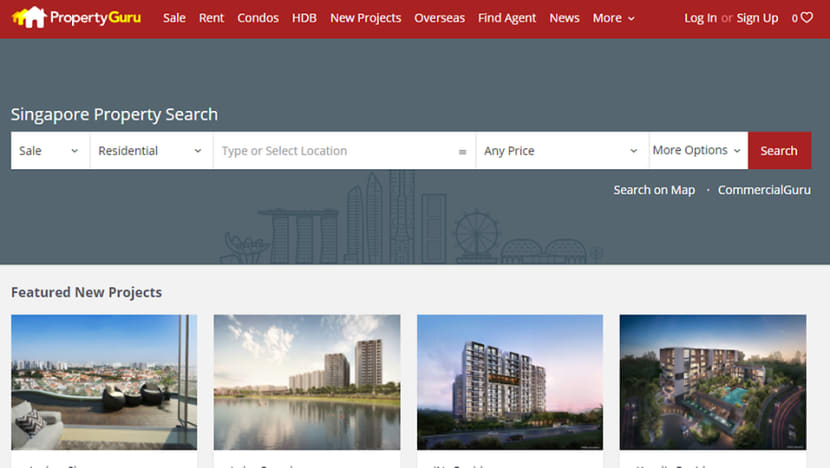 SINGAPORE: Property portal PropertyGuru has taken 99.co to court over copyright infringement, accusing the latter of reproducing content from its website without permission.

PropertyGuru first filed a Writ of Summons against 99.co in April last year, according to its spokesperson. The case, which is ongoing, will next be heard in the High Court on Wednesday morning (Sep 20). 
The case is centred around the use of a digital tool known as Xpressor, which allows property agents to cross-post their listings across portals. As such, many listings with photos sporting PropertyGuru's watermark ended up on 99.co. 
According to court documents obtained by Channel NewsAsia, PropertyGuru has filed three claims against 99.co.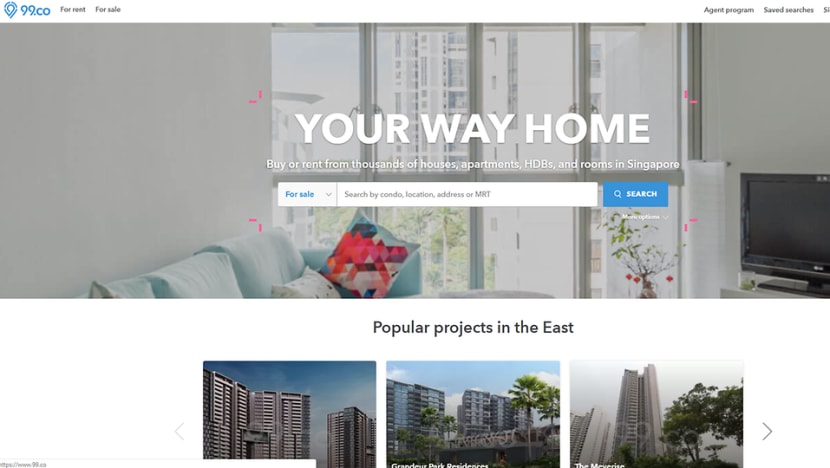 First, it is accusing 99.co of breaching a settlement agreement entered between the two portals on Sep 28, 2015.

PropertyGuru said under the agreement, 99.co cannot substantially reproduce content found on its website unless approved by PropertyGuru. It is also not allowed to put up any links on its website connecting users to PropertyGuru.
PropertyGuru, which claims that about half of real estate agents in Singapore uses its service, also accused 99.co of inducing property agents using PropertyGuru to breach its terms of use and acceptable use policy.

Lastly, 99.co is accused of infringing PropertyGuru's copyright by reproducing images bearing the company's watermark.
99.CO DENIES CLAIMS
99.co has denied all claims and has filed a counterclaim against PropertyGuru.
The company claims that property agents posted their listings on 99.co using Xpressor, a third-party tool that allows cross-posting, and were thus "exercising their own copyright". 
99.co, which is backed by Facebook co-founder Eduardo Saverin, is also claiming damages from PropertyGuru for "groundless threats" of copyright infringement, according to court documents.
In response to queries from Channel NewsAsia, a spokesperson for PropertyGuru said: "PropertyGuru believes it is important to protect the privacy and copyrights of its customers ... As the matter is pending before the court, we do not comment on such."
Earlier this year, some real estate agents had voiced their unhappiness at PropertyGuru's decision to increase prices to list on its platform. The price hike saw about 3,000 property agents discussing the issue in a group chat on mobile application Telegram, with some calling for a boycott of the platform.
According to PropertyGuru which launched its website in 2007, about 15,000 property agents subscribe to its service, while 99.co, launched in 2013, said it has 11,602 property agents on its platform.