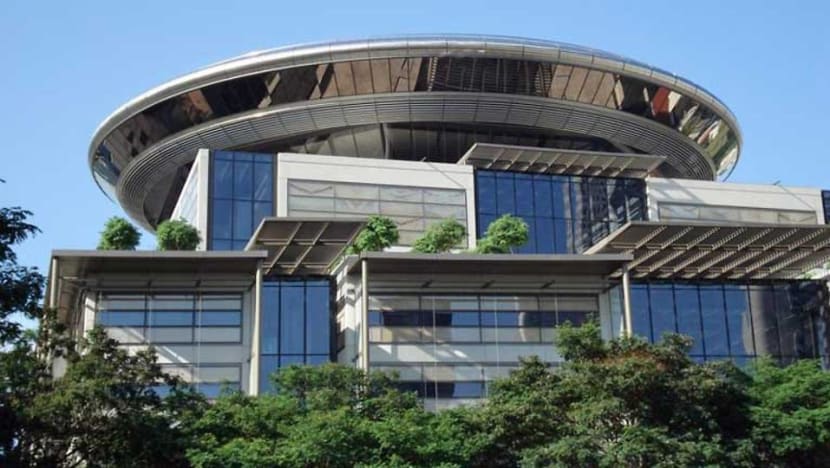 SINGAPORE: Prosecutors are appealing for a couple, who caused the death of their 5-year-old son by repeatedly scalding him with hot water, to be given life sentences, overturning the previous jail terms imposed on husband and wife. 
In July last year, Ridzuan Mega Abdul Rahman and his wife Azlin Arujunah had each been sentenced to 27 years' jail for voluntarily causing grievous hurt by dangerous means.
Rizuan was also sentenced to 24 strokes of the cane, while Azlin was given an additional 12 months in prison in lieu of caning.
In 2016, between Oct 15 and 22, the boy was subjected to four incidents of scalding, committed by his parents individually as well as together. 
On Oct 22 that year, Azlin woke up Ridzuan and asked him to "deal with" their son, who did not want to remove his shorts for a shower. 
The boy, who was in a weakened state from previous scaldings, was hit with a broom by his father, who then threw cups of hot water at him. 
The 5-year-old crouched down as hot water was poured over his body in the toilet, where he eventually fell forward and stopped moving.
He was taken to hospital after more than six hours as his parents were afraid of getting arrested. The boy succumbed to his injuries and was pronounced dead the next morning.
In February 2020, the couple was cleared of murder charges, based on four acts of scalding committed in the couple's rental flat in October 2016.
Justice Valerie Thean had then found that the prosecution had not proven the element of common intention, as not all the incidents involved both parents.
The penalty for murder is death or life imprisonment with caning.
Neither the victim nor his siblings can be named due to a gag order issued by the court. 
In their submissions, Deputy Chief Prosecutor Mohamed Faizal Mohamed Abdul Kadir - together with Deputy Public Prosecutors Senthilkumaran Sabapathy, Daphne Lim & Li Yihong - noted that between July and October 2016, the 5-year-old had been abused in a "cruel and inhuman manner". 
During that time his parents had hit him so hard with a broomstick it caused him to limp, punched him in the face causing his nasal bone to fracture and locked him in a cat cage for a prolonged period of time, among other instances of abuse he was subjected to. 
Azlin did not participate in all four incidents of scalding that led to her son's death. 
However, the prosecution argued she was legally liable for all the acts as she had splashed the boy with hot water during three of the instances and instigated her husband during the fourth occasion.
The prosecution on Tuesday (Sep 7) called for life imprisonment for both husband and wife, and for Azlin to be convicted of murder by common intention. 
Though the judge for the trial had concluded that Azlin and Ridzuan - who were respectively found to suffer from adjustment disorder and low adaptive functioning - did not entirely comprehend the likelihood of death resulting from their actions, the prosecution did not accept this proposition. 
"Their refusal to give evidence at trial should lead to an inference that no explanation was available to support their claim that they did not comprehend that the Deceased would die from his injuries," they said.
The facts of the matter could only be characterised as being "horrific and deeply disturbing", the prosecution argued. 
"The facts betray a level of evil that is not only morally repugnant, but that plainly warrants the full sanction of the law."
The couple's lawyers however argued that the sentence meted out to the two was not inadequate. 
Chief Justice Sundaresh Menon - who heard the appeal with four other judges - said that the court would make its decision, but did not indicate when its ruling would be issued.