Public health sector steps up recruitment drive
Singapore's public health sector is stepping up its recruitment drive.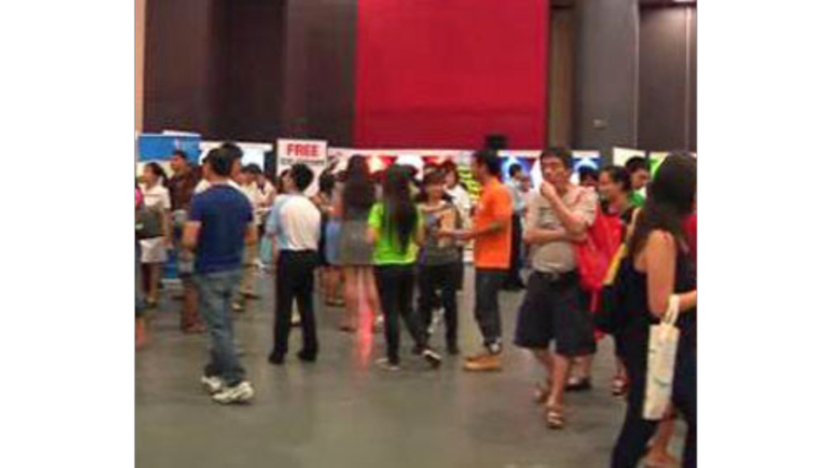 SINGAPORE: Singapore's public health sector is stepping up its recruitment drive.
Minister of State for Health Dr Amy Khor said it will need 6,400 more nurses and 1,800 support staff.
That is because close to 2,000 more public hospital beds will be added by 2020.
Dr Khor said this on the sidelines of a healthcare career fair on Sunday.
The event was held at the *SCAPE youth hub on Orchard Road, targeting school leavers between 16 and 20 years old.
She said her ministry is working with tertiary institutions to increase their intakes for healthcare-related courses.
It is also looking to set up educational institutions and programmes to provide more opportunities for potential candidates.
A salary review for the public healthcare sector is also underway.
Dr Khor said details can be expected at the upcoming Committee of Supply debates in Parliament.
She said: "Of course it's not just about salary. We have to pay reasonable salary in order to attract people but we have to look at the whole work environment as well as career pathways and career advancement opportunities. We'll continue to look at how to improve all these areas so that we can be an attractive sector for school-leavers and others to consider joining the healthcare profession.
"We're also looking at work processes and all that. Obviously, flexi work hours will be one of the factors. For instance in home nursing, you can definitely provide flexi work hours. Even in acute hospitals, that (flexi-working) or part-time work is possible."