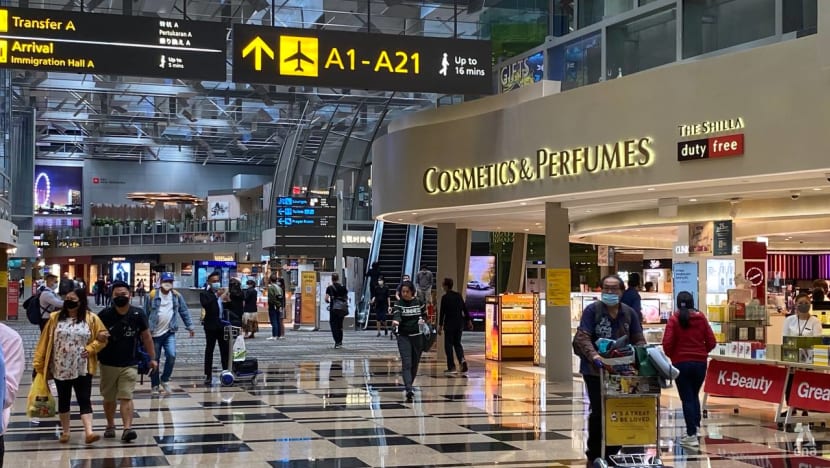 DAVOS, Switzerland: A long-term growth potential for Singapore's tourism industry remains, due to pent up demand among consumers for travel, said Transport Minister S Iswaran on Monday (May 23).
Mr Iswaran said passenger traffic at Changi Airport has already picked up to almost around 50 per cent of pre-pandemic volumes.
Speaking during a panel session at the World Economic Forum meeting in Davos, he added that this was much faster than the authorities had projected.
That means expectations will have to be recalibrated due to the stronger growth momentum, he said on the panel session about revitalising travel and tourism. 
"What this also means, though, is that the manpower issues, the resource constraints, they're also going to bite. Because it's one thing to say, 'I'm going to increase capacity by 50 per cent', but you can't just flick the switch. You got to bring the people back, you've got to get them trained, you've got to get your processes running," said Mr Iswaran.
As a result, Singapore needs the ensure that it ramps up and keeps up with the capacity needs.
"The operational needs in airports around the world have really shot up and the systems have not been able to keep up. That's quite evident looking at the crunches in various airports," he said.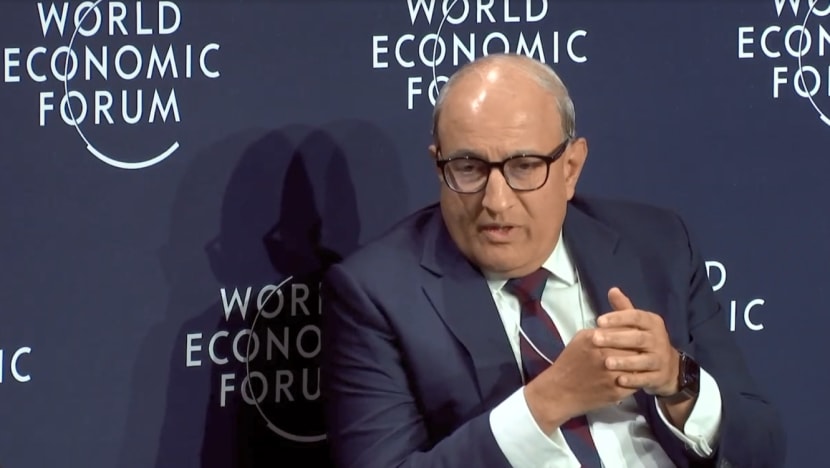 Leveraging digital technologies is also key to creating more seamless connectivity in this regard.
"Working with health authorities, World Health Organization (on a) standard definition of what is fully vaccinated, what are the other requirements, if any, and then leveraging digital technologies to put in place mutual recognition. This will serve as well not just for now, but for any future kind of incident," said Mr Iswaran.
He said the Singapore government is also taking the opportunity to reflect on the lessons from the pandemic and incorporate them into future plans.
For example, Changi Airport's Terminal 5, which will resume works in the next two to three years, will see airport operations made to become more modular so that it can quickly switch between different operating modes if needed.
Sustainability will also be taken into account, he added.
"It's not about sitting and waiting. We need to take action, but I think the action can be oriented both towards recovery but also long term rejuvenation of the sector," said Mr Iswaran.
In March, monthly passenger traffic at Changi Airport crossed the 1 million mark for the first time in two years. 
Changi Airport Group (CAG) said last week that more than 6,600 jobs were available across the airport as the commercial aviation sector continues to recover. 
Changi Airport Terminal 2, which has been closed for upgrading works since May 2020, is slated to reopen in phases from May 29 to meet the "expected increase" in passenger traffic in the months ahead.
When the upgrading works are completed by 2024, the expansion will raise the terminal's capacity by 5 million to 28 million passenger movements per year.
Senior Minister and Coordinating Minister for Social Policies Tharman Shanmugaratnam, Communications and Information Minister Josephine Teo and Mr Iswaran are on a four-day visit to Davos.
They will meet government and business leaders from various countries at the WEF.
They are accompanied by officials from the Prime Minister's Office and the Ministry of Transport, the Ministry of Trade and Industry and the Ministry of Communications and Information.
Officials from the Cyber Security Agency of Singapore and the Economic Development Board will also join the group.