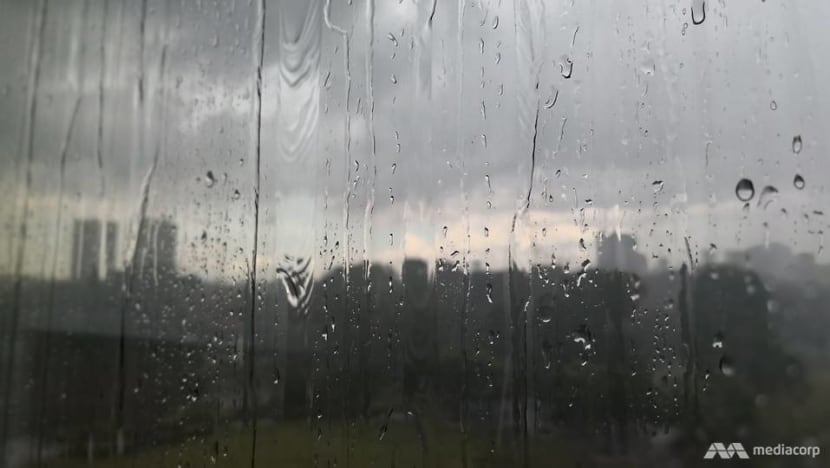 SINGAPORE: More wet weather is expected in the next fortnight, the Meteorological Service Singapore (MSS) said in a media advisory on Friday (Aug 31). 
In the next two weeks, thunderstorms are forecast over Singapore mostly in the late morning and early afternoon on six to eight days, said MSS. 
In addition, the passage of Sumatra squalls could bring widespread thunderstorms accompanied by gusty winds in the morning on one or two days, it added.
Rainfall for the next two weeks is likely to be near average for many parts of Singapore, while daily temperatures are expected to range between 25 degrees Celsius and 33 degrees Celsius for most days.

On a few days with little or no rainfall, warmer conditions with maximum temperatures of around 34 degrees Celsius can be expected.
The warmer conditions experienced in the first half of August eased in the second half of the month with the return of showers, said MSS.
On most days of the month, the highest daily maximum temperature ranged between 31 degrees Celsius and 33 degrees Celsius, however the daily maximum temperature ranged between 33.9 degrees Celsius and 34.9 degrees Celsius for a few days.
The daily minimum temperature in August 2018 ranged between 23 degrees Celsius and 27.1 degrees Celsius.

"Well-below normal rainfall" was recorded across Singapore in August, MSS added.