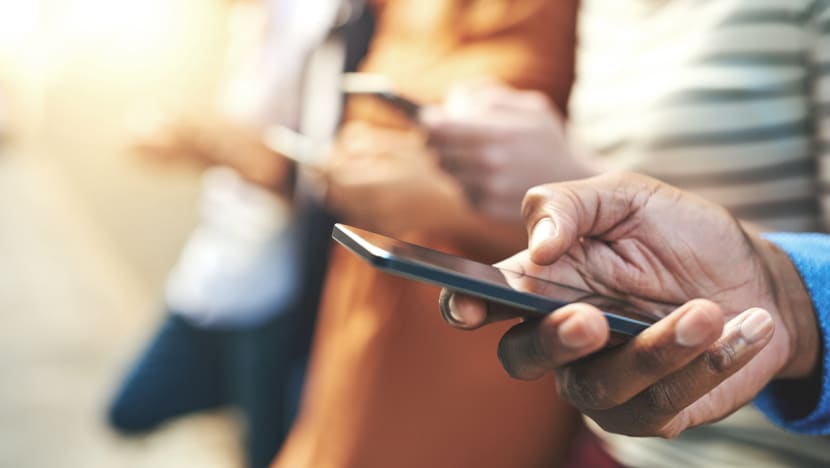 SINGAPORE: If you've received a suspicious message – whether it's on WhatsApp, Telegram or via SMS – you can soon check if it could be a scam.
All you have to do is to send a screenshot of it or copy its text into a WhatsApp bot – a new product by the Government's anti-scam app ScamShield.
The bot was announced by Mrs Josephine Teo, Minister-in-charge of the Smart Nation initiative during the Committee of Supply debate on Friday (Feb 24). It is expected to be launched later this year.
The ScamShield Bot may ask for further information like the message's Sender ID or the source of the message, an Open Government Products spokesperson said in response to queries from CNA.
It then informs the user if this message is likely to be a scam, based on the number of user reports for similar messages, and whether similar messages have been previously reviewed and blacklisted by the Singapore Police Force.
It will be able to take in reports of scam messages in non-English languages, but can only reply to users in English.
Everyone, including ScamShield app users, will be able to access the bot by adding ScamShield Bot's official number via an official link or QR code.
"Although the app and bot can be used separately, we recommend users to have both for easier access to report and check scams messages via the bot, and to have anti-scam protection through the app," said the spokesperson.
ScamShield, which was developed by the National Crime Prevention Council and Open Government Products, helps to block scam calls as well as detect scam SMSes with an on-device algorithm.
It was launched on iOS in 2020 and on Android in 2022, and has about 500,000 users. From 2022 to date, the app has blocked 200,000 scam calls and detected more than 3.5 million scam messages.
"Every report made through the ScamShield Bot or app improves the accuracy of detecting scam messages as an overall anti-scam defence system, and helps prevent scammers from reaching more potential victims," the spokesperson added.
As part of efforts to strengthen digital defences, the Government also commissioned the Government Cyber Security Operations Centre in 2022. It replaced the Cyber-Watch Centre, which was established in 2007.
The cybersecurity operations centre, in collaboration with the Home Affairs Ministry, has developed a new phishing detection tool called PhishMonSG. The tool proactively hunts phishing sites posing as government agency websites, so that they can be removed before members of the public fall prey, said Mrs Teo.
EXPANSION OF HEALTH APPOINTMENT SYSTEM
Citizen satisfaction with digital government services has risen from 73 per cent in 2016 to 84 per cent last year, Mrs Teo said on Friday.
The business satisfaction score for digital government services also rose from 64 per cent to 79 per cent over the same period.
"This progress motivates us to further improve and ... leverage digital technologies to improve our service delivery," Mrs Teo said.
For example, the Health Appointment System was launched last year to make it easier to book pneumococcal and flu vaccination appointments. More than 40,000 appointments have been made on the system to date.
The system has now been expanded to enable eligible women to book a subsidised human papillomavirus (HPV2) vaccination appointment, Mrs Teo said.
By April, it will also allow appointment bookings for all vaccines under the National Adult Immunisation Schedule, and by June, vaccines under the National Childhood Immunisation Schedule.