Rice and the Climate Crisis: Singapore focusing on diversification, stockpiling amid changing rice yields from other countries
In part three of a four-part series on Earth Day looking at how climate change is impacting rice production and trade, CNA examines how Singapore navigates its way through varying output by exporting countries.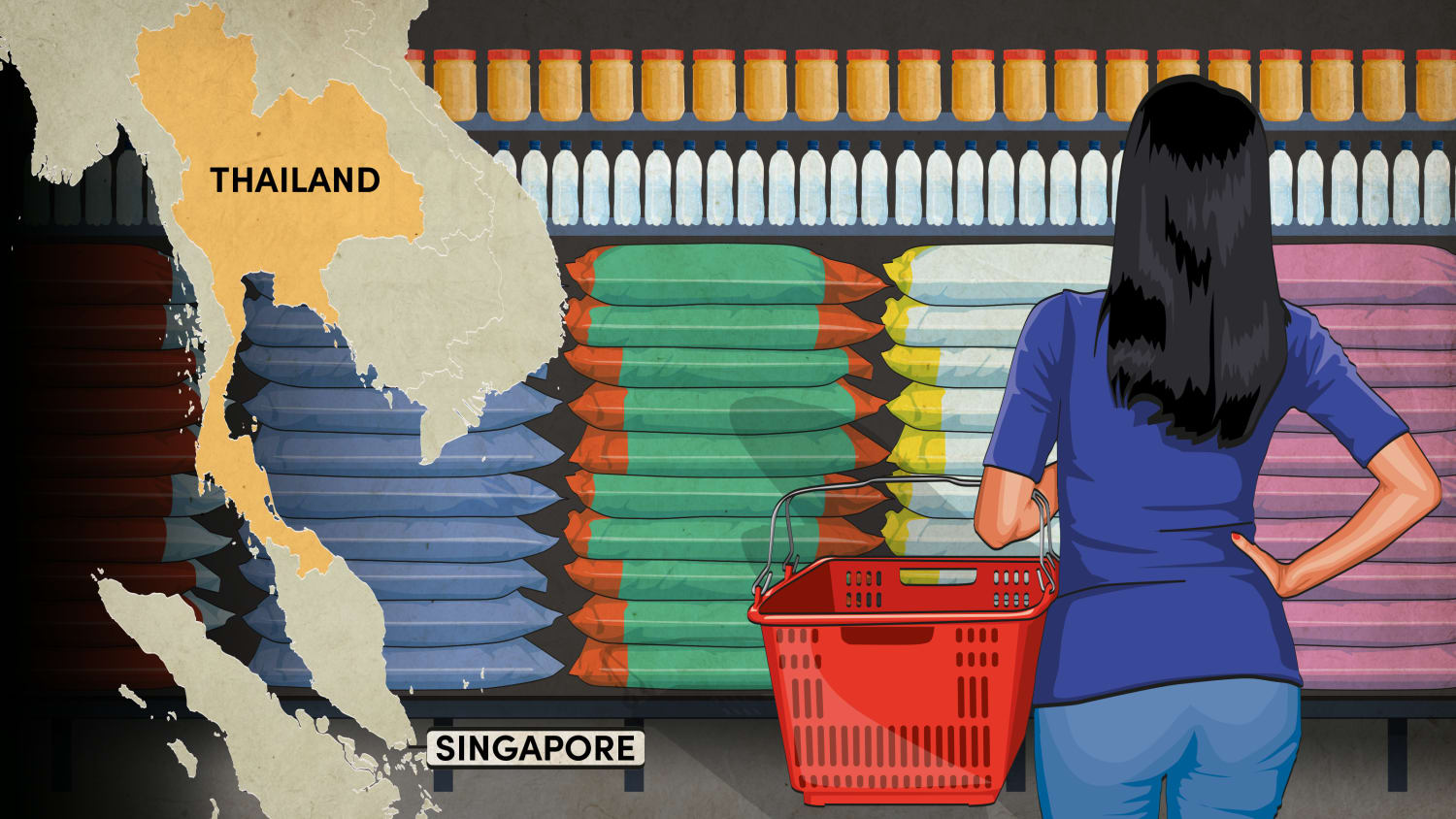 SINGAPORE: As rice-producing countries experience shifting outputs owing to climate change, Singapore is holding strong to the pillars of its food security strategy, including diversification and stockpiling.
For instance, Thailand – a major supplier of rice to Singapore – has seen periods of severe drought and excessive rain, affecting rice yield. 
In 2019, Thai rice exports plummeted by 32 per cent - from 11.2 million tonnes (mt) in the previous year to 7.6 mt. The number dropped even lower in 2020, when only 5.7 mt were shipped overseas. 
Data showed the situation had improved slightly by the end of last year, with an estimated 6.1 mt of rice exported. Abundant rainfall, higher crop yields and the depreciation of the baht gave a boost to the export sector in the fourth quarter of 2021.
In response to CNA queries, Singapore's Ministry of Trade and Industry noted that while Thailand is a key source for food supplies such as rice, Singapore also imports rice from other countries such as Vietnam and India.
"The Government will continue to adopt a multi-pronged strategy involving import diversification, local production and stockpiling to mitigate the impact of unforeseen disruptions to our food supply."
"This helps to reduce our vulnerability to price fluctuations and to ensure that food prices remain competitive."
For supermarket Sheng Siong, rice supply from Thailand has "largely been stable".
But there were "adjustments in prices" for Thai rice from late-2021 due to climate conditions, such as floods that impacted crop yields. Rising transportation and energy costs also impacted costs, it said.
To ensure a secure supply of rice amid changing outputs, Sheng Siong said its strategy is to "increase inventory levels and place advanced orders wherever possible to mitigate the price fluctuations".
It is also diversifying its import sources, "with Vietnam rice in particular increasing in popularity as a widely accepted alternative source". It also imports rice from Taiwan, India and Australia.
For FairPrice, a spokesperson said that the supply and prices of Thai rice have remained stable in the past year.
It also uses strategies involving "forward buying" and stockpiling – for instance, maintaining a stockpile of more than three months' worth of rice.
Diversified sourcing is also key, it said, with rice coming from multiple other countries such as Australia, Vietnam, India, Pakistan, Japan and Cambodia.
DFI Retail Group, which runs supermarkets Giant and Cold Storage, said its scale and "global diversified partner base" allows it to maintain a good supply of rice.
For Hanwell Holdings, which distributes Royal Umbrella rice from Thailand, supply of rice has been "stable" but freight cost has risen and "is still on an upward trend".
"We continue to work very closely with our partners to manage the overall costs," it said.
OTHER COUNTRIES CAN MAKE UP THE SHORTFALL
Thailand is one of three to four major suppliers of rice to Singapore, noted Professor Paul Teng, Adjunct Senior Fellow (Food Security) in the S Rajaratnam School of International Studies.
But it is "unlikely that if rice yield goes down in Thailand due to climate change, that other countries will not be able to make up for any shortfall", he said.
For instance, he noted that the most popular rice from Thailand – the fragrant rice grown mainly in North-East Thailand – is also grown in Cambodia. 
"Importers in Singapore commonly mix the fragrant rice with non-fragrant rice, either from Thailand, Vietnam or India."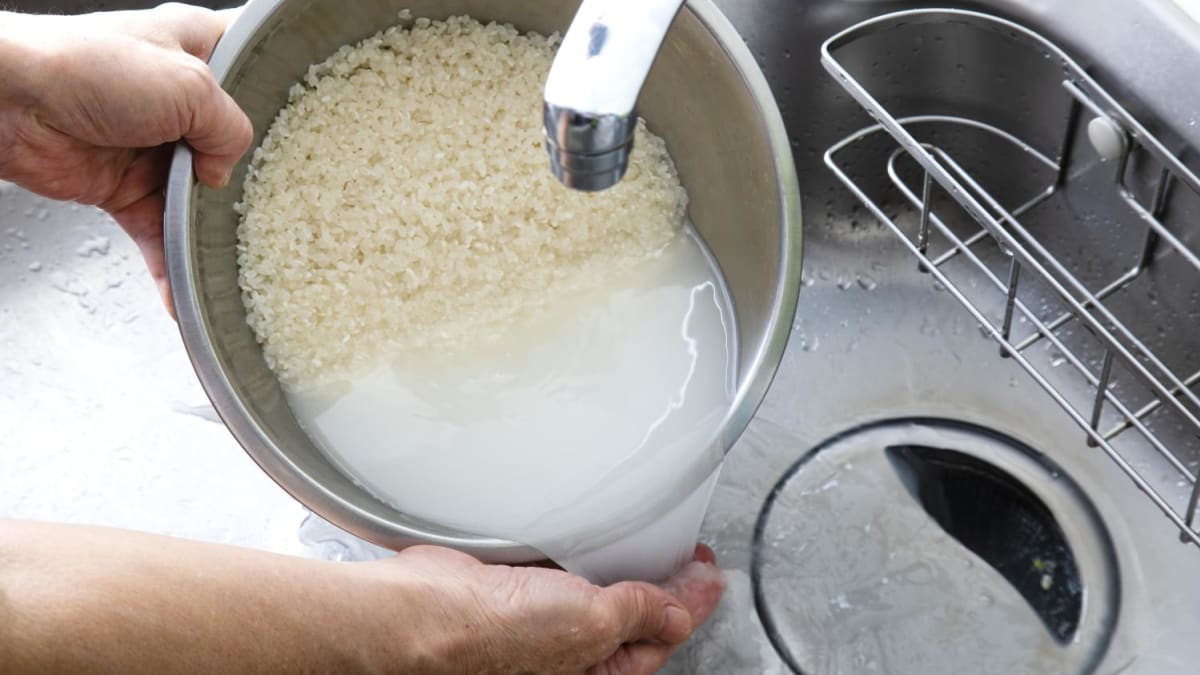 It is also unlikely that all rice-exporting countries will reduce their supplies to Singapore, because the country is "such a small importer" in terms of tonnes of rice, said Prof Teng.
"But overall, rice supply from these four main exporting countries may be affected if climate change events like delayed monsoons, droughts or excessive rainfall happen all at once," he said.
In such a case, global export volumes may be affected since rice is a "thin margin" commodity, meaning only 7 to 10 per cent of global production is available for trade.
Nevertheless, Prof Teng said he would be more concerned about Vietnam's Mekong Delta – "the rice bowl of Southeast Asia" – as climate change and sea level rises could inundate rice fields, reducing the area of land for rice production.
BEYOND DIVERISFICATION
But rice production in source countries is beyond Singapore's control, he said.
Thus, beyond diversifying import sources, Singapore can also support research – whether local or overseas – to produce "climate-smart varieties".
"This is so that if there is more global excess, there is more for us to import," he said.
In addition, Singapore can work with countries that have "huge untapped potential to increase their production and export more", but which lack the necessary technology and infrastructure to do so, such as Myanmar.
Prof Teng also cited the example of Golden Sunland, a homegrown rice company that is helping farmers in Myanmar produce more rice, some of which can be exported to Singapore.
He also said that rice exporting countries such as Vietnam and Thailand maintain "export stockpiles" in order to honour certain agreements. 
"It may be possible to work with the relevant entities in these two countries to increase their export stockpiles," he said.