Rice and the Climate Crisis: Thai rice exports taking a hit, with lack of research and development an additional challenge
In part two of a four-part series on Earth Day looking at how climate change is impacting rice production and trade, CNA examines how the situation is impacting Thailand's position as one of the world's leading rice exporters. 
BANGKOK: Rows of apartment buildings off the busy Phaholyothin road provide a facade to an unexpected sight.
Paddy fields, stretching over 10 hectares in Greater Bangkok, are golden in the morning sun. 
A variety of rice is grown here at the research station of Ruam Jai Pattana Kwamroo. They are part of agricultural experiments conducted by researchers to develop new rice species for Thai farmers.
"Most of us are children of farmers, who have studied agriculture and rice farming," said Wutthichai Taengthong, a project manager at the private research station in Pathum Thani.
"We want to help farmers to have a secure and sustainable career," he added.
Behind him, rice plants sway gently in the wind. Their tips are droopy with seeds, which are ripening beneath the light brown husks.
One day, some of them may develop into a commodity for export and help generate more income for rice  farmers, millers and exporters, whose livelihoods depend on this staple crop.
"Our main goal is to achieve high yield," Wutthichai said. "The average production quantity of Thai rice is still quite low."
Thai rice is well recognised around the world. But in the global rice trade, its glory could one day be a thing of the past. 
In 2012, the country slipped from its position as the world's top exporter and has since struggled to get back to the leading spot. Currently, it is the world's third-biggest rice exporter after India and Vietnam.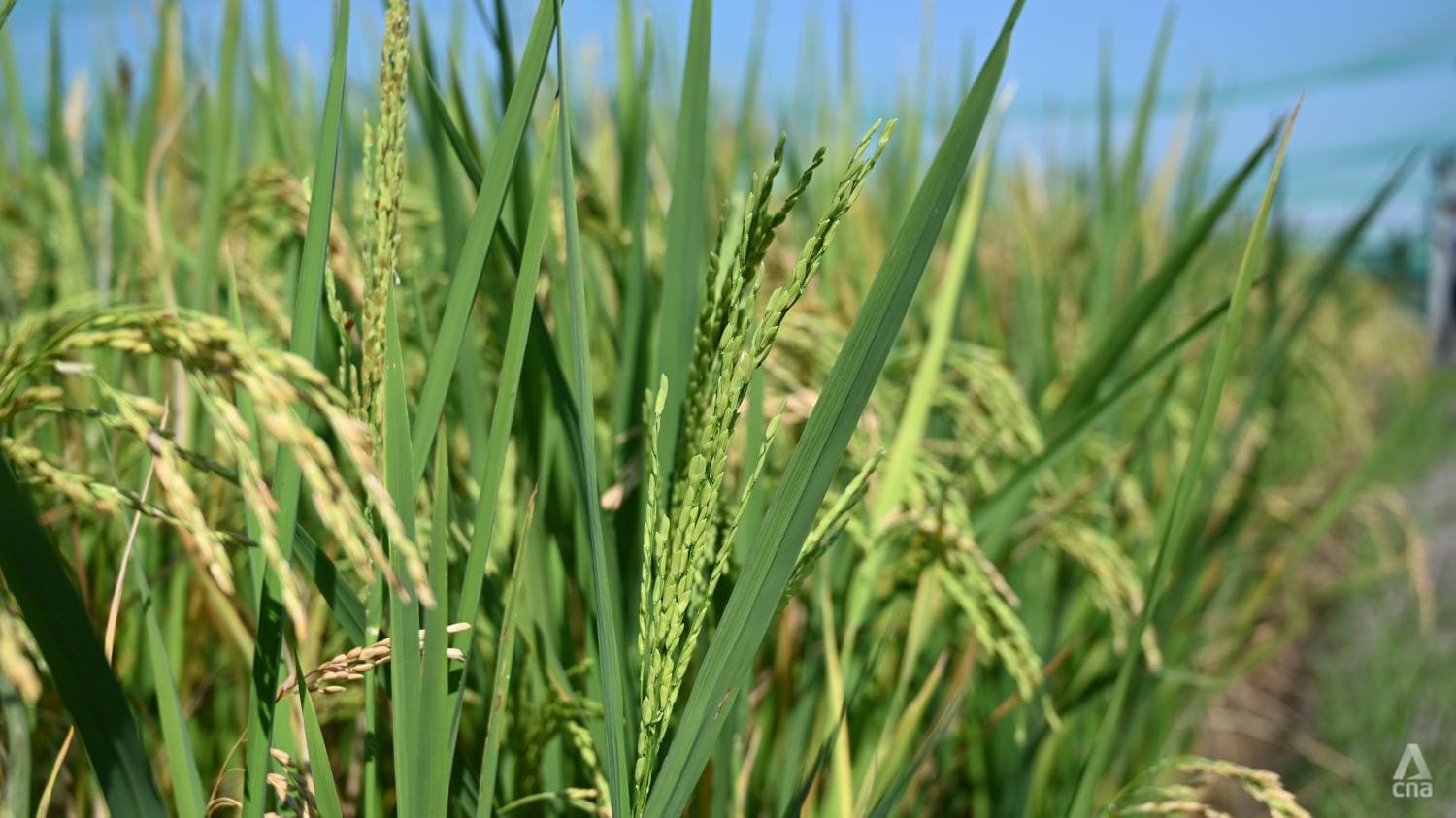 Droughts and unpredictable rains in recent years have created major challenges for Thailand's rice production.

The country is highly vulnerable to climate change. It ranked among the top ten territories that suffered most from extreme weather events over the last two decades in the Global Climate Risk index in 2021.
According to the World Bank Group and the Asian Development Bank, projections suggest that Thailand's agriculture sector could be "significantly affected by a changing climate". This is because it is located in the tropics where "agricultural productivity is particularly vulnerable to temperature rises".
Thailand has been hit by both droughts and floods in the past few years. 
In 2019 and 2020, its rice cultivation suffered from dry spells and recorded a significant drop in production. In 2021, the sector was also affected by flash floods from tropical storms, which affected yields.
In the global market, lower yields mean a higher selling price and diminished competitiveness.
Moreover, the appreciation of the baht currency last year and the costly freight charges caused by a worldwide shortage of shipping containers during the pandemic have also dimmed the appeal of Thai rice among buyers.
"For the same kind of rice, sometimes ours costs more than rice from other origins by US$100 per tonne. As a result, our market share has shrunk. Buyers have opted for other sellers such as India and Vietnam or - for fragrant rice - Cambodia, Myanmar and Pakistan, which offered cheaper prices," said Chookiat Ophaswongse, honorary president of the Thai Rice Exporters Association (TREA).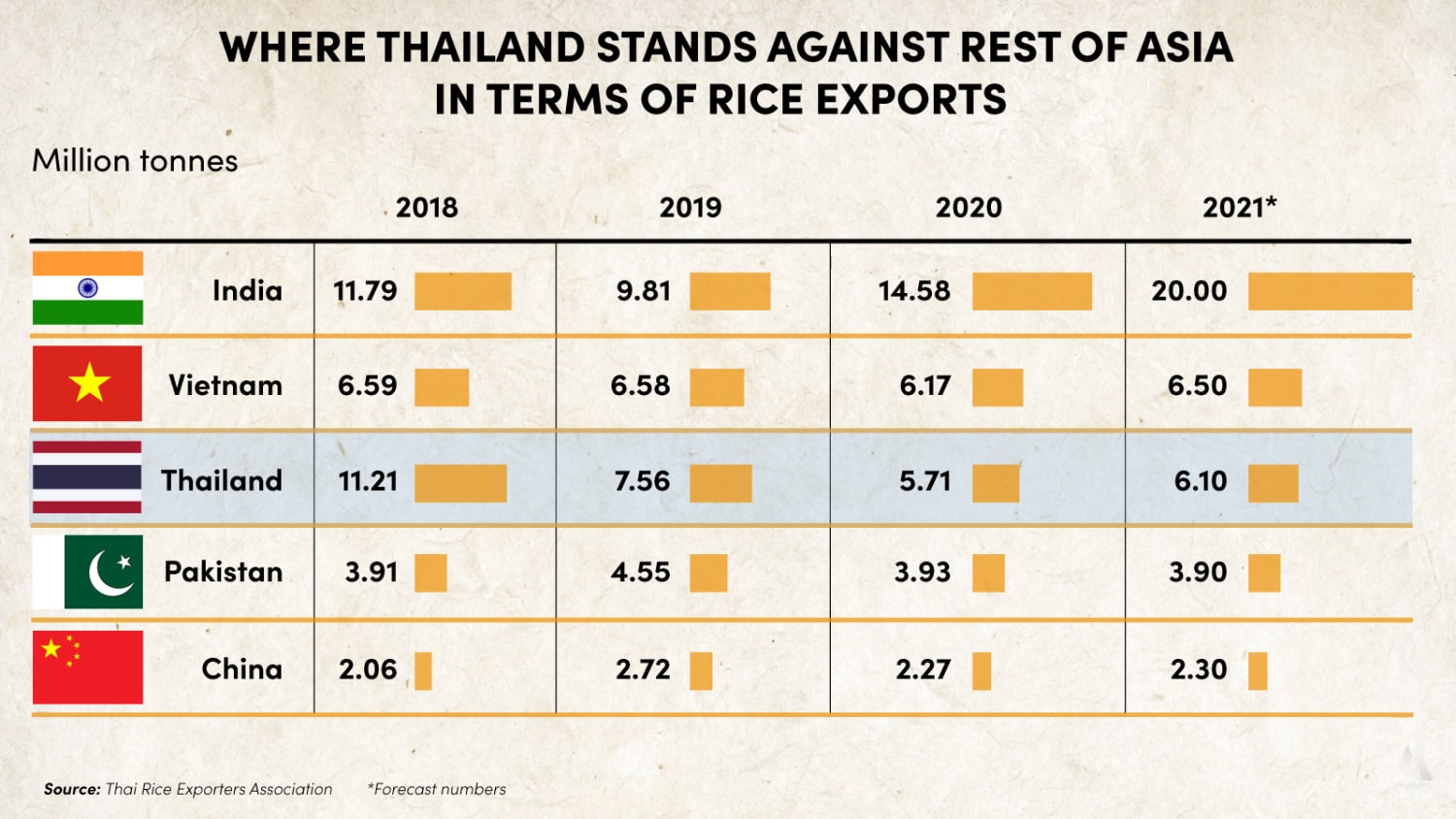 In 2019, Thai rice exports plummeted by 32 per cent - from 11.2 million tonnes (mt) in the previous year to 7.6 mt. The number dropped even lower in 2020, when only 5.7 mt were shipped overseas. 
Data from TREA showed the situation has improved slightly by the end of last year, with an estimated 6.1 mt of rice exported. Abundant rainfall, higher crop yields and the depreciation of the baht gave a boost to the export sector in the fourth quarter of 2021.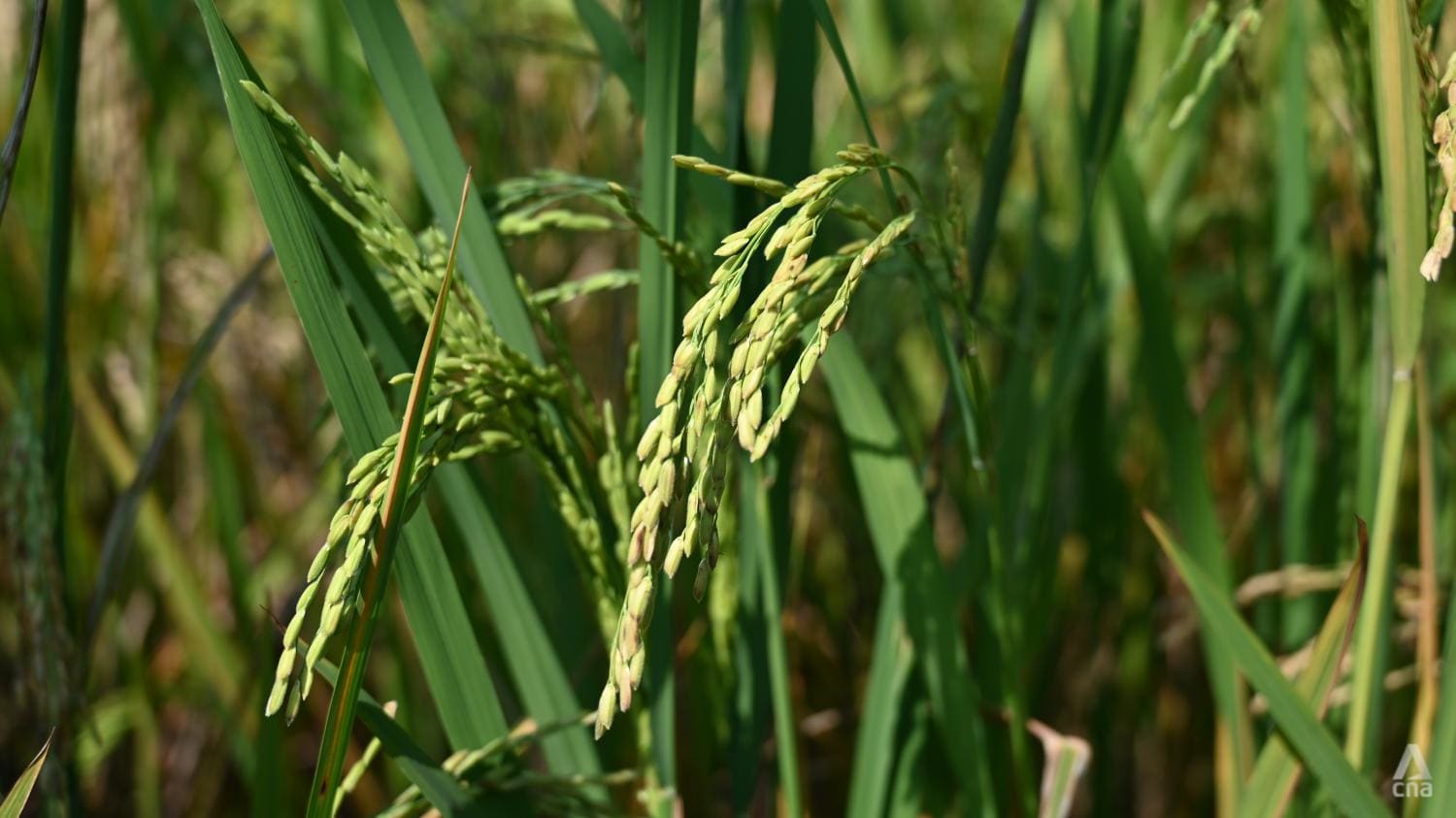 But even so, Thailand still faces tough challenges to regain its market share in the global rice trade.
While the country produces about 450kg of paddy per 0.16 hectares, its competitors India and Vietnam generate 800kg to 900kg on average. 
"This shows that our manufacturing costs per unit are more expensive than theirs," Chookiat said.
"If we don't do anything with our production sector, we'll gradually decline in terms of export capacity. Our rice industry will become weaker and weaker as our competitors grow stronger with high-yield rice varieties, not to mention the taste and appearance, which they've continued to develop." 
LACK OF VARIETIES, LOW YIELD
Thailand exports different kinds of rice to countries around the world. The main varieties are white rice, fragrant rice and parboiled rice.
Last year, the country celebrated its win in the annual world rice contest held in Dubai, the United Arab Emirates. Its jasmine fragrant rice - Hom Mali 105 - won the World's Best Rice Award, beating competitors from China, India, Myanmar, the United States and Vietnam. 
The variety is considered premium in both domestic and global markets, and generates tens of millions of baht in export each year.
Based on data from the Rice Department, however, it has a low yield of just over 360 kg per 0.16 hectares and only grows once a year.
"Right now, soft-textured rice from Thailand is not yet popular among consumers except for Hom Mali 105. As a result, we're trying to find soft-textured white rice varieties to compete with other countries and boost the export sector," said Wutthichai.
According to the Department of Foreign Trade, there is a demand for soft-textured rice among consumers but Thailand has not been able to produce new varieties promptly. This, it said, "resulted in a lack of variety, the inability to meet the market demand and a loss of competitiveness in the global market". 
Over the past decade, Thailand has lost much of its market share in the rice trade to Vietnam, which has continued to develop its aromatic varieties for sale at a cheaper price.
"Businesses that require a large amount of rice such as restaurants, hotels and hospitals and used to buy fragrant rice from Thailand are now buying it from Vietnam because it's cheaper and acceptable," Chookiat of TREA explained.
"I have to say that Vietnamese white rice nowadays is even more beautiful than Thai rice. The grain is slender and soft when cooked. It's delicious and costs less than ours. This is what we're worried about."
A lack of research, genetic development and varietal improvement as well as red tape in the seed registration process has limited Thailand's capacity to produce high-quality, high-yield rice for the world market, according to Chookiat. 
It takes at least three years for one type of rice to be developed and approved by the government for commercialisation.
Moreover, Chookiat said, frequent changes in government and limited support from policymakers for rice species development have adversely affected Thai rice's performance at the world stage.
"There are a lot of researchers but they lack the capital and inspiration because when they've come up with something, it doesn't always get certified or appreciated," he told CNA. 
Without robust research and development programmes to improve the yield and quality of Thai rice, the TREA president fears Thailand would not be able to compete with other rice exporters and that it would eventually face an oversupply of the crop, followed by a decline in market price.
"Gradually, the rice industry would collapse and the rice export sector would become a sunset industry. This is what we've been trying to signal to the government," he said.
UPPING THE EXPORT TARGET
This year, Thailand has set an export target of 7 mt of rice, which should bring it back to the world's second top position after India.
The Thai government is working with the private sector and TREA to ameliorate the weaknesses of the rice industry and reposition Thai rice in the global trade. It has also adopted a market-led approach for its rice strategy, which covers a period of five years from 2020 to 2024.
The plan was designed to enhance Thailand's rice production, cut manufacturing costs by half and promote better farming techniques to increase the average yield from 465 kg of paddy per 0.16 hectares to at least 600 kg.
The strategy is also focused on developing new rice varieties to meet diverse demands in international markets. 
By 2024, Thailand aims to develop at least 12 rice varieties for the world market, including jasmine fragrant rice, soft-textured rice, hard-textured rice and high nutrition rice.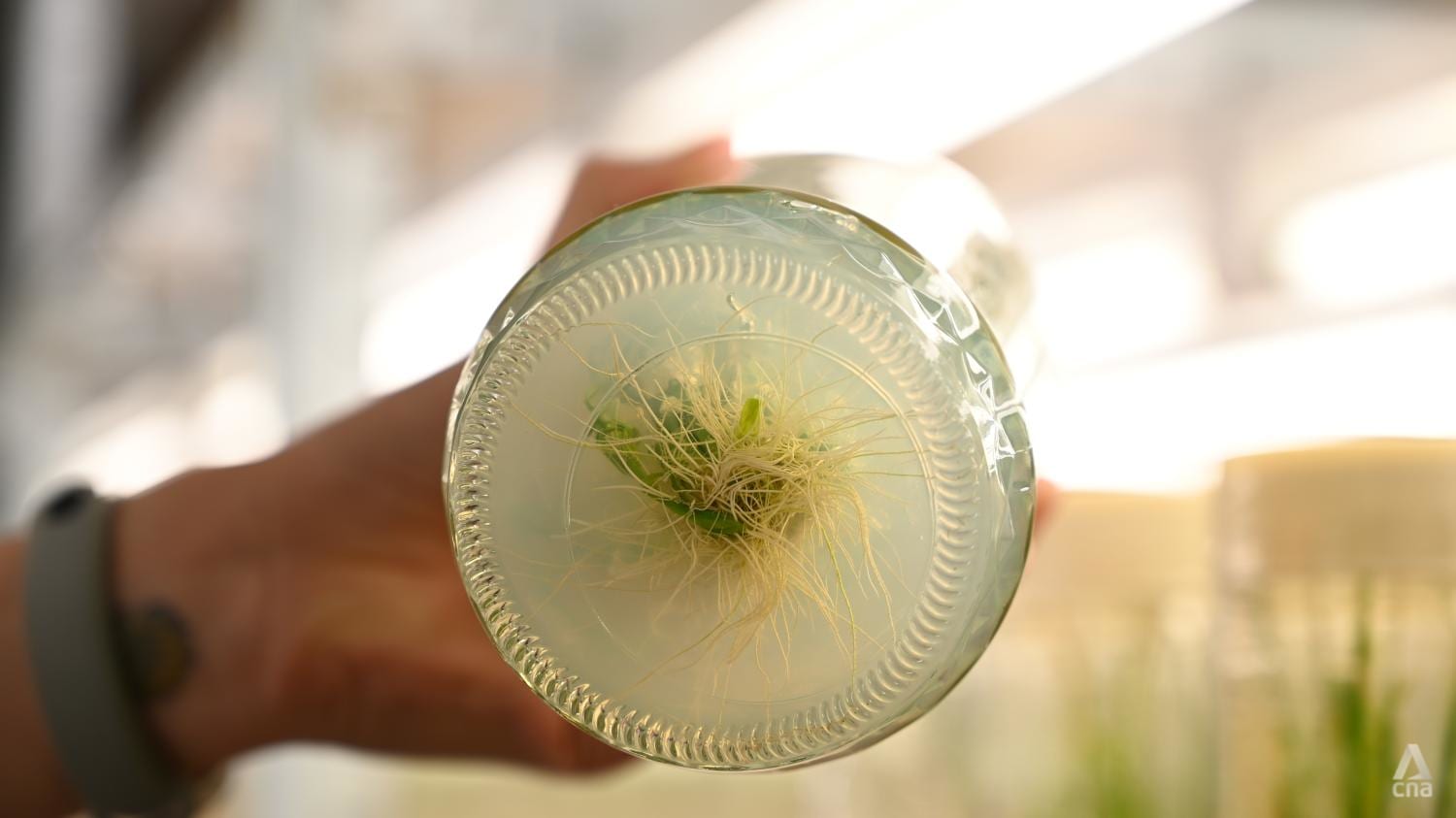 Ruam Jai Pattana Kwamroo is one the companies that conduct research and development to improve rice varieties. 
It works with farmers, millers and TREA to produce high-quality rice species with high yields, and short harvesting ages. Moreover, they also have to be resilient to pests and fluctuating weather patterns in order to help farmers cut down on chemical fertilisers and pesticides.
One of the varieties his company has developed is Ruam Jai 22 or RJ22, a soft-textured type which can be farmed during and out of the rice-growing season. Its average yield is 950-1,200 kg per 0.16 hectares. 
"The variety is resilient to brown planthoppers and bacterial leaf blight disease," Wutthichai told CNA.
"When cooked, it is soft and has a good taste and texture. We tried exporting it in 2021 and received good feedback."
Inside the research station, rows of metal shelves spread across the laboratory. On each level, glass jars of different sizes contain a variety of rice species. Small white roots are growing under many young green sprouts.
One day, they will be transferred to the fields outside, where they will grow, bear grains and get evaluated by the researchers for their quality and potential.