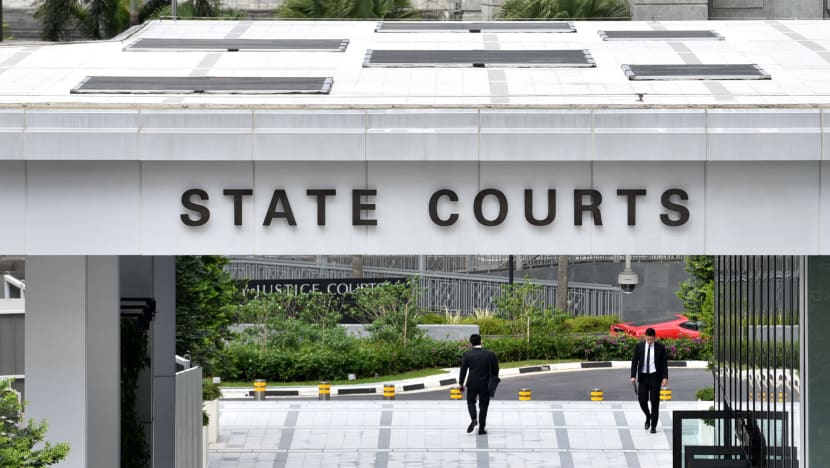 SINGAPORE: A lorry driver was jailed for four months on Tuesday (Jun 28) for careless driving that killed a motorcyclist and injured two other riders.
Shi Guohua, 48, was making a right turn from Jalan Boon Lay into Enterprise Road at the time of the accident on the morning of Feb 29, 2020.
He was also banned from driving for eight years, after pleading guilty to one charge of driving without reasonable consideration for other road users.
Two more charges in relation to the two other injured riders were considered for sentencing.
The court heard that the 40-year-old victim worked at Exxon Mobil. He had finished work that morning and was travelling home with two colleagues. Each was riding his own motorcycle.
At about 8.40am, the victim was travelling on the first lane of Jalan Boon Lay towards Jalan Bahar. His colleagues were in the first and second lanes. 
Around the same time, Shi was driving on the first lane of Jalan Boon Lay in the opposite direction. He made a right turn into Enterprise Road, which was directly in the path of the three motorcycles.
Shi admitted to doing this without checking to see if there were other vehicles nearby, court documents stated.
The victim tried to avoid hitting Shi's lorry, but could not do so. He collided with the rear left part of the lorry and was thrown off his motorcycle.
His two colleagues also collided with Shi's lorry and fell or were thrown off their motorcycles.
The victim was taken to the hospital while unconscious and died about an hour later. His cause of death was multiple injuries consistent with those sustained in a road traffic accident.
A Health Sciences Authority forensic report found that if Shi had been looking in the direction of oncoming traffic when turning, it was likely that he would have seen the victim.
The forensic report also found that the victim was travelling at speeds of between 103 kmh and 139 kmh at the time, which was above the speed limit of 70 kmh. His two colleagues were also speeding.
At the point of the collision, the victim was found to be travelling at 103 kmh to 111 kmh.
No mechanical faults were found in Shi's lorry.
Deputy Public Prosecutor Thiagesh Sukumaran asked for three to six months' jail, highlighting that Shi would have seen the victim if he had checked for oncoming traffic.
He added that Shi was driving a long and heavy vehicle, and it would have been important to ensure it was safe for the entire lorry to make a right turn before proceeding to do so.
Mr Sukumaran also noted that the victim and his colleagues were travelling at "excessively high" speeds above the speed limit.
Their conduct therefore contributed to the accident, and this lowered Shi's culpability, he said.
The penalty for driving without reasonable consideration and causing death is up to three years' jail, a fine of up to S$10,000, or both for a first offence.