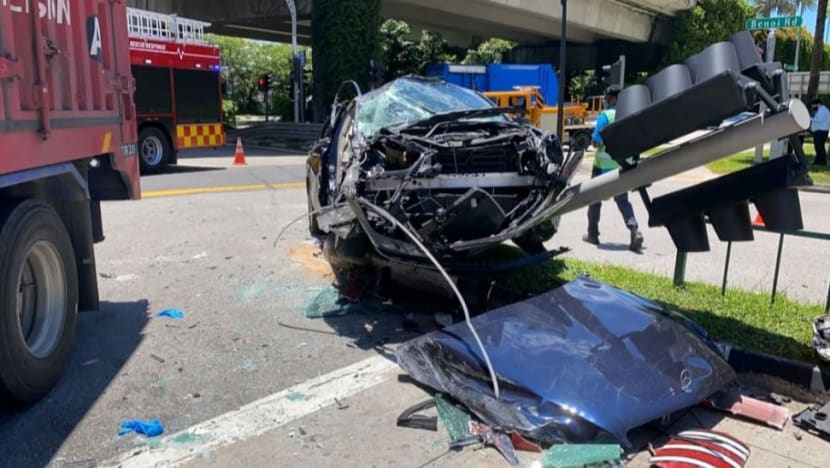 SINGAPORE: Three people were taken to National University Hospital after a multi-vehicle accident in Pioneer on Monday afternoon (Oct 11).
The Singapore Police Force (SPF) said it was alerted to the accident at the junction of Jalan Ahmad Ibrahim and Benoi Road at about 12.30pm.
It involved a trailer, three cars and a lorry.
A man was trapped in the driver's seat of a car that had toppled a traffic light pole, said the Singapore Civil Defence Force (SCDF).
"Due to the car's precarious position, SCDF firefighters had to first stabilise it to minimise its movement during the rescue operation. This is important so as not to aggravate the condition of the trapped driver," SCDF added.
He was freed using hydraulic rescue equipment.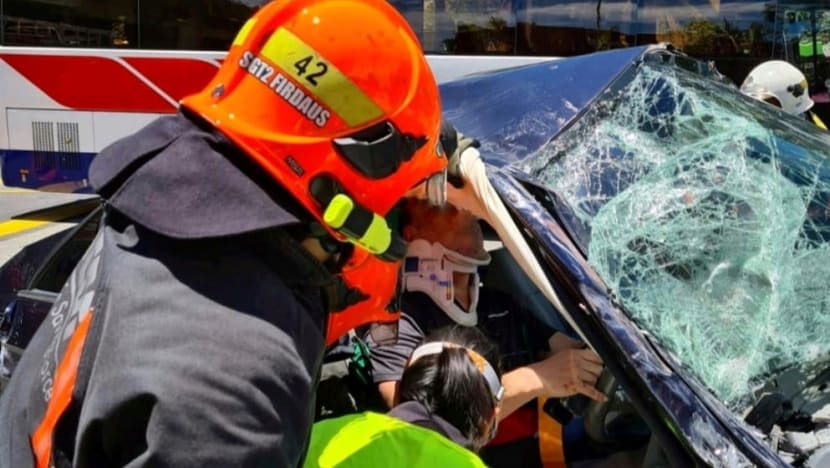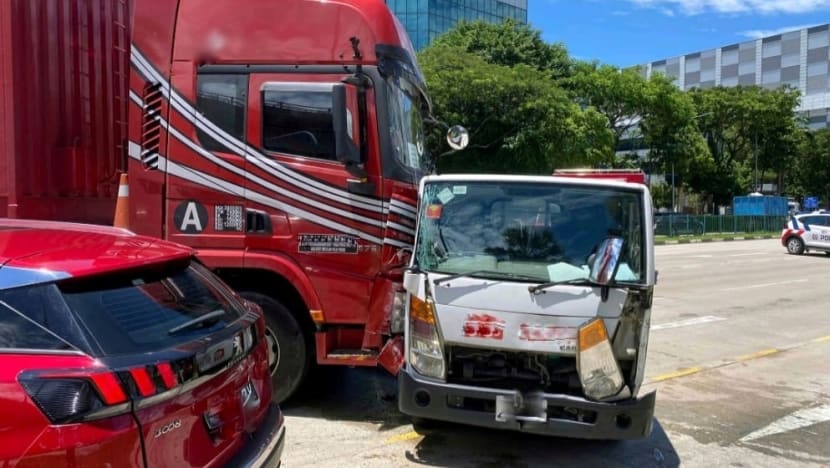 According to the police, a 54-year-old car driver and his two passengers - a 53-year-old man and a 48-year-old woman - were conscious when they were taken to the hospital.
Police investigations are ongoing.
In a video sent in by a CNA reader, a sedan with smashed windscreens could be seen next to a damaged traffic light.
A trailer was also seen diagonally blocking several lanes along Benoi Road.
The Land Transport Authority tweeted shortly after the accident that the Benoi Road exit of the Ayer Rajah Expressway was closed.
This story came from a reader tip-off. If you would like to send in information, photos or videos about something newsworthy, submit your news tips on CNA Eyewitness.