SINGAPORE: Are you smoking in a prohibited area? Congregating in a group of more than five? Watch out for Xavier, who is on the lookout for such "undesirable social behaviours".
Xavier is a robot that will patrol crowded public areas to detect these offences and others such as illegal hawking, improperly parked bicycles, and motorised active mobility devices and motorcycles on footpaths.
Two such robots will patrol Toa Payoh in a three-week trial beginning on Sunday (Sep 5).
Toa Payoh was chosen for its high foot traffic, and because the range of "undesirable behaviours" that public officers look out for has been detected in the area, said the Home Team Science and Technology Agency (HTX).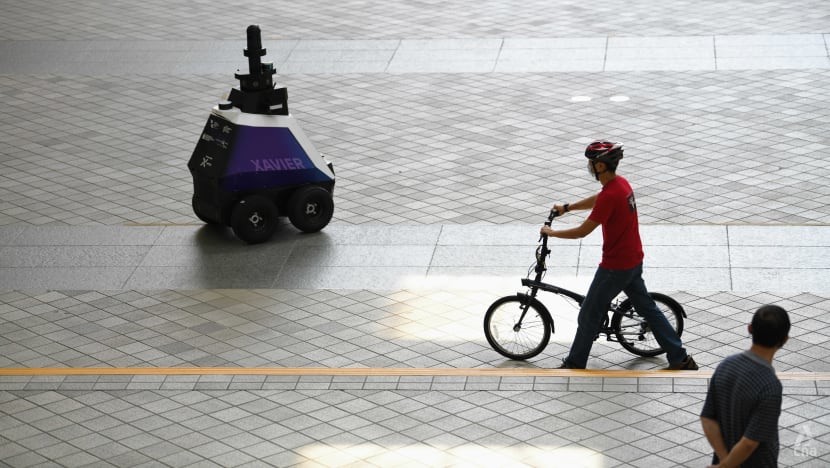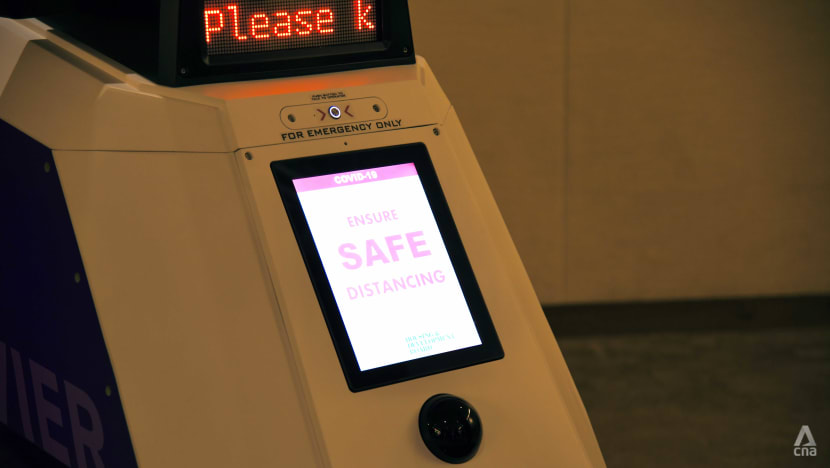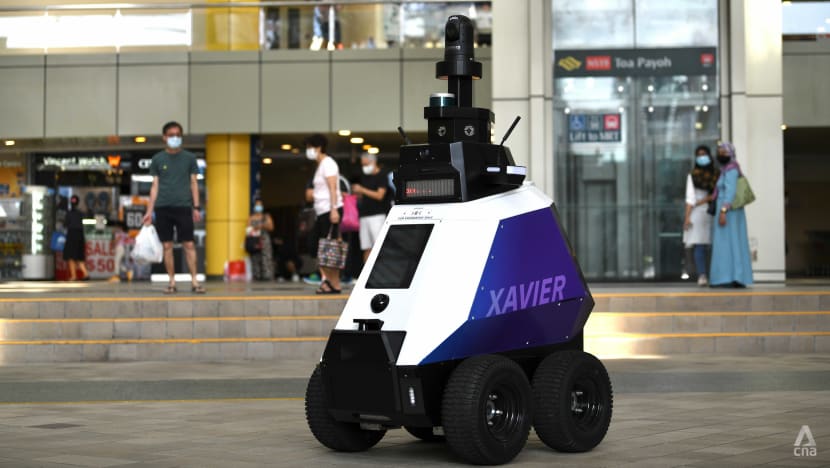 HOW XAVIER WORKS
Once Xavier spots any undesirable behaviour, it will trigger real-time alerts to the command and control centre, and display a message on its dashboard to educate the public and deter such behaviours.
This was demonstrated at Toa Payoh Central during a media event on Sunday. 
When Xavier spotted a smoker in a prohibited area, it displayed a message on its interactive dashboard and an audio message asking the smoker to stop smoking.
Similarly, when it came across people gathering in groups of more than five, it asked them to adhere to safe management measures, such as keeping a one-metre distance apart.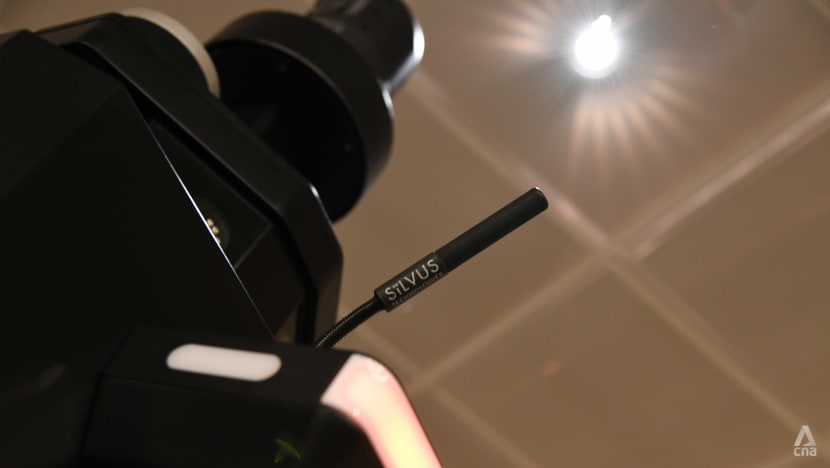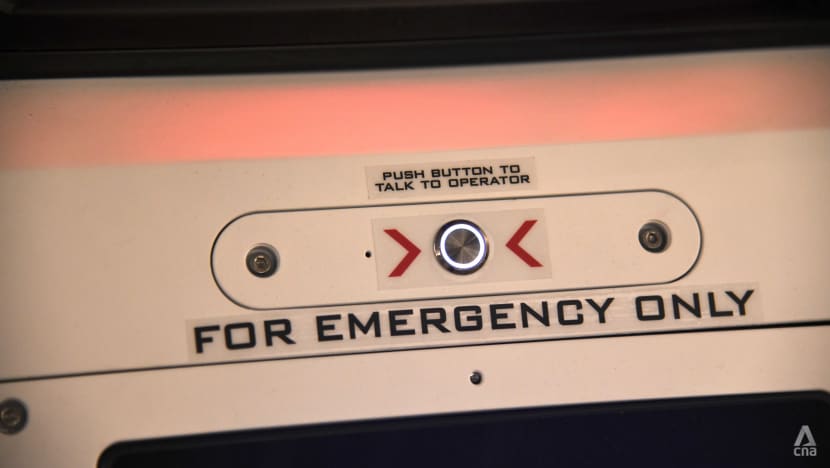 Moving at 5kmh, the footage captured on Xavier's camera is sent to a command and control centre in real-time, allowing public officers to monitor and control multiple robots at the same time, said HTX. 
Xavier is equipped with an interactive dashboard, and officers can respond to incidents on the ground via a two-way intercom or using pre-recorded audio messages. 
Xavier also has different types of sensors that help it to navigate public spaces autonomously, and avoid obstacles such as pedestrians and vehicles along its patrol route.
Finally, Xavier is equipped with cameras that provide a "360-degree video feed" to the command and control centre, said HTX. The robot is able to capture images and videos in dim light and in the dark with its IR and LED illumination, as well as low-light cameras. 
With the captured data, public officers can gain insight into these behaviours more efficiently and effectively using "real-time sensing and analysis". They can then activate additional resources to respond to on-ground situations when necessary, said HTX. 
With Xavier, fewer officers are needed for foot patrols, improving the efficiency of operations, added HTX. 
"This synergy enables government agencies to ... continue enhancing public health and safety," said Mr Cheng Wee Kiang, director of HTX's Robotics, Automation & Unmanned Systems Centre of Expertise. 
"We look forward to exploring how the robotic platform capabilities can augment our ground operations for public health offences, such as smoking in prohibited areas and littering," added Mr Tony Teo, group director for environmental public health operations at the National Environment Agency (NEA). 
The robot is a joint project involving five public agencies, namely HTX, NEA, Land Transport Authority, Singapore Food Agency, and the Housing and Development Board.