Singapore's MRTT tanker taking part for first time in combined exercise with Thailand, US air forces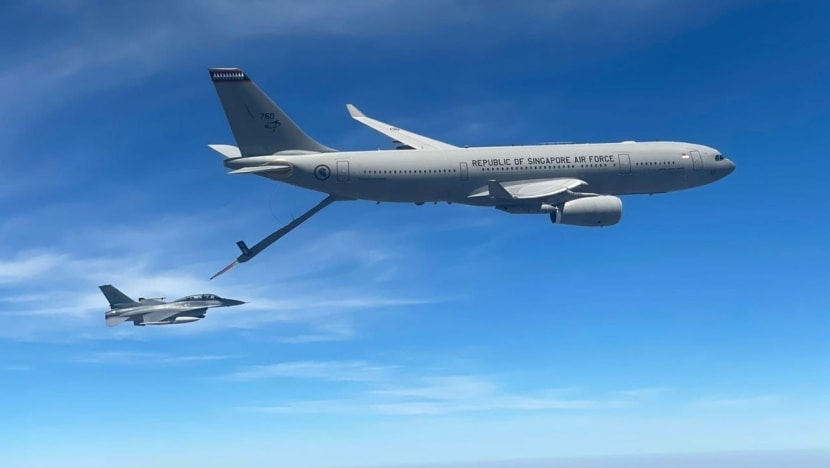 SINGAPORE: A trilateral military exercise between the air forces of Singapore, Thailand and the United States that had been put on hold for two years because of COVID-19 is currently under way at Thailand's Korat Air Base.
More than 1,100 people and around 70 assets are taking part in Exercise Cope Tiger - now into its 26th edition - from Mar 13 to Mar 25, said Singapore's Ministry of Defence (MINDEF) on Thursday (Mar 23). 
Twenty-four aircraft from the Republic of Singapore Air Force (RSAF) are involved this year, including the RSAF's A330 multi-role tanker transport (MRTT), the first time the air-to-air refueller is taking part in Exercise Cope Tiger. 
Seven F-15SG, six F-16C/D and six F-16D+ fighter aircraft, one G550 Airborne Early Warning aircraft, one C-130 transport aircraft, and two Heron 1 Unmanned Aerial Vehicles are the other RSAF aircraft taking part in the exercise. Five ground-based assets and more than 550 personnel from RSAF are also involved, said MINDEF.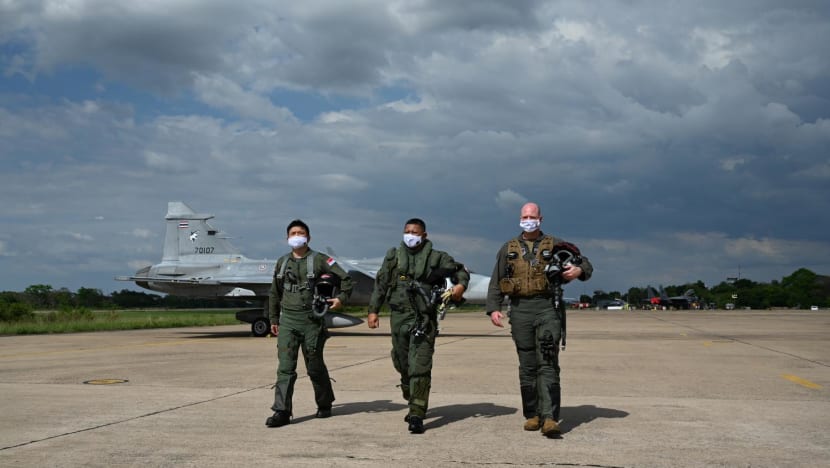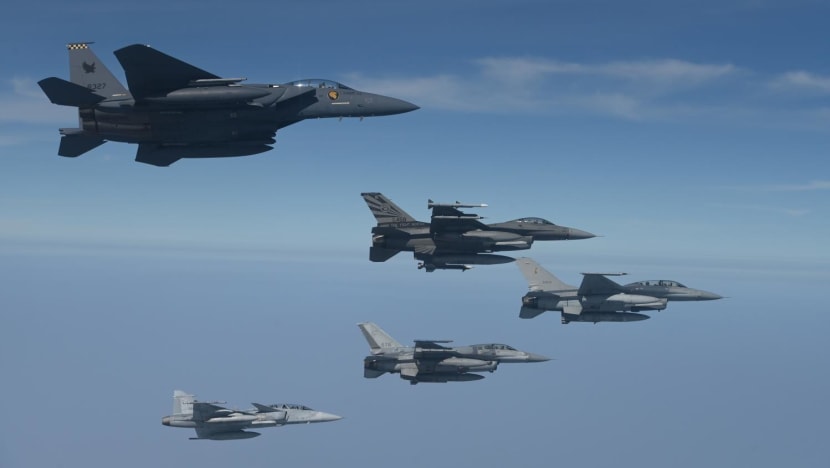 The exercise seeks to promote closer rapport and mutual understanding among the personnel from the three countries, said MINDEF.
"Exercise Cope Tiger provides invaluable training opportunities for our airmen and women," said Colonel David Kok, the RSAF Exercise Director. 
"It helps to hone our ability to plan and execute realistic large-scale air combat operations in both air defence and strike missions, so that we remain operationally-ready and capable in safeguarding Singapore's skies."
Apart from military training, personnel from the three air forces also took part in joint socio-civic programmes, contributing to the local communities in the vicinity of Korat Air Base, added MINDEF.

Editor's note: The article has been updated following a correction by MINDEF on the number of F-16 aircraft participating in the exercise.