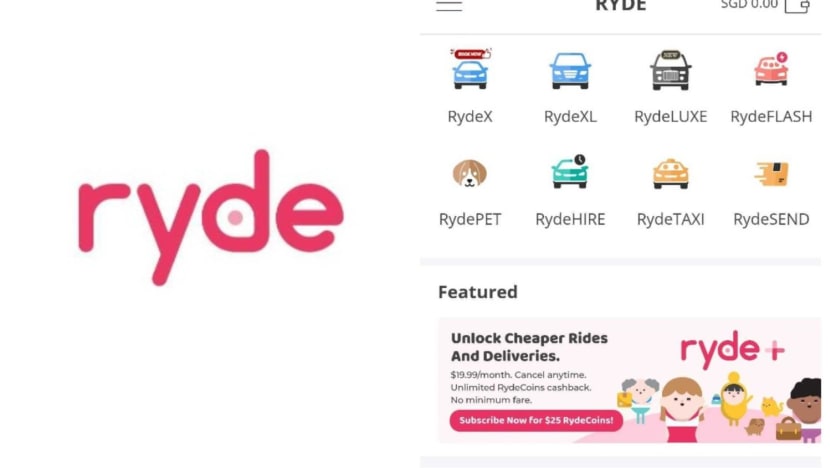 SINGAPORE: A driver with ride-sharing company Ryde has been suspended after he allegedly told a Muslim woman that she could not listen to prayers in his car. 
"We strictly do not condone any inappropriate behaviour, especially one that hurts one's race, religion and culture, and have zero tolerance for racist remarks and other forms of harassment," Ryde said on Friday (Dec 3) in response to CNA's queries.
This comes after a post on Wake Up, Singapore's Instagram page on Friday, containing a woman's account of what allegedly happened.
According to the woman, she put on her earbuds when she stepped into the car. The driver then "made some gestures" at her and said she "cannot listen to prayer".
The driver allegedly said the "energy" in the car will change if she listened to prayers and that he did not like it.
In a video of the incident uploaded on the Instagram page, a woman could be heard telling the driver to let her alight from the vehicle. 
A male voice replied: "The commission, you have to pay you know." She said yes, adding that she will contact Ryde.
The woman also alleged in the post that the driver accelerated when she told him she wanted to alight, adding that she was "deeply traumatised" by the experience.
In its statement on Friday, Ryde apologised and said it is investigating the incident. 
"We would like to apologise to our rider and all others who are hurt by this incident," it said. 
"We will work better on training our driver-partner community to be respectful and enact harsh penalties for those who fail to meet our community standards."
Ryde said it has refunded the passenger in full.
"We are fully committed to building a safer and more welcoming community for everyone, and we regret how this experience made the rider feel unsafe," it added.