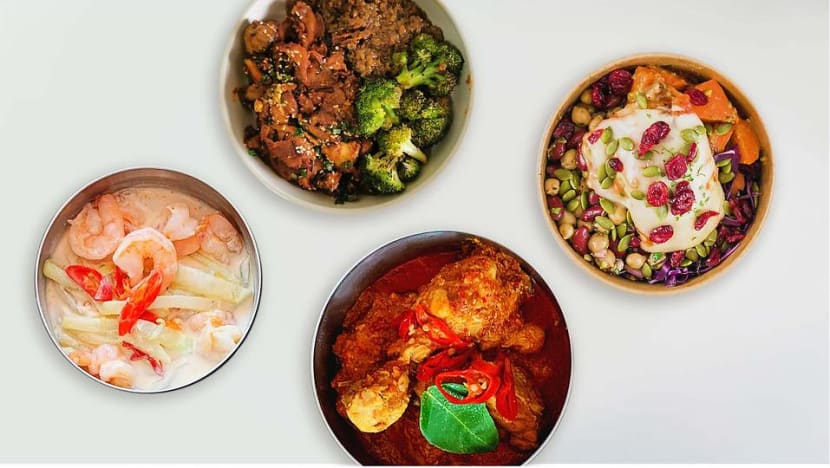 SINGAPORE: Singaporeans are eating too much salt, and the Ministry of Health (MOH) will introduce measures to curb its consumption, said its Parliamentary Secretary Rahayu Mahzam in Parliament on Wednesday (Mar 9).
Speaking during her ministry's Committee of Supply debate, Ms Rahayu said people in Singapore consumed almost double the recommended daily salt limit.
Singapore residents consume an average of 3,600mg of sodium a day or more than one-and-a-half teaspoons of salt daily, Ms Rahayu said.
 
This is almost double that of the World Health Organization's recommended limit of less than 2,000mg of sodium a day.
"High sodium intake is associated with increased risk of hypertension, which is in turn associated with higher risks of cardiovascular complications such as stroke and heart attack," she said.
She also cited figures that show that more than one in three Singapore residents aged 18 to 74 years had hypertension between 2019 and 2020. 
The Health Promotion Board (HPB) will work with salt suppliers and the food service sector to encourage the substitution of regular salt used in cooking with lower-sodium alternatives, MOH said in a separate press release.
Such alternatives include lower-sodium salt, which contains 30 per cent less sodium at the same quantity.
"The food service sector is a major contributor to our sodium intake and the impact is set to grow as more Singaporeans eat out," MOH said.
HPB will ramp up existing efforts under the Healthier Ingredient Development Scheme to spur industry reformulation of lower-sodium salt, sauces and seasonings to further increase the range and variety of healthier choices for Singaporeans.
It will also invest in "upstream prototyping" for sauces and seasonings using lower-sodium salt, focusing on products commonly used by the food service sector to spur business innovation, MOH added. 
On top of existing public education efforts, HPB will launch a nationwide campaign to encourage Singaporeans to take steps to reduce their sodium intake. 
"The campaign will educate on the harms of consuming too much salt, build awareness of salt substitutes and highlight how consumers can replace salt in their foods while retaining flavour," MOH said.
Speaking specifically on healthcare support for ethnic minorities, Ms Rahayu said HPB will partner the Ministry of Culture, Community and Youth to establish a S$1.5 million Our Healthy Singapore Fund.
The fund will support community volunteers and partners to develop programmes that are "closely in tune" with their communities' needs, and therefore be more targeted and effective in developing a healthier nation, she said.