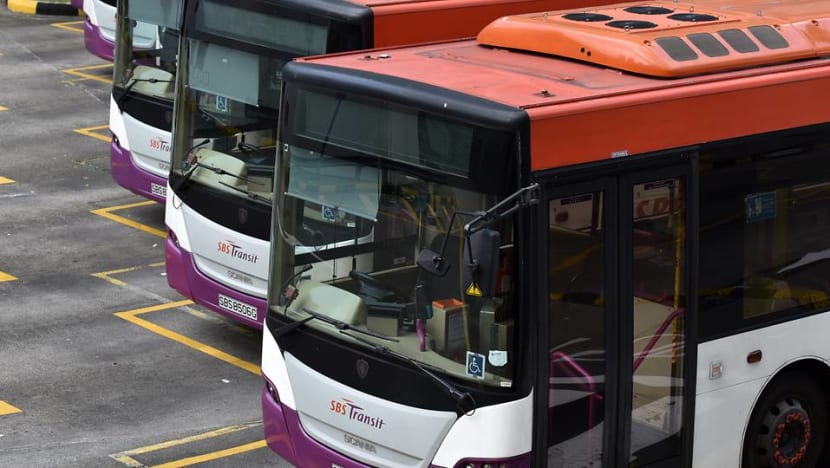 SINGAPORE: An operations manager who conspired with an SBS Transit bus depot foreman to cheat the transport company of more than S$210,000 over three years was on Friday (Jun 22) sentenced to 11 months' jail.
At the time of the offences, Koh Dawei, 34, was employed by Venda Engineering & Trading, an external vendor that provided maintenance and repair jobs for SBS Transit at Soon Lee Bus Depot.
Koh conspired with his accomplice, Ong Sang Fei, 47, to set up another company Azech Engineering to perform ad hoc jobs at the depot. In reality though, those jobs were done by Venda's technicians at the depot.
Ad hoc jobs involve having a foreman obtain quotes from approved contractors, as well as approval from the workshop manager to award the job to a particular contractor.
Koh and Ong agreed that Azech would issue quotations and invoices in its name, but that the actual jobs would be done by Venda's technicians. 
When Azech received payment from SBS Transit, Koh would receive 17 per cent of the proceeds, while Ong would receive 83 per cent.
The pair received a total of S$66,610.50 in invoice payments on 20 occasions between 2013 and 2015. Another 113 charges involving ad hoc jobs with invoice amounts of a further S$145,192.55 were taken into consideration for sentencing.
The arrangement between Koh and Ong was not known by both their respective supervisors and employers.
Court documents indicated that both Koh and Ong knew that SBS Transit employees were not allowed to obtain benefits in the course of their work, and that Venda did not allow its technicians to perform jobs beyond the scope of their employment.
On Friday, Koh was sentenced to 11 months' jail by District Judge Ng Peng Hong. His accomplice, Ong, was sentenced to a year's jail in April.
Deputy Public Prosecutor Eugene Sng said Koh and Ong's conspiracy denied other approved contractors the opportunity to take on the jobs that Azech had acquired.
The conspiracy also denied Venda its technicians while they performed jobs for Azech.
The accused did not make any restitution for the offences.