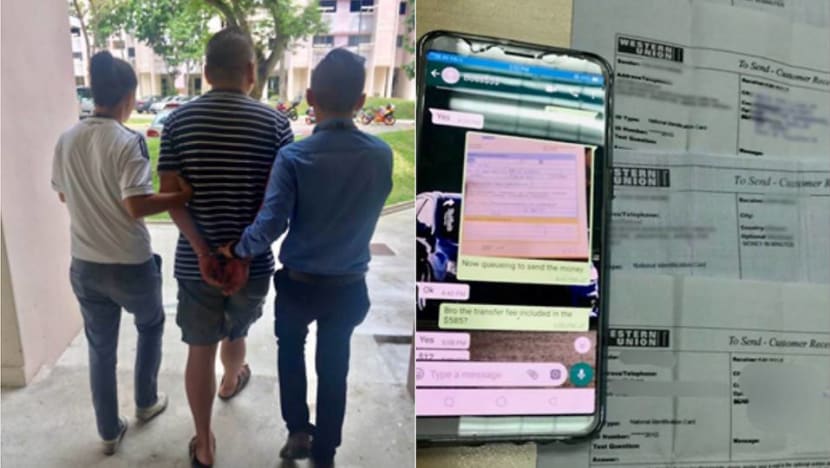 SINGAPORE: Police hauled up 55 suspects after a five-day operation against various scams involving transactions worth more than S$1.8 million.
In a news release on Sunday (Aug 5), the Singapore Police Force (SPF) said 30 men and 25 women, aged between 18 and 71, are assisting police investigations after the operation conducted by Bedok Police Division.
The suspects are believed to be involved in 77 scams and commercial-related cases, police said.
The cases included e-commerce scams, loan scams and commercial frauds that were reported in Pasir Ris, Tampines and Bedok estates.
"The suspects are being investigated for cheating which carries a punishment of imprisonment for up to 10 years and a fine under the Penal Code, or money laundering which carries a punishment of imprisonment for up to 10 years and/or a fine of up to S$500,000 under the Corruption, Drug Trafficking and Other Serious Crimes (Confiscation of Benefits) Act," police said.
PRECAUTIONS
SPF also listed a number of precautions for the public to take in order to safeguard against scams:
Do not share your personal information such as your identification number, bank account number, One-Time Passwords, or SMS-verification codes with anyone. Your personal information may be abused by scammers.
Bear in mind that the party you are dealing with online is a stranger. Before performing a transaction, find out how the online site safeguards your interest or can help you resolve disputes.
Buy goods from authorised dealers. If advanced payments are required, use shopping platforms that provide arrangements to only release your payment to the seller upon your receipt of the item.
Be mindful that although scammers may provide a copy of an Identification Card or Driver's licence to gain your trust, it may not necessarily belong to the person communicating with you online.
Assistant Commissioner Tan Tin Wee, Commander of Bedok Police Division said: "Police take a serious view against any person who may be involved in scams, and those found perpetrating scams will be prosecuted to the fullest extent of the law."

For more information on scams, members of the public can visit scamalert.sg or call the Anti-Scam Hotline at 1800-722-6688. Anyone with information on such scams may call the Police hotline at 1800-255 0000 or submit information online at www.police.gov.sg/iwitness.