*SCAPE unveils new space and concept aimed at youth development
The new space is set to contribute to the rejuvenation of the Somerset Belt, said *SCAPE.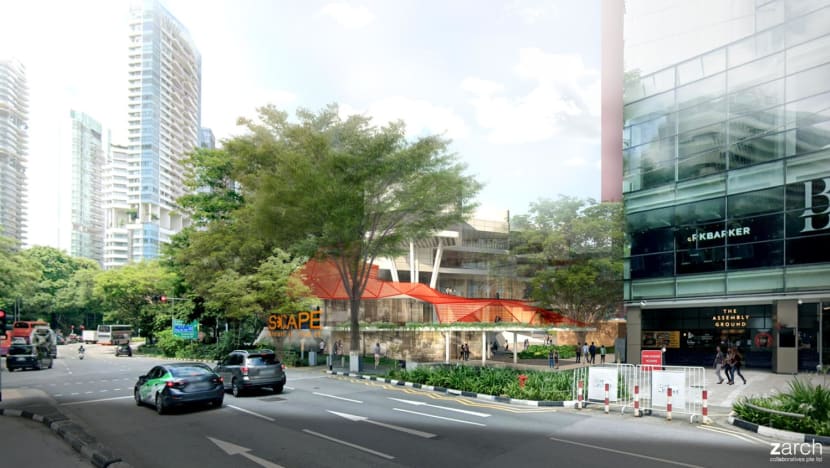 SINGAPORE: Youth-hangout spot *SCAPE has unveiled plans to rejuvenate itself into a space for youth development that appeals to all ages.
*SCAPE said in a news release on Wednesday (Jul 27) that the new space will take a "refreshed approach to programming and partnerships, in response to evolving youth trends".
It added that the new *SCAPE will serve as a hub where youth can "pilot new ideas, express their creativity and explore their interests in the creative, digital and technology, and sustainability sectors". 
The new concept is set to be completed in early 2024.
The revamped *SCAPE's will complement the larger Somerset Belt with its refreshed positioning, said the news release.
"This contributes to the wider masterplan of revitalising the Somerset Belt into a vibrant district for the dynamic Singapore youth."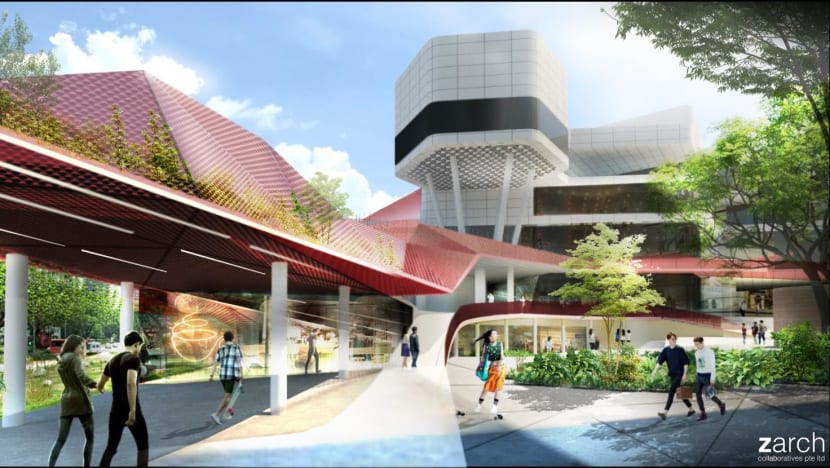 "AN ELEVATED EXPERIENCE"
The new *SCAPE will be rezoned into three key zones across five levels.
One zone will serve as a space for youth entrepreneurs to gather and share ideas, while the other will allow the youth community to express themselves through various forms in the creative economy. The third zone comprises of a digital and physical space for creatives and content creators to collaborate.
*SCAPE also said that visitors can also look forward to a refreshed line-up of retail, entertainment and leisure experiences, adding that more details will be revealed closer to date.
Ivy Lim, Executive Director of *SCAPE said: "Since its inception, *SCAPE has played a pivotal role in the Singapore youth community by providing a safe platform for them to pursue their dreams."
"Our reimagined approach for the new *SCAPE will continue to provide a safe space for creative and enterprising individuals as we build upon our trajectory of nurturing the next generation of young and bright minds," she added.
During the year-long revamp, *SCAPE said it will continue to host programmes like the National Youth Film Awards, Music Day Out! and Creative Fellowship to support youth in harnessing their creativity.