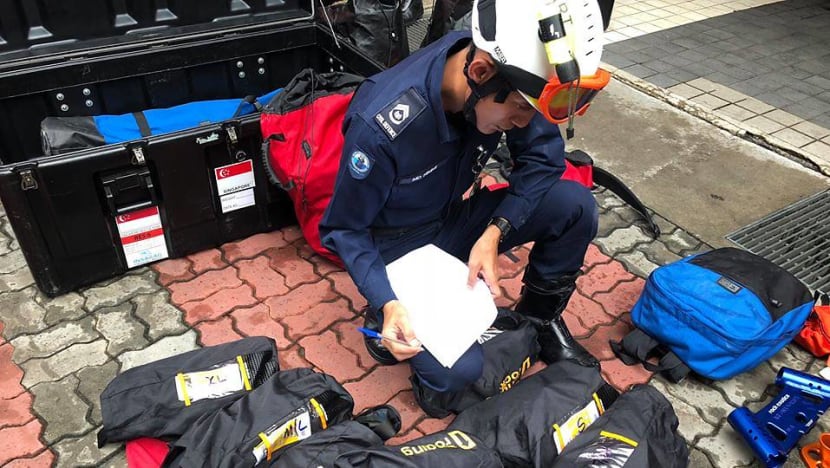 SINGAPORE: A 17-member Singapore Civil Defence Force (SCDF) contingent left for Laos on Friday morning (Aug 3) to assist with flood relief efforts following the collapse of a dam.
The Operation Lionheart contingent - which is on 24-hour standby to provide humanitarian assistance to countries affected by natural disasters - left Paya Lebar Air Base at 7am on two Republic of Singapore Air Force C-130 transport aircraft, SCDF said in a news release.
Led by SCDF's MAJ Seloterio Euan Izmal, the contingent comprises a total of nine officers from the Disaster Assistance and Rescue Team, four fire and rescue specialists, two operations officers, a paramedic and a technical support officer.

"Upon arrival in Laos, the contingent will work closely with the local authorities to conduct search and rescue operations in Attapeu province," said SCDF.

To support operations there, SCDF will deploy utility vehicles and specialised search and rescue tools.
The deployment comes after parts of the Xe Pian-Xe Namnoy hydropower dam in Laos gave way on Jul 23, sending billions of cubic metres of water gushing down onto villages in the area. 
At least 26 people were killed, with flood waters inundating several villages across a vast area.
This is the 18th Operation Lionheart overseas deployment since 1990, according to SCDF.