SINGAPORE: Singapore's Olympic champion Joseph Schooling won the country's Sportsman of the Year award for a record fifth time on Wednesday (Jul 18).
He is the first man to achieve the feat. Former swimmer Pat Chan and table tennis great Li Jiawei were both five-time winners of the Sportswoman of the Year award.
Schooling beat wushu's Jowen Lim and cyclist Calvin Sim to the award, which comes on the back of a bronze medal at the World Championships last year.
He followed that up with six Southeast Asian Games gold medals (three in relays) in Kuala Lumpur, setting two Games and National records in the process.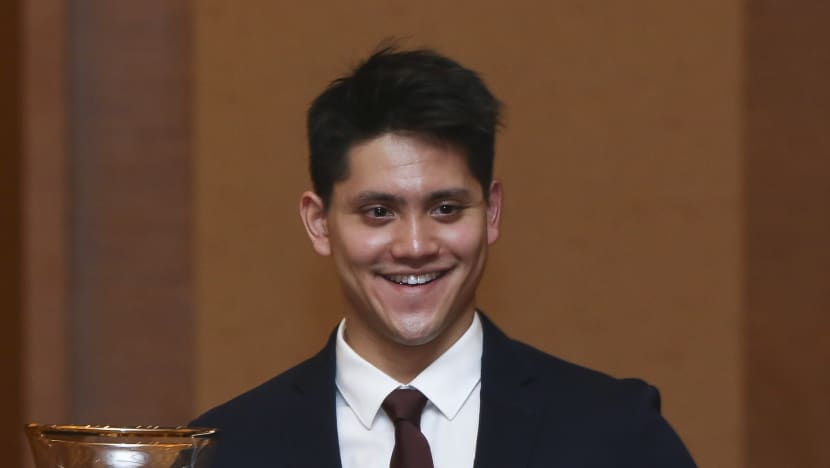 "It's a great night for not only myself but my family and everyone who has supported me," Schooling said after receiving the award at a ceremony at the Marina Bay Sands.
"Fourth in a row, I think that's a new record, obviously it's a huge honour. I'm pleasantly surprised, I'm humbled and hopefully more to come." 
Schooling also won the award in 2012, 2015, 2016 and 2017.
Table tennis veteran Feng Tianwei won the Sportswoman of the Year for a third time.
Sailor Mohammad Daniel Kei claimed the Sportsboy of the Year, while synchronised swimmer Debbie Soh took home the Sportsgirl of the Year.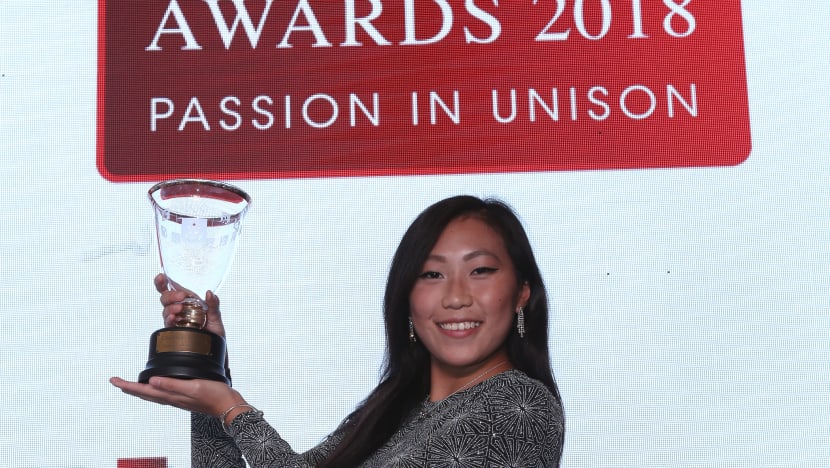 Speaker of Parliament and President of the Singapore National Olympic Council Tan Chuan-Jin said the awards are a tribute to the Team Singapore athletes who have dedicated their lives to their sport.
"From two main awards 50 years ago, to 12 awards in 2018, the essence of the awards remains the same all these years – to pay tribute to those who have excelled in the field of sport," he said. 
"I hope the awards will continue its longevity, and keep inspiring our sporting community to strive to be world-beaters."
He also wished Team Singapore well for the upcoming Asian Games next month, the Youth Olympic Games in October and the upcoming Olympic Games qualification. 
LIST OF WINNERS
Sportsman of the Year - Joseph Isaac Schooling (Swimming)
Sportswoman of the Year - Feng Tianwei (Table tennis)
Sportsboy of the Year - Mohammad Daniel Kei Bin Mohammad Yazid (Sailing)
Sportsgirl of the Year - Debbie Soh Li Fei (Synchronised swimming)
Coach of the Year - Gary Tan Lee Yu (Swimming)
Team of the Year (Team sport) - Floorball women's team, Women's World Floorball Championship qualifications 2017
Team of the Year (Event) - Bowling Women's Team World Bowling Championship
Sportsboy/Sportsgirl Team of the Year - Synchronised swimming team (2017 SEA Games)
Best Sports Event of the Year (International) - 2017 HSBC Singapore Rugby Sevens
Best Sports Event of the Year (Local) - Standard Chartered Singapore Marathon 2017