SIA's budget airline Scoot to give bonus of about 6 months to eligible employees
The bumper bonus comes after Singapore Airlines booked a record annual profit of S$2.16 billion, reversing three years of losses.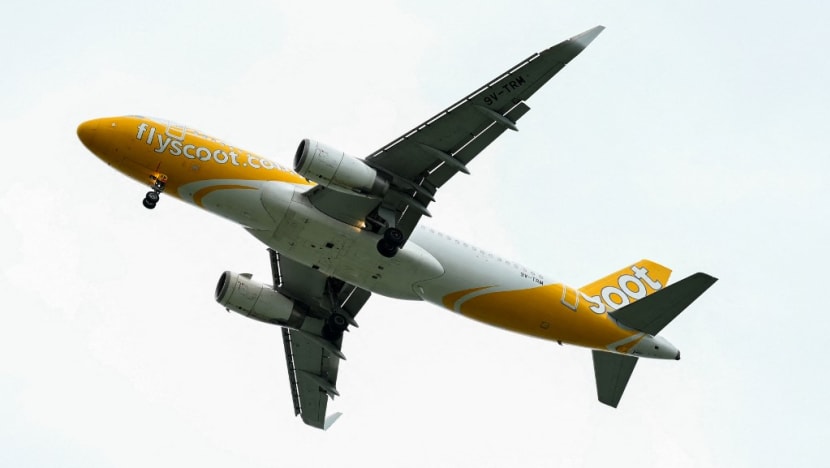 SINGAPORE: Eligible employees of budget airline Scoot, a Singapore Airlines (SIA) subsidiary, will receive a performance bonus of 4.76 months plus an ex-gratia bonus of up to 1.5 months. 
The record annual performance bonus was announced after SIA Group reported its highest annual profit of S$2.16 billion (US$1.63 billion) for FY2022/23, reversing three straight years of losses. 
Following the earnings report on May 16, SIA said eligible employees could receive around eight months' bonus, comprising a record 6.65 months' profit-sharing bonus and an ex-gratia bonus of 1.5 months.
In response to CNA's queries, Scoot said on Saturday (May 20) that it would similarly award 0.5 months of ex-gratia bonus for each of the last three financial years, or a maximum total of 1.5 months, to eligible employees.
Echoing SIA's statement, Scoot said the bumper bonus was in recognition of employees' "dedication, hard work and sacrifices, as well as the success of the group's three-year transformation programme that has enhanced its competitiveness and strengthened its foundations for the future".
The airline added that it has ceased all pay cuts that were implemented during the COVID-19 pandemic. 
SIA and Scoot collectively carried 26.5 million passengers in the financial year, up six times from a year before.
The group's passenger load factor increased by 55.3 percentage points to 85.4 per cent - the highest in the company's history. SIA achieved a record passenger load factor of 85.8 per cent, while Scoot's figure stood at 83.9 per cent.
Scoot also booked a record operating profit of S$148 million, up S$602 million from FY2021/22.
As of Mar 31, SIA served 74 destinations while Scoot covered 58 destinations.