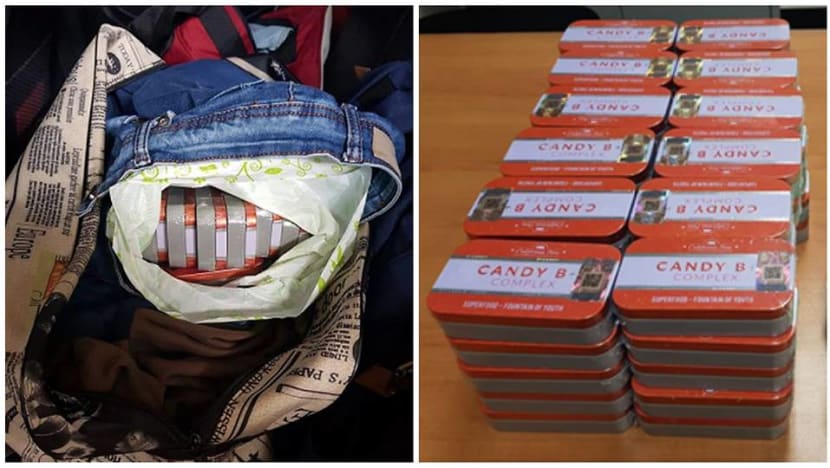 SINGAPORE: Sixty tins of sexual enhancement drugs were found wrapped in plastic bags and hidden in clothing in a Malaysia-registered car at Tuas Checkpoint, the Immigration and Checkpoints Authority (ICA) said on Tuesday (Aug 21). 
In a Facebook post, ICA said the tablets, labelled as Candy B+ Complex, were detected as the car was entering Singapore last Saturday. 
The 23-year-old driver and 22-year-old passenger, both Malaysian men, were each found with 30 metal tins of the tablets in their possession. 
The case was referred to the Health Sciences Authority (HSA), ICA said in the post. 
"This method of concealment is a cause for concern as similar methods may be used by people with ill intent to smuggle security items into Singapore," it added. 
According to earlier HSA press releases, the drug labelled Candy B+ Complex has been found to contain tadalafil, a prescription-only medicine used to treat male erectile dysfunction. 
Tadalafil is not suitable for certain patients such as those with heart-related problems, and can cause serious adverse effects like loss of vision and hearing, strokes and heart attacks.