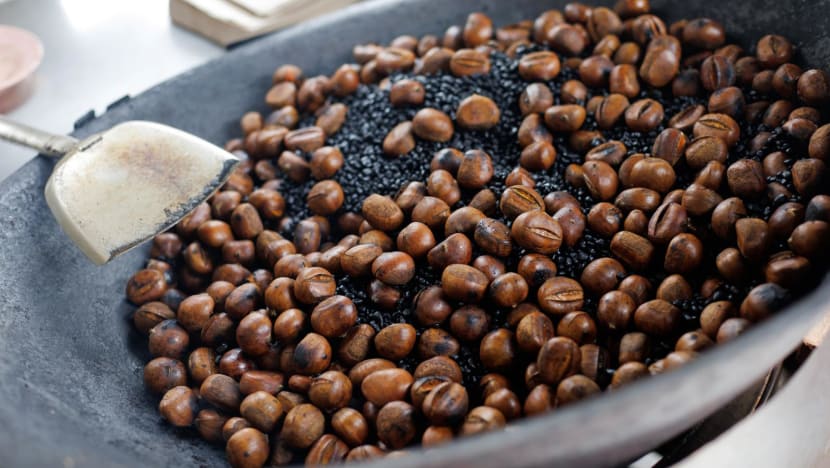 SINGAPORE: A 62-year-old man was fined S$27,600 (US$20,800) for illegally selling roasted chestnuts near bus stops and other public places. 
If he cannot pay the fine, Tan Hee Meng must serve a 36-day jail term.
Tan committed 19 counts of illegal hawking at various public places from May 2019 to March 2023, said the Singapore Food Agency (SFA) in a media release on Thursday (May 4).
He sold roasted chestnuts illegally near bus stops at Ubi and Bedok, a hawker centre in Eunos, and other locations at East Coast Road, Onan Road and Marine Parade Central.
"Despite numerous enforcement actions taken against Tan, he continued to engage in illegal hawking activities, demonstrating a clear disregard for the law," said SFA.
Tan was previously convicted in 2018 for similar offences and was fined S$3,600, in default four days' jail.
Unregulated street hawking poses a risk to food safety, said SFA, adding that it is "unable to assure" that the food meets its safety requirements.
"In addition, such vendors are transitory and cannot be traced if buyers face problems with their purchases," said SFA.
"Through such modes of sales, these illegal street hawkers are in effect passing risks to the unsuspecting consumer to bear."
Repeat offenders can be fined up to S$10,000, jailed for up to three months, or both.