Eateries selling silkworm pupae take the illegal dish off the menu, SFA investigating
"When our boss found out about it, he scolded us to death. We nearly got fired," says an employee at one stall that previously sold the dish.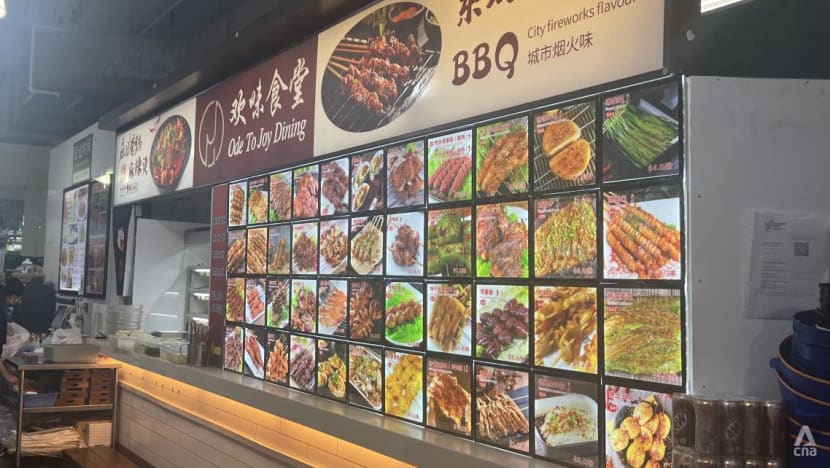 SINGAPORE: Several eateries that were selling silkworm pupae illegally have stopped selling the dish, checks by CNA found. 
In March, CNA reported that several restaurants were serving silkworms, even though the sale of insects and insect products for consumption has not been approved in Singapore.
The Singapore Food Agency (SFA) said in response to queries that it was investigating the food establishments. It added it would not hesitate to take action – which could include a warning or an order to stop selling the silkworms – against those that have flouted the law.
When CNA first visited Ode to Joy Dining on Mar 23, grilled silkworm skewers were displayed on a signboard with other menu offerings at the coffee shop stall in Midview City.
A second visit on Apr 5 found that the panel advertising silkworms had been taken down, and the dish had been struck off the menu with a black marker.
Staff members said they only realised it was illegal to sell silkworms after they saw the news report. They then threw away all the unsold pupae. 
"We also didn't know it was illegal ... we almost got our restaurant into trouble," said an employee. "When our boss found out about it, he scolded us to death. We nearly got fired." 
The staff members claimed that a meat supplier gave the silkworm pupae to them, and suggested that they try selling it. 
"Of course, if it's someone we didn't know, we wouldn't have sold it. But he always supplies ingredients to us, so we thought we should just try it." 
Since then, SFA officers have visited the stall, but the outcome of the investigations is unclear, the staff said.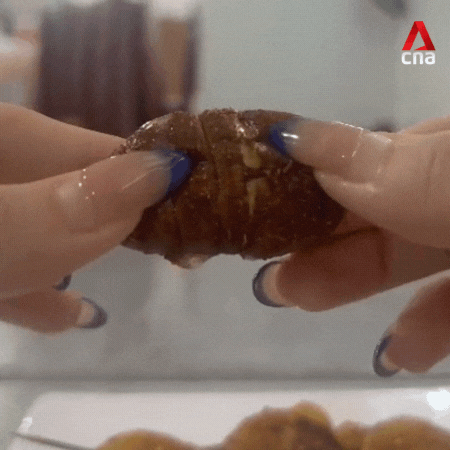 Tang Men Chuan Chuan in Orchard Plaza, which was selling chilli-fried silkworms, has also removed the dish from its menu.
When CNA visited on Wednesday, a staff member taking orders also confirmed that SFA officers have visited the stall since the news broke. 
"They said if they found us selling it they could fine us up to S$10,000 (US$7,500)," he said. 
After the CNA article, even more customers dropped by to enquire about the dish, which was already popular before that, he added. 
He said the stall still has stocks of silkworm pupae, but they did not dare to sell it anymore because the officers have dropped by multiple times.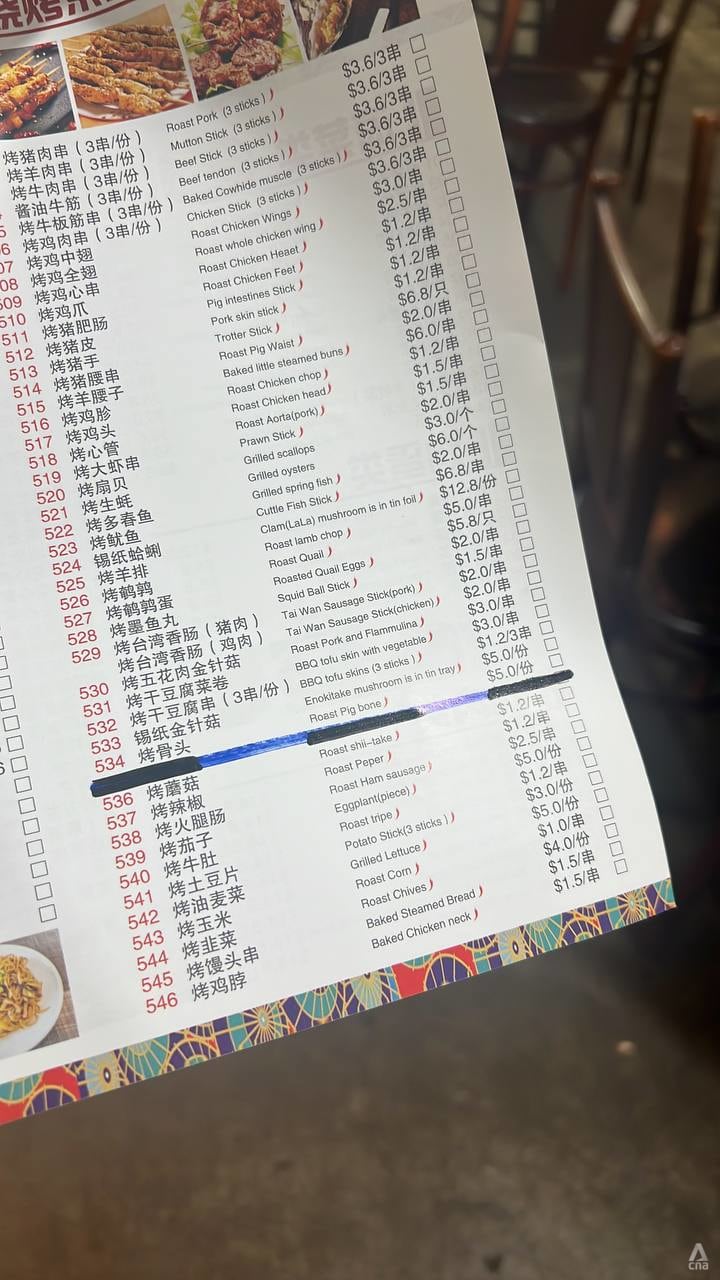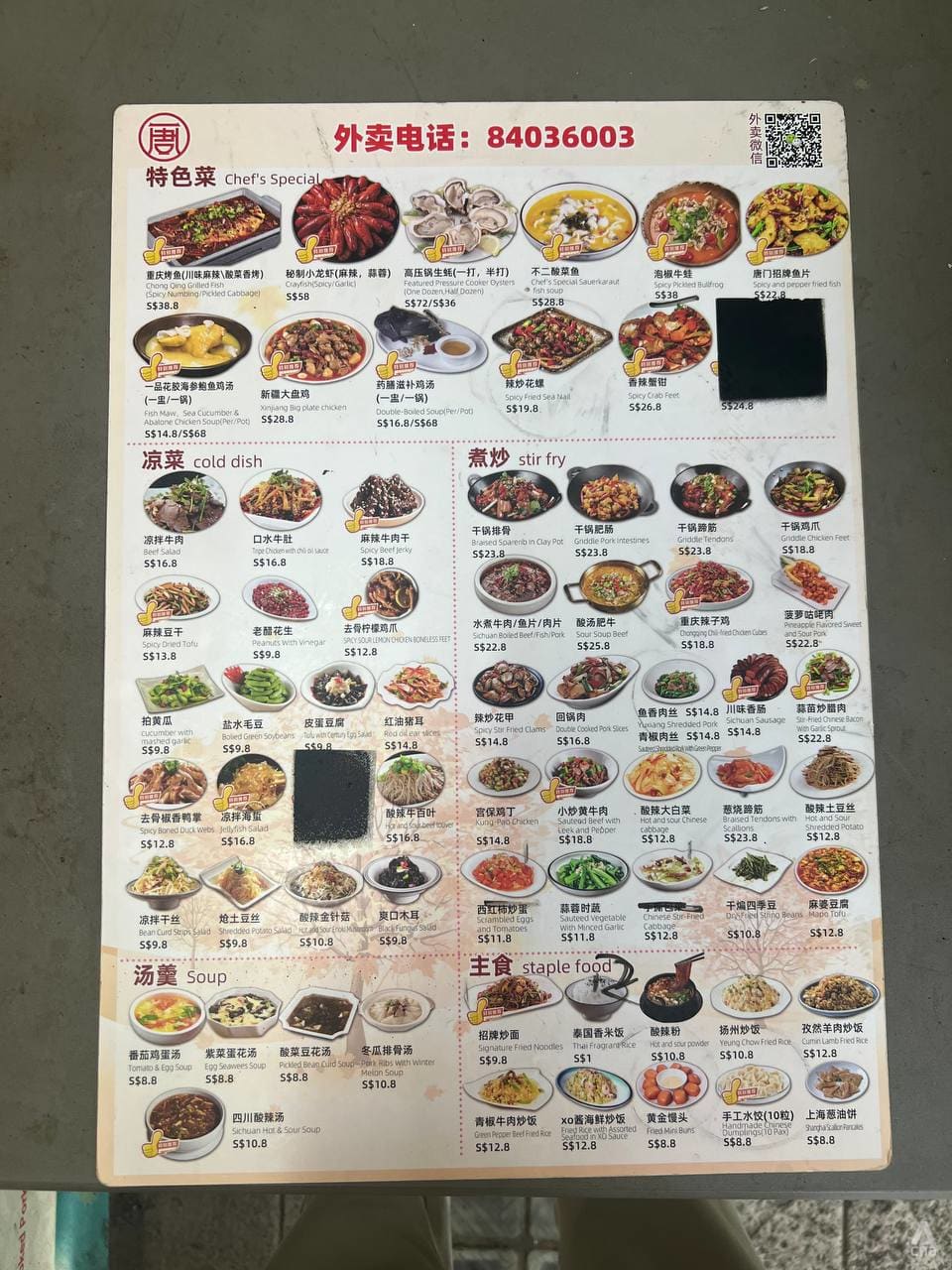 Another grilled skewer restaurant, Chuan Chuan Le in Jalan Besar, had posted on Facebook in February that it was selling grilled and stir-fried silkworm pupae. The post has since been taken down. 
In a post on Mar 29, the restaurant apologised for selling the dishes, and said that doing so without approval from SFA "may have been due to an oversight" on its part. 
"We apologise if this news has caused any discomfort or concern," it said. "We will be reviewing our procedures to ensure that such oversights do not happen again." 
When CNA visited Chuan Chuan Le on Wednesday, the staff confirmed that the dishes were no longer available. 
The sale of insects and insect products – including silkworm pupae – for consumption is currently not allowed, SFA said. 
Members of the public who come across illegal sales of insects or insect products for food should report it to the agency via its online feedback form, and it will investigate the matter, it added. 
SFA conducted a public consultation between October and December last year to seek feedback on regulating insects for consumption.
As part of the consultation, 16 species of insects and insect products were identified for possible approval as food in Singapore, said SFA. Besides silkworm pupae, these include crickets, grasshoppers, beetles, mealworms, moths and honeybees.
The regulation of insects and insect products – both imported and locally farmed or processed – is targeted to come into effect in the second half of 2023, said SFA in response to comments received in the public consultation. 
It will allow silkworm cocoons for human consumption based on their known history for human consumption in East Asia, China and Malaysia, said SFA in its response. 
Fibroin from silkworm cocoons will also be allowed for human consumption, as it is considered "Generally Recognized as Safe" by the United States' Food and Drug Administration, approved as food by Japan and as a food ingredient by Korea.