SG Arrival Card not needed for vaccinated Singapore residents, long-term pass holders at land checkpoints from Apr 15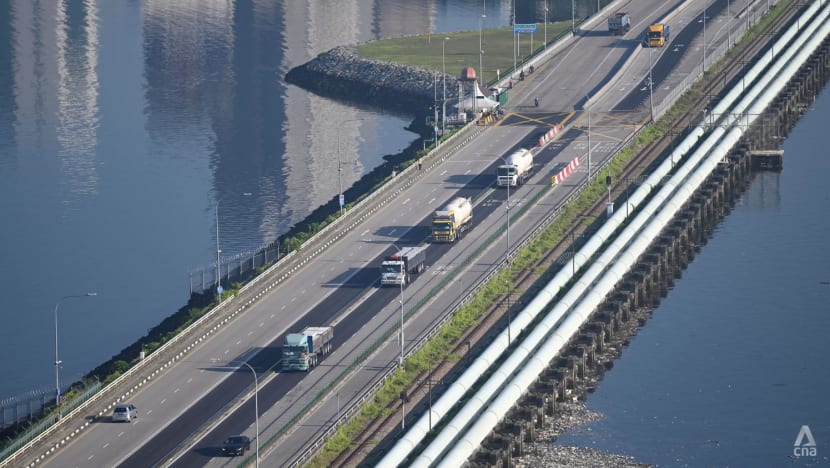 SINGAPORE: Singapore citizens, permanent residents and long-term pass holders who are fully vaccinated against COVID-19 will no longer require an SG Arrival Card to enter Singapore via its land checkpoints from Friday (Apr 15). 
The SG Arrival Card, submitted online, contains a traveller's health declaration. 
All travellers entering Singapore via air or sea are still required to submit their health declaration via the SG Arrival Card. 
In a media release on Wednesday, the Immigration and Checkpoints Authority (ICA) said the move to waive the SG Arrival Card requirement for this group of travellers at the land checkpoints was to provide greater convenience for fully vaccinated Singapore residents and long-term pass holders, given the volume of traffic. 
ICA noted that there are people who commute across the border with Malaysia daily for work and studies.
To be eligible for the exemption, travellers must not have been to any country or region in the Restricted Category in the past seven days, said the Immigration and Checkpoints Authority (ICA) in a news release. It noted that there are currently no countries or regions under this category.
Those who have been vaccinated in Singapore must have their vaccination status reflected in the TraceTogether or HealthHub mobile applications.
Those who were not vaccinated in Singapore must submit their vaccination record to the Ministry of Health (MOH) system upon their first entry.
Before arrival, they can submit their digital overseas vaccination certificate via the ICA's Vaccination Check Portal. If they are unable to do so, or if they have a non-digital overseas vaccination certificate, they must present it to ICA officers at the manual immigration counters upon arrival in Singapore.
Those who were vaccinated overseas only need to undergo the process once to enter their vaccination record to MOH's system, said ICA.
TRAFFIC SITUATION OVER LONG WEEKEND
ICA also advised travellers who plan to use the land checkpoints on Good Friday weekend to factor in additional time for immigration clearance and to check the traffic situation before travelling.
They can do so through the Land Transport Authority's (LTA) OneMotoring website. 
They should also plan ahead and avoid peak hours, which are as follows:
Departing Singapore
Entering Singapore
- 4pm on Apr 14 to 2am on Apr 15
- 5am to 1pm on Apr 15
- noon to 11.59pm on Apr 17
"At the peak of the Good Friday long weekend period in 2019, travellers departing Singapore via the land checkpoints by car and motorcycle had to wait up to three hours and one and a half hours respectively," said ICA.  
"Those arriving by car had to wait up to one hour during the same period."
Travellers should also make sure they have the all necessary documents, such as their passport, valid vehicle entry permit and LTA approval e-mail, as well as an Autopass card if they are driving foreign-registered vehicles into Singapore.
Singapore permanent residents who have renewed their passport must also transfer their Re-Entry Permit to the new passport. Long-term pass holders will need to notify ICA or the Ministry of Manpower (MOM) of any change in their passport particulars, before their entry into Singapore.
Travellers must also comply with other requirements, such as not bringing in prohibited items and observing the "three-quarter tank" rule for departing Singapore-registered cars.