Shanmugam, Balakrishnan bid above 'guide rent' for Ridout Road state properties: SLA
The Singapore Land Authority says the rentals of No 26 and No 31 Ridout Road were "performed in full compliance with relevant" procedures.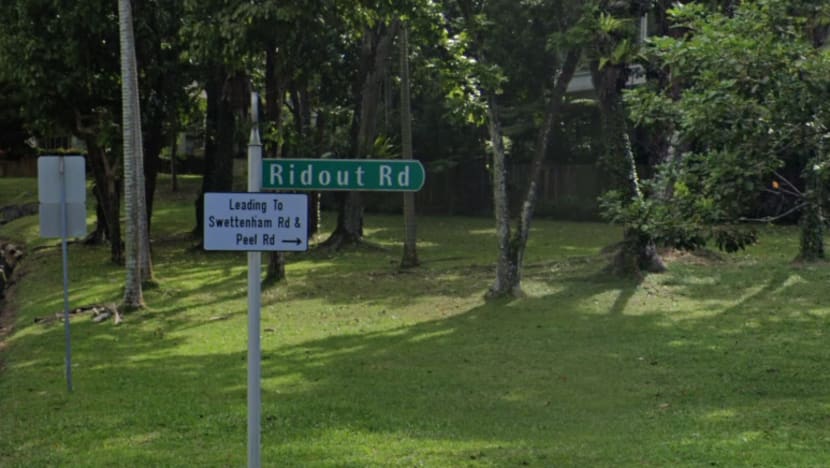 SINGAPORE: Singapore's Law and Home Affairs Minister K Shanmugam and Foreign Affairs Minister Vivian Balakrishnan bid above the "guide rent" for state properties along Ridout Road, said the Singapore Land Authority (SLA) on Friday (May 12).
In a statement, the statutory board confirmed that the properties at No 26 Ridout Road and No 31 Ridout Road - both colonial bungalows - were tenanted to Mr Shanmugam and Dr Balakrishnan respectively. It added that the rentals were "performed in full compliance with the relevant SLA procedures".
Ridout Road is off Holland Road and near the Dempsey Hill lifestyle and entertainment area.
The SLA statement was issued in response to a series of online articles published by opposition Reform Party's chief Kenneth Jeyaretnam since last Saturday, where he called on SLA to "shed some light" on the auction process for the properties and questioned if the ministers were "paying less than the fair market value".
Citing the prime location of the area and his assumed size of the properties, he said: "It is difficult to see how (Dr Balakrishnan or Mr Shanmugam) could afford to pay the market rent for such a pricey property." 
In its statement, SLA said that No 26 Ridout Road had been vacant for more than four years since December 2013 before it was tenanted to Mr Shanmugam in June 2018.
"Mr Shanmugam notified a senior Cabinet colleague that he was making a bid for the property," said SLA.
It also said that Mr Shanmugam was the only bidder and his offer, made through an agent, was higher than the guide rent - which was not disclosed to him. 
SLA said in response to CNA's queries that guide rental is "reserve rental based on market rates as determined by qualified valuers".
Huttons Asia's senior director for research Lee Sze Teck told CNA that guide rent can be thought of as a minimum rent.
"As SLA properties are tendered out under a bidding process, hence it is normal for bidders to place a higher bid to secure the property they want," he added.
SLA added that in June 2021, Mr Shanmugam renewed the tenancy for the property for another three years.
The property at 31 Ridout Road, meanwhile, had been vacant for more than six years since July 2013, before it was tenanted to Dr Balakrishnan. 
He put in a bid in November 2018 that was above the guide rent, which was also not disclosed to him.
SLA said Dr Balakrishnan was the highest bidder. His tenancy was granted with effect from October 2019, and renewed three years later. 
The authority did not indicate how much the two ministers were paying to rent the properties.
It said "more details on this issue" would be provided during the next parliamentary session in July.
SLA DATA ON RIDOUT PROPERTIES
According to SLA data, the property at 31 Ridout Road has a land area of 136,101 sq ft (12,664 sq m).
Information on the property at 26 Ridout Road could only be found within a lot that included 24 and 31 Ridout Road, with a total land area of 525,171 sq ft (48,790 sq m).
Rental transactions for SLA residential and commercial properties can be found on the State Property Information Online (SPIO) site.
However, the information, which includes bidding results containing the quantum of the winning bid for a particular property, dates back only six months. CNA understands that the six-month parameter has been the usual practice and is not new.
Past rental transactions for 26 and 31 Ridout Road were unavailable on SPIO.
Ridout Road is a part of Ridout Park, which is classed by the Urban Redevelopment Authority as one of 39 "Good Class Bungalow Areas" in Singapore.

Editor's note: The article has been updated to include additional information on the availability of public data on SLA rental transactions.