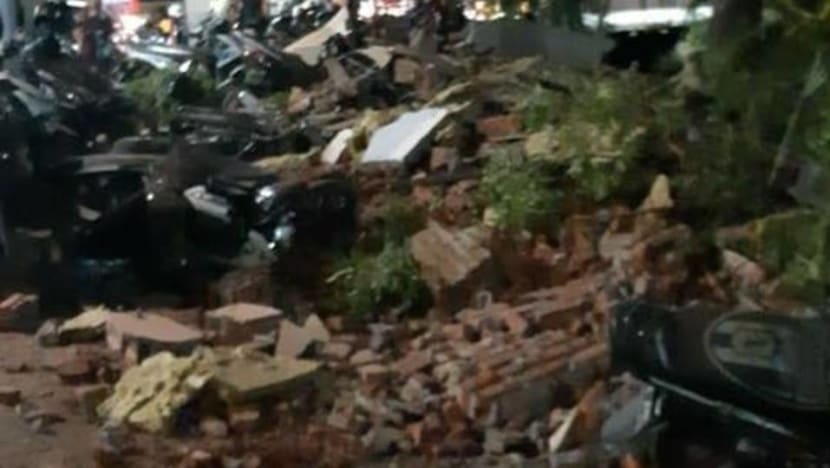 SINGAPORE: Law and Home Affairs Minister K Shanmugam was among a group of Singaporeans who felt the effects of the magnitude 6.9 earthquake that hit Lombok on Sunday (Aug 5) evening.
Mr Shanmugam, who is attending a security conference in Mataram, Lombok, said he and the Singapore delegation are safe.
"I was in my room, 10th floor, working on my laptop. Suddenly the room shook violently, walls cracked, it was quite impossible to stand up. Heard screams," said Mr Shanmugam in a Facebook post on Sunday evening. 

He added that he made his way down a staircase while the building was shaking, noting that the power had gone out, and that there were many cracks and fallen doors.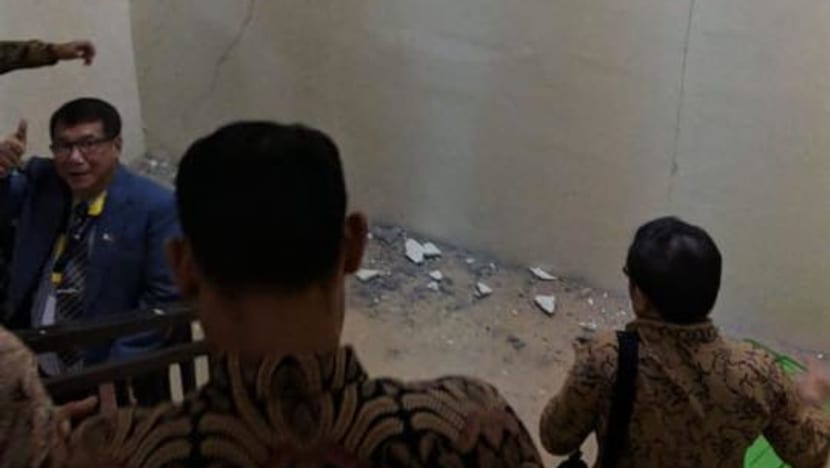 "Delegation thankfully safe though there I was told that there were casualties amongst other guests," he said.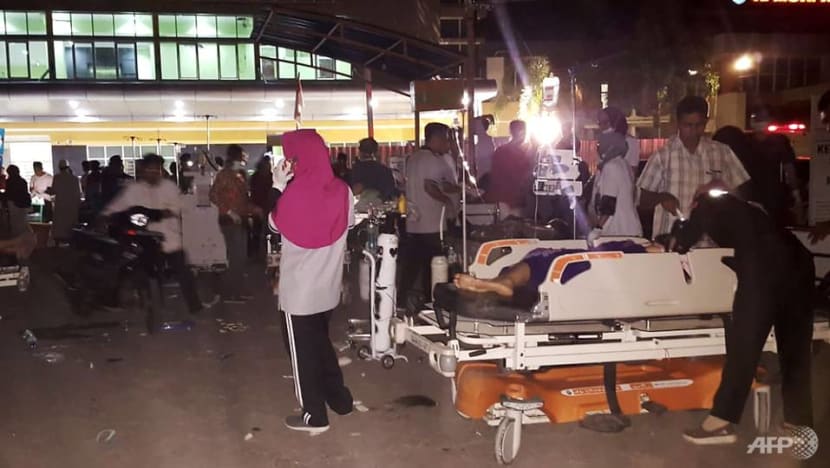 The US Geological Survey said initially the magnitude of the quake was 7.0, but later revised it to 6.9. 
The quake occurred at a depth of 15 km, the Indonesian Meteorological Agency said. It also prompted a tsunami warning, but this was later lifted.
Residents in Lombok's main city Mataram described a strong jolt that sent people scrambling out of buildings.
"Everyone immediately ran out of their homes, everyone is panicking," Iman, a local resident in Mataram, told AFP.

Mr Shanmugam urged Singaporeans affected by the earthquake to contact the Singapore Embassy in Jakarta.
"Hoping that there are no serious injuries and that everyone will be ok," he said.
The National Environment Agency (NEA) said in an advisory that there were no reports of tremors in Singapore.
"Regional Tsunami Warning Centres have forecast that a local tsunami may be generated near the epicentre, but Singapore is unlikely to be affected," said NEA.
This earthquake comes a week after a 6.4-magnitude earthquake struck the island, leaving at least 17 people dead and hundreds injured.
It triggered landslides that briefly trapped trekkers on popular mountain hiking routes.
Indonesia, one of the most disaster-prone nations on earth, straddles the so-called Pacific "Ring of Fire", where tectonic plates collide and many of the world's volcanic eruptions and earthquakes occur.
In 2004 a tsunami triggered by a magnitude 9.3 undersea earthquake off the coast of Sumatra in western Indonesia killed 220,000 people in countries around the Indian Ocean, including 168,000 in Indonesia.