SINGAPORE: A fire broke out at Shaw Centre on Monday (Nov 22) morning, prompting about 200 people to vacate the shopping centre near Orchard road. 
The Singapore Civil Defence Force (SCDF) said it was alerted to the incident 1 Scotts Road at about 10.15am.
"The fire involved an electrical circuit box in a unit on the second floor of the premises," said SCDF.
It added that the blaze was extinguished by a water sprinkler system and by firefighters using one water jet.
There were no reported injuries and about 200 people had "self-evacuated" from the premises prior to SCDF's arrival.
Photos of the scene showed several SCDF vehicles along Claymore Hill alongside about 10 firefighters. People were also seen waiting on the pavement next to the building. 
In response to CNA's queries, Les Amis Group said a fire broke out at its La Taperia restaurant.
"The situation is still under investigation and we are working closely with the SCDF team," said a company spokesperson.
"All our staff have been safely evacuated and there were no injuries."
The group also owns several other food and beverage outlets in the mall, including Bistro Du Vin, La Strada and Tarte by Cheryl Koh.
"For the safety of all guests and staff, all concepts at Shaw Centre will be temporarily closed today till the investigations have been fully conducted," said Les Amis Group.
La Taperia, Bistro Du Vin and La Strada announced on Facebook that their outlets would be closed on Monday due to "unforeseen circumstances".
On Instagram, Tarte announced that it has temporarily closed both its Shaw Centre and Raffles City outlets.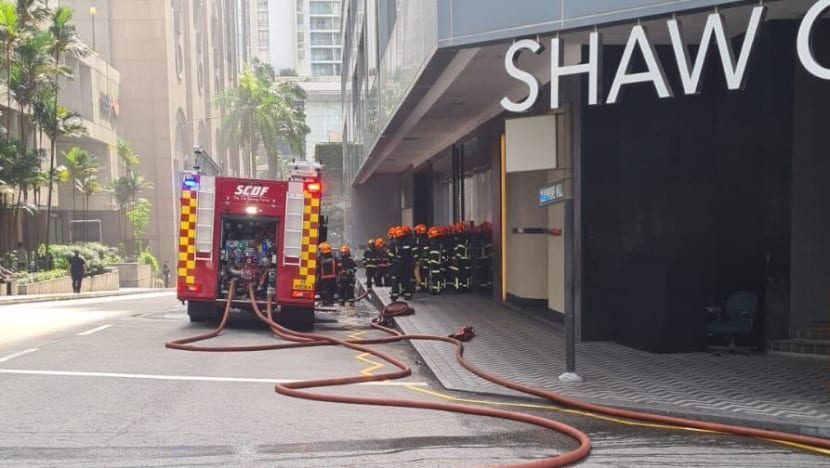 This story came from a reader tip-off. If you would like to send in information, photos or videos about something newsworthy, submit your news tips on CNA Eyewitness.