SIA, Scoot flights to use sustainable fuel made from cooking oil and animal fat from Q3 2022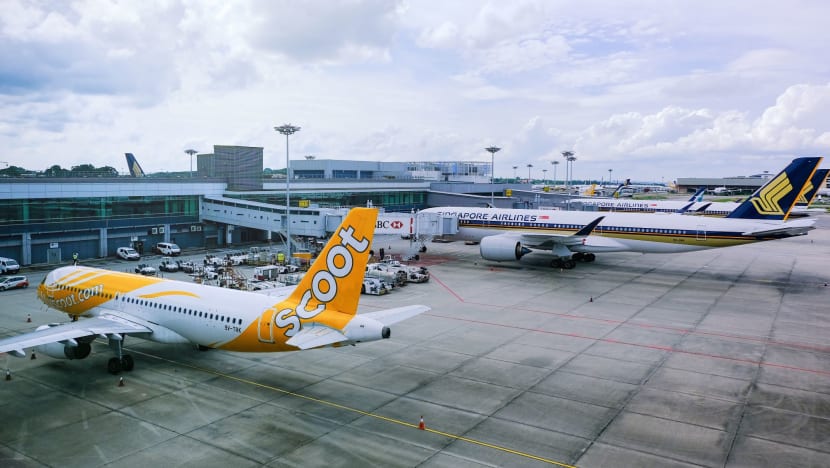 SINGAPORE: Singapore Airlines (SIA) and budget carrier Scoot will begin using sustainable aviation fuel from the third quarter of 2022, said the Civil Aviation Authority of Singapore (CAAS) on Friday (Feb 11).
The product comprises 1.25 million litres of fuel, produced from used cooking oil and waste animal fats supplied by oil refining company Neste. It will then be blended with refined jet fuel at ExxonMobil's facilities in Singapore.
The pilot programme will see SIA, with support from CAAS and Temasek, purchase the blended fuel from ExxonMobil.
The use of the sustainable aviation fuel over the one-year pilot is expected to reduce about 2,500 tonnes of carbon dioxide emissions.
This blended fuel will be delivered to Changi Airport via the airport's existing fuel hydrant system by end-July 2022. From the third quarter of 2022, all Singapore Airlines and Scoot flights will use this blended fuel. 
 
"Sustainability will be a key CAAS priority in the coming years as we revive air travel and rebuild the Singapore air hub," said director-general of CAAS Han Kok Juan.
Mr Han said that the pilot is an "important building block" in CAAS' effort to develop a sustainable air hub, and would operationally validate sustainable air fuel integration options in Singapore. 
He added that it would also provide insights on end-to-end cost components, potential pricing structures for cost recovery and support future policy considerations for sustainable air fuel deployment.
Welcoming the move towards sustainable aviation, Mr Federick Teo, Temasek's managing director for sustainable solutions, said the pilot marks an important step in the company's commitment to "operationalise solutions to decarbonise hard-to-abate sectors like aviation".
Ms Lee Wen Fen, senior vice president of corporate planning at SIA, noted that such fuels are a key decarbonisation lever and a "critical pathway" for the group's commitment to achieve net zero carbon emissions by 2050.