Singapore's daily COVID-19 cases likely to hit 1,000 soon: Ong Ye Kung
The number of serious cases remains low for now due to Singapore's vaccination programme, says the Health Ministry.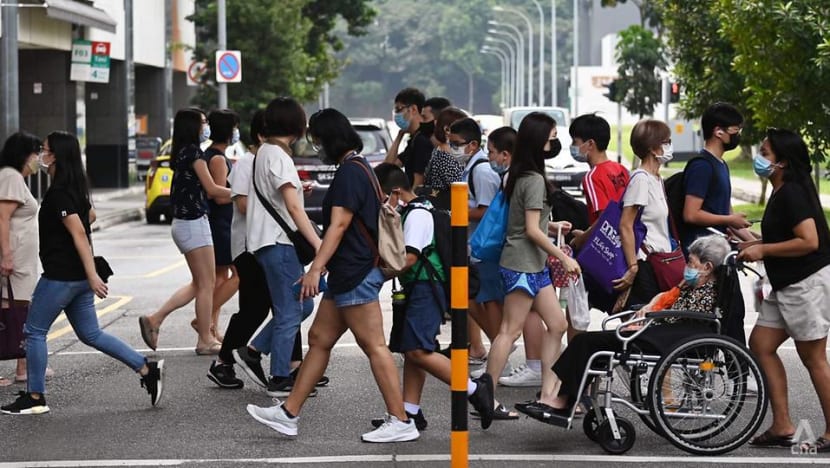 SINGAPORE: Singapore should be prepared to see its daily COVID-19 cases hit 1,000 soon, said Health Minister Ong Ye Kung on Friday (Sep 17), as numbers have doubled every week. 
"This is day 26 of the current wave. Daily cases, as we have expected, have been doubling about every week from 100 to 200, to 400, from 400 to 800, and it is now in its fourth doubling cycle," he told reporters. 
"I think let's be prepared to likely cross the 1,000-mark soon. It is not unexpected, it's typical behaviour of a transmission wave that typically peaks between four and up to eight weeks, or 30, 40, sometimes 50 days." 
Every country that has decided to live with the virus will have to undergo a "major wave of transmission", he said, adding: "This is almost like a rite of passage, before humans and the virus achieve a new equilibrium and things stabilise."
However, Singapore's wave of infection is "different" from what other countries have experienced, said Mr Ong, noting its high vaccination rate.
"Others have unfortunately encountered such waves very early in the pandemic, incurring many casualties. For us, we are going through this only after we have fully vaccinated about 80 per cent of our population," he said.
SERIOUS CASES REMAIN LOW: MOH
The average number of COVID-19 cases in Singapore increased from 146 cases per day two weeks ago to 682 cases per day in the past week, said the Ministry of Health (MOH) in a separate press release. 
However, the number of serious cases remains low for now, it added. 
As of Sep 16, there were 77 cases that needed oxygen support. Twelve were in critical condition in the intensive care unit, representing 0.1 per cent of total infections over the last 28 days, said MOH. 
"This has largely been brought about by the vaccination programme, which has covered 82 per cent of our residents to date. The occurrences of severe illnesses are not even, concentrating mostly on older and unvaccinated infected individuals," it added.
"Nevertheless, we are still early in this new wave of transmission and must continue to stay vigilant."
Singapore's vaccination rate has prevented many cases of severe illness, said Mr Ong. 
"Because at this kind of infection rate, if we had not been vaccinated, our hospitals would have been overwhelmed already," he added.
"But because we vaccinated everybody before we start opening up, we are able to sustain and be able to ride the wave so far."
The Health Minister stressed, however, that vaccination alone will not allow Singapore to live with COVID-19, noting other factors like treatment, mask-wearing and testing regimes. 
"Combine all these, then there's a possibility, and I believe we can live with COVID-19 as an almost endemic disease. Take away any portion, any part, any component and I think we can't be successful," he said.
"From here on, we have to start adjusting our social activities, especially those who are senior in age or have chronic illnesses. Start adjusting, start to practice the NPIs (non-pharmaceutical interventions), start to get testing going, then I think we can co-exist with the virus."