80-year-old woman dies from COVID-19 complications; 75 new locally transmitted cases in Singapore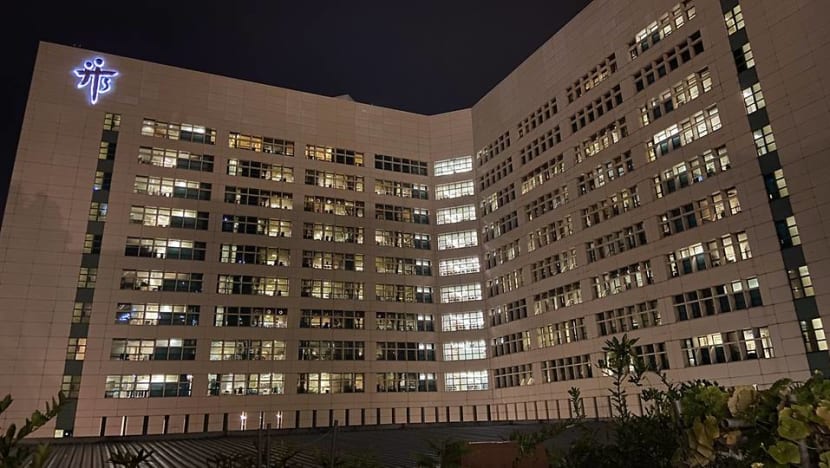 SINGAPORE: An 80-year-old woman died on Saturday (Aug 7) from complications due to COVID-19, the fifth death from the coronavirus since Aug 1 in Singapore.
The Singaporean woman developed symptoms on Jul 21 and was admitted to Tan Tock Seng Hospital on Jul 23 after testing positive for COVID-19, according to the Ministry of Health's (MOH) update on Saturday.
"She had not been vaccinated against COVID-19, and had a history of diabetes, hypertension and atrial fibrillation," said the ministry.
In total, 42 people have died from COVID-19 in Singapore.
75 NEW LOCAL CASES
The country reported 75 new locally transmitted COVID-19 infections as of noon on Saturday, including 16 infections with no links to previous cases.
Fifty infections were linked to previous cases and had been placed on quarantine. Another nine linked infections were detected through surveillance testing.
Among the new cases, three are above the age of 70 who are unvaccinated or partially vaccinated, and at risk of serious illness, said the MOH.
There were also six imported cases who were placed on stay-home notice or isolated upon arrival. Two infections were detected upon arrival in Singapore, and four developed the illness during the stay-home notice or isolation period.
In total, Singapore reported 81 new COVID-19 cases on Saturday.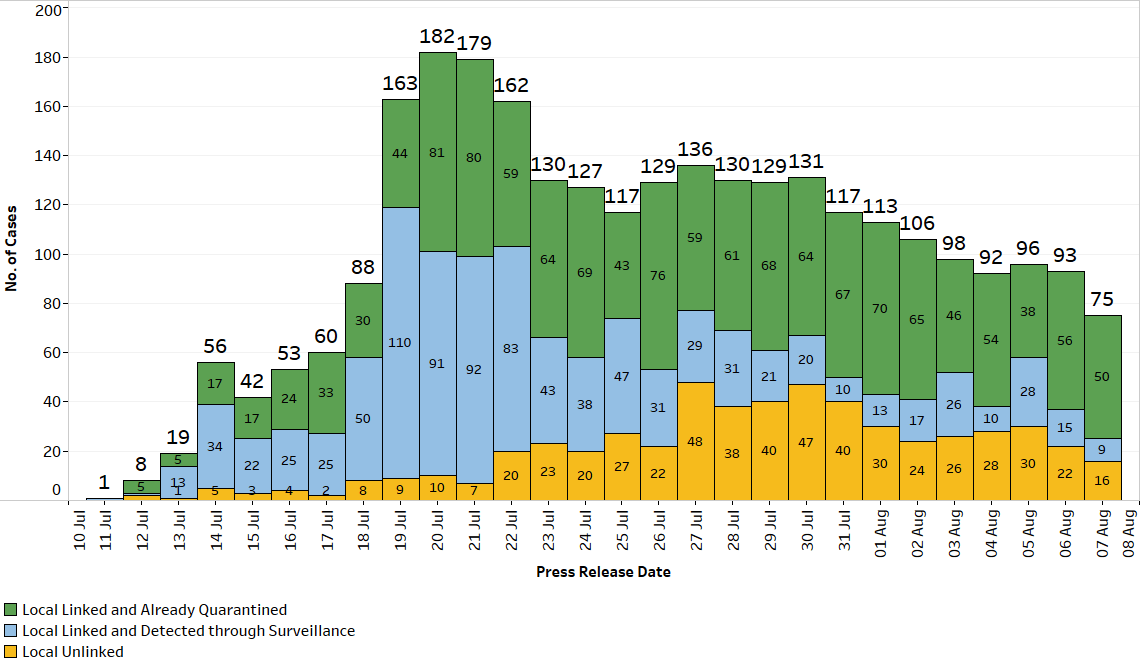 TWO NEW CLUSTERS
Two new COVID-19 clusters were identified, including one linked to Sin Ming 23 Coffee Shop with five cases.
MOH did not provide information about the remaining new cluster reported on Friday.
Nine more cases were linked to the Jurong Fishery Port/Hong Lim Market and Food Centre cluster, bringing it to 1,143 cases in total. It remains the largest active cluster in Singapore.
There were 128 active COVID-19 clusters in Singapore as of Friday.
FOUR IN CRITICAL CONDITION
Most of the 529 cases warded in hospital were well and under observation, said MOH.
There were 38 cases of serious illness requiring oxygen supplementation, and four were in critical condition in the intensive care unit (ICU).
Of these 42 cases, five were fully vaccinated. Among them, four required oxygen supplementation, while one needed ICU care due to underlying medical conditions.
Thirty-three people above the age of 60, of whom 29 were unvaccinated or partially vaccinated, have fallen very ill.
"There is continuing evidence that vaccination helps to prevent serious disease when one gets infected," said MOH.
Over the last 28 days, 89 local cases required oxygen supplementation, were admitted to the ICU or died. Of this number, 55 were unvaccinated, 26 were partially vaccinated and eight were fully vaccinated.
As of Friday, 68 per cent of Singapore's population has completed their full vaccination regimen or received two doses of vaccines under the national vaccination programme. About 79 per cent have received at least one dose.
In addition, 129,787 doses of Sinovac vaccines have been administered as of Friday, covering 81,555 people.
VACCINATION-DIFFERENTIATED MEASURES
Singapore will ease COVID-19 restrictions in two steps from Aug 10 and Aug 19 if the situation remains stable, following a mid-point review of Phase 2 (Heightened Alert) measures, MOH announced on Friday.
Dining-in at F&B outlets will resume from Aug 10, only for fully vaccinated people in groups of up to five. Both vaccinated and unvaccinated people can dine in at hawker centres and coffee shops, but in group sizes of up to two.
The group size for social gatherings will also be increased to five from Aug 10, as will the cap for distinct visitors to households. However, people who are unvaccinated are strongly encouraged to remain in groups of no more than two.
By National Day on Aug 9, around 70 per cent of the population is expected to have completed both doses of a COVID-19 vaccine.
This would make Singapore one of the most highly vaccinated countries in the world, putting the country in a "strong position" to start its transition to a "COVID-19 resilient nation", said Health Minister Ong Ye Kung on Friday.
As of Saturday, Singapore has reported a total of 65,686 COVID-19 cases and 41 deaths.