commentary Singapore
Commentary: Singapore, don't let this World Cup lesson go to waste
The Croatian adventure - and that of all the other underdogs in Russia - can help us learn and change something about our sporting culture, Channel NewsAsia's Justin Ong reckons.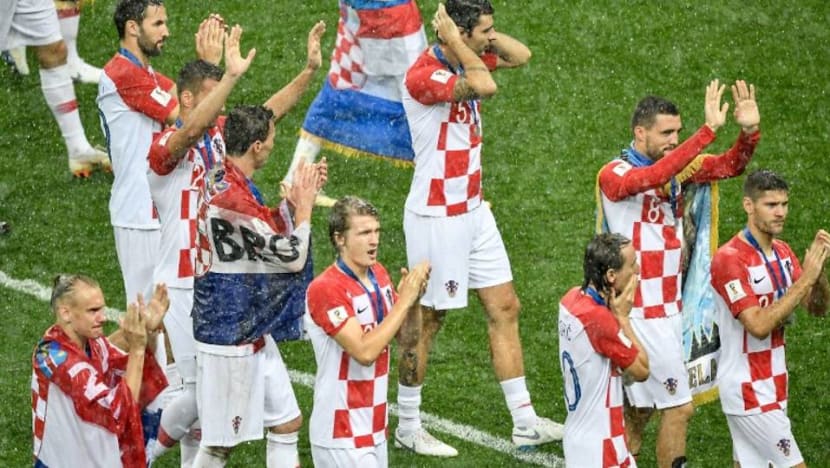 SINGAPORE: The dream was nearly complete, the quest for the greatest World Cup result of all time nearly accomplished. In a tournament ruled by underdogs, a pup of a country - not yet 27 years old - hoofed, hared and hustled to the very last, only to fall short against a supremely gifted French outfit.
Even then Croatia refused to stay down, as has been their story for the last five weeks in Russia, and what a narrative it was. Back home their small and declining population continue to suffer the effects of economic and political uncertainty, with a football federation awash in corruption scandals that have directly impacted players - including one now recognised as the best at the World Cup, Luka Modric.
Like many of his teammates, the captain was made a refugee during the Balkan War, after rebels torched his house and executed his relatives. But Modric and his cohorts flourished partially because of such challenges, not in spite of them. And at the World Cup, their indefatigable nature came to the fore in group matches I had the fortune of witnessing in person, through three straight gruelling knockout games which stretched into extra time, and all the way to the final itself.
Here their legs burned and chests hurt but having known worse pain, they pushed and pressed to keep their dream alive, far past the limits of their abilities, until one goal behind became two became three became the end of the line.
Croatia did not learn to do this from an elaborate blueprint presented on animated powerpoint slides. They did not practise this on stylishly-pruned grounds of a fancy million-dollar facility. This was as basic a football - and sporting - principle as it gets: Team work, hard work, pure and simple, pays off.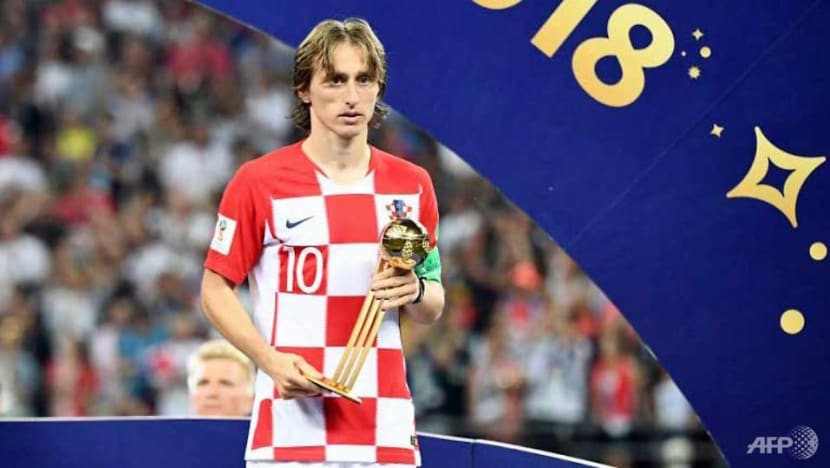 HEY SINGAPORE, DO YOU EVEN DO SPORTS?
It would appear this message has not been lost on Singaporean fans, both hardcore and casual. Throughout the competition, Croatia's gutsy displays have won online hearts in the thousands, and at a public viewing party for the final I overheard plenty of keywords like "determined" and "fighting spirit" every time a checkered red-and-white shirt threw himself at the ball.
All of which has made me wonder: Why can't we convert this consumption, this awareness into advancing Singapore's football and sporting culture?

Hold up first - do we have one? Let's bring it back to our de facto national sport. Parents who want their kids to make a career out of football - few and far between. Void deck and street soccer court culture - fast disappearing, if not disappeared. Youth academies - forced to relocate after residential complaints about noise. 
Oh, and there's that national team stuck in a loop of damnation.
All this, while Singaporeans sit glued to their couches, devouring football in the EPL and other European football divisions every weekend, and the World Cup every four years.

High-quality, first-rate sporting spectacle taking place not halfway across the world, but on a screen in front of you: Is this not how all athletes - from weekend warriors to professionals to greats - are influenced and inspired, too?
I'm no footballer, but football is how I started. Arsenal vs Man Utd on the telly, with the imperious Patrick Vieira - Vicks patch and all - storming from box to box, just running and going at it hard, just doing whatever it takes to propel his side to victory, just like the Croats of today.
Watching him, I wanted to kick about with the other kids downstairs, so I started jogging to improve my stamina, got hooked on endurance sport, joined kayak racing as a CCA, then rode the endorphin wave into the national squad for dragon boat and later, rowing.
This is, in essence, about loving sport, a journey that can start in a living room and be nudged along by supportive parents, PE teachers and the like. Because in the absence of a dedicated sports ministry and the rapid dissolving of local sports media, the onus is truly on us, the people, to kickstart a genuine sporting culture.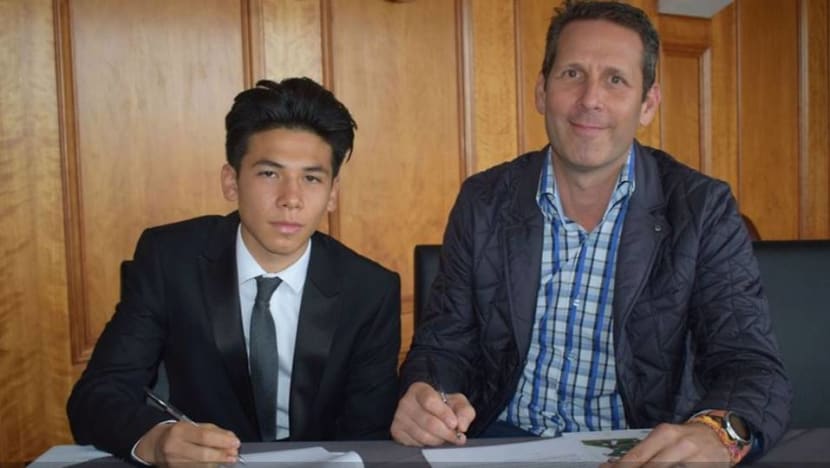 How we respond to the news of the day matters, too. Take the unfolding Ben Davis saga: Enough with the finger-pointing and blame-laying, there are only so many instances where online outcry brought actual change.
The best response, I feel, is to take real action - get out there and kick a ball, get your kids to kick a ball, and don't stop until Singapore has a critical mass of footballers doing well enough to warrant a change of deferment criteria.
It will take time but we are young, not even as young as a certain World Cup finalist, and the years can be used to slowly wean mindsets to embrace a more conducive attitude and ambition when it comes to sport.
Take one argument on the Davis situation which I came across on Twitter. It lost me from the get-go using phrases such as "not a guarantee" and "return on investment", but regained my attention with the claim that Davis' chances of playing in the EPL are "romantically dreamy".
I'm sorry but football, and sport, is all about dreaming - and the keeping on of dreaming. Just ask Croatia.