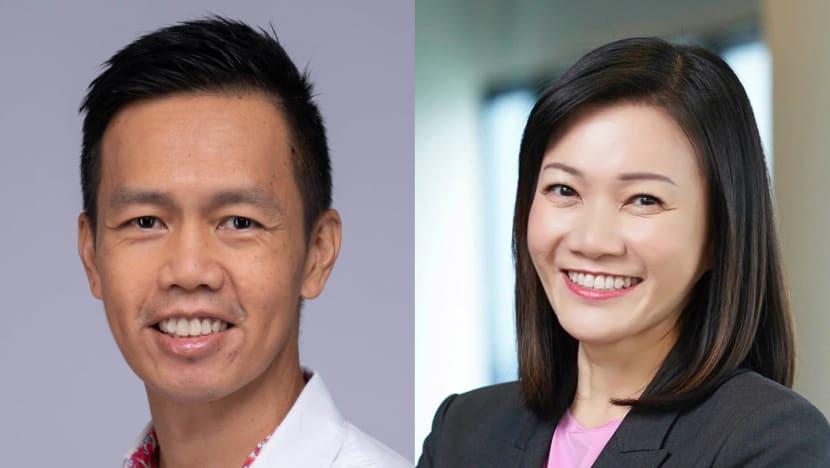 SINGAPORE: There will be a new chief executive at the Singapore Tourism Board (STB) next month.
Mr Keith Tan, the chief executive of STB since October 2018, will be succeeded by Ms Melissa Ow, executive vice president for customer experience, marketing & investment facilitation group at the Economic Development Board (EDB). 
The Ministry of Trade and Industry (MTI) made the announcement in a press release on Wednesday (May 3), with Ms Ow's appointment taking effect from Jun 1, 2023.
Ms Ow, who was seconded to EDB from STB in June 2020, played "a key role in transforming the organisation's B2B (business-to-business) sales and marketing model".
Prior to her stint at EDB, she held several positions in STB with the last position as Deputy Chief Executive, where she helped put Singapore on the world map for hosting premier events and attracting major tourism investments. 
In that role, Ms Ow headed STB's Experience Development Group and the Corporate Group, ensuring Singapore put out a strong line-up of tourism products from dining to precinct development.
She also oversaw STB's corporate functions such as legal, procurement, finance and human resources. 
SUPPORTED THE FIGHT AGAINST COVID-19
Paying tribute to the outgoing Mr Tan, MTI said that under his leadership, he led STB in developing, marketing and promoting Singapore as a vibrant destination for quality business and leisure travellers. 
"He grew the Meetings, Incentives, Conferences and Exhibitions (MICE) industry, positioning it as an enabler of Singapore's role as a key global-Asia hub and a valuable source of business opportunities for Singapore companies". 
MTI also lauded his efforts to champion sustainability and wellness as key strategies for Singapore tourism, alongside strengthening the digital and data capabilities of STB and the tourism sector. 
"These efforts culminated in the inaugural Singapore Wellness Festival in 2022 and Singapore becoming the first country to be certified as a sustainable destination based on the Global Sustainable Tourism Council's Destination Criteria in 2023." 
When international borders were closed during the COVID-19 pandemic, greatly impacting visitor arrivals, Mr Tan "guided the tourism sector to support the fight against COVID-19", with hotels, cruise lines and MICE venues serving as facilities for recovery and care. 
He also spearheaded efforts to safely reopen Singapore's tourism sector from late 2021, leading to the full reopening of tourist facilties and infrastructure last year.
Mr Gabriel Lim, Permanent Secretary (Policy) for MTI, said: "Keith and Melissa have demonstrated strong leadership and made invaluable contributions. Keith played a pivotal role in shaping Singapore's tourism landscape and we thank him for his many contributions to the industry."
"Melissa is no stranger to Singapore's tourism scene. With her immense experience and strategic thinking, I am confident that she will steer STB to scale new heights."