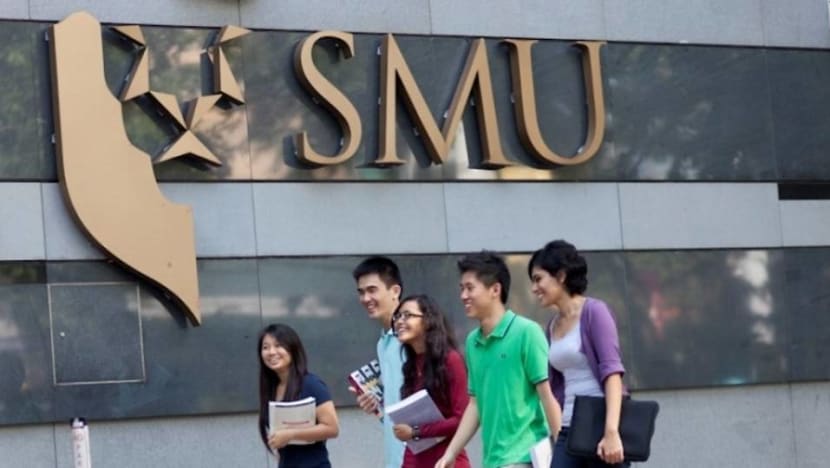 SINGAPORE: From January next year, undergraduates at the Singapore Management University (SMU) will be able to take specialised modules in healthcare management to work toward a second major in Health Economics and Management.
The programme is designed to train a new generation of healthcare administrators to be ready for the industry when they graduate.
"At this moment, very often when we recruit new healthcare administrators, they may not be from the industry. 
"So … they need to go through a training process. We need to let them be on the ground training again and go through all the various attachments," said Mr Tan Jack Thian, group chief operating officer of SingHealth, at the signing on Tuesday (Aug 14).
"With this programme, we're hopefully looking at nurturing a group of ready healthcare administrators so that once we've recruited them they can just come in and immediately assume the job and take it and run with it."
Mr Tan added that such administrators will be particularly crucial in the next few years as more hospitals, polyclinics and nursing homes are set to open.
Jointly designed by SMU and SingHealth, the curriculum will cover trends that are of increasing importance in the healthcare sector, including modules on supply chain, data analytics and medical sociology.
Some courses will also be co-taught by C-suite level SingHealth faculty.
Students will also have the option to do a 10-week or six-month internship programme at SingHealth's healthcare institutions.
The 10-week internship programme will begin from May to June next year, while the six-month programme will be available in 2020.
Senior Minister of State for Health Dr Amy Khor, who witnessed the signing on Tuesday, said hospital administrators are critical in ensuring patients have a smooth and holistic experience when receiving care.
"Being key partners to clinical professionals, administrators are in a unique position to identify outcomes that matter to patients, collaborate with professionals to pioneer new care models, and manage enterprise risks in innovation," said Dr Khor. 
The programme will be open to all first- and second-year students at the university.