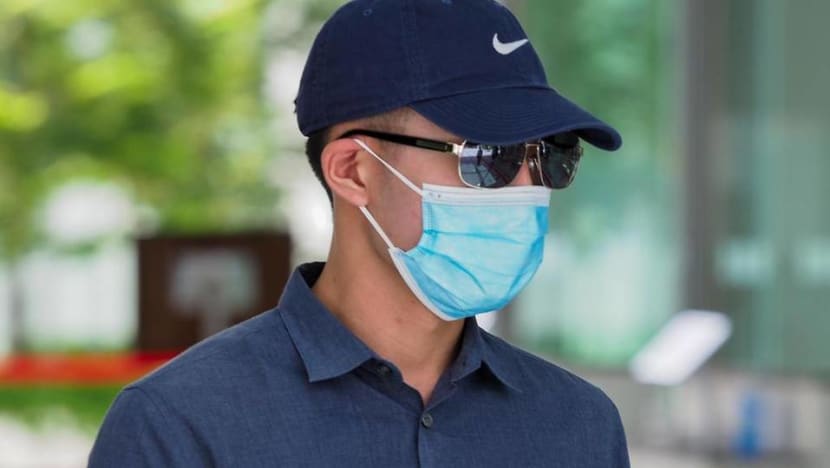 SINGAPORE: A Singapore Management University (SMU) student accused of molesting a woman during an overnight study session was found guilty of the offence on Tuesday (Aug 31).
Lee Yan Ru, 24, had faced one charge of using criminal force to rub his private parts on her chest in a study room at SMU on Jan 8, 2019.
During the trial, Lee had repeatedly insisted the victim had consented to his acts throughout the night. 
The woman, now aged 22, cannot be named to protect her identity.
He had previously said in court that he had met the woman via Instagram and arranged to meet her at a cafe. 
She then accepted his invitation to meet at SMU to study through the night, meeting at about 1am on Jan 8.
Lee had testified that she had consented to various acts that night, such as his touching her breast, hugging her and trying to kiss her.
At about 6am, after they had both taken a nap at different parts of the study room, Lee woke up and knelt over the woman.
He then touched her breast to wake her up before exposing himself and rubbing himself against her chest.
While Lee admitted to this, he had said he did not intend to outrage the woman's modesty and that she had consented to the act. 
In passing her verdict, District Judge Sharmila Sripathy-Shanaz said Lee's testimony in court contradicted his account in a police statement.
This included a claim that he had repeatedly groped her breasts during a smoke break, which was missing from the statement. She also noted that this appeared to be the only instance when the victim did not complain about Lee's advances. 
The judge rejected the assertion by the accused that the victim had consented to the offence in question.  
Lee's own account that the woman had repeatedly rejected his advances betrayed his knowledge that she had not consented to any of the acts, the judge said.  
She added that she was "satisfied that the complainant was a truthful witness". 
While the defence had argued that the victim had not left at any point during the night despite Lee's advances, District Judge Sharmila rejected this, saying there is no "typical reaction" to sexual assault. 
The "antediluvian notion" that victims must behave in a certain way should be rejected, she said. 
While it may have been unwise for her not to leave earlier, this did not detract from her "unambiguous rejection" of Lee's advances, she added.  
Objective facts showed that the woman was in a disoriented state and in no position to consent when she found Lee atop her almost like he was performing sexual intercourse, the judge said.
Lee, who is out on bail of S$20,000, will appear in court again on Oct 18 for mitigation and sentencing. 
He faces a jail term of up to two years, fine, caning, or any combination of these penalties.