'Snap' work-from-home revised to apply to companies with at least 3 COVID-19 cases, duration shortened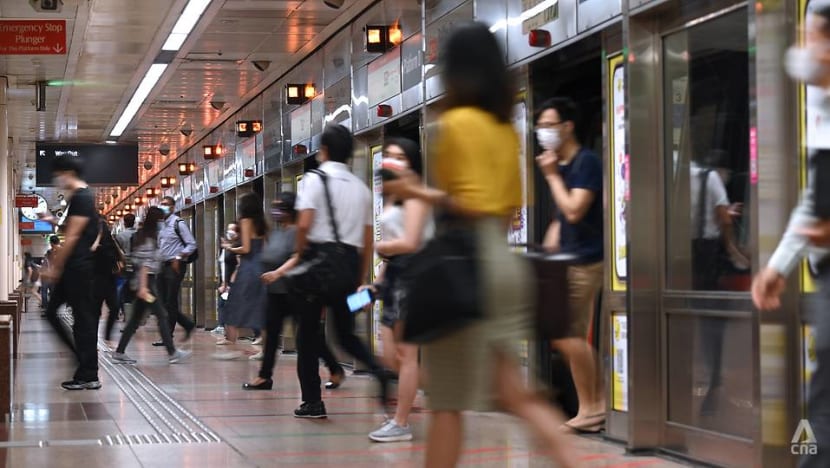 SINGAPORE: The Ministry of Manpower on Monday (Sep 20) revised guidelines on implementing a "snap" work-from-home regime if COVID-19 cases are detected at the workplace.
The measures, announced earlier this month, have been changed to "mitigate potential disruptions to businesses", the ministry said in a news release.
From Wednesday, employers must put in place a snap work-from-home regime if there are three or more COVID-19 cases working at the same premises or branch within a period of seven consecutive days, as this "may be indicative of workplace transmission", said MOM.
Under current rules, just one positive case would be enough for the arrangement to kick in.
The duration of the work-from-home period will also be shortened from 14 to 10 days, starting the day after the date of the latest COVID-positive test result of the third employee.
"This is in line with the quarantine period reduction for close contacts of COVID-positive cases" previously announced by the Ministry of Health, MOM added.
Affected workers – including on-site contractors and vendors – who have been placed on snap work-from-home arrangements will be able to return to the office for ad-hoc reasons if they test negative for COVID-19 via an Antigen Rapid Test (ART).
"The test must be completed before they return, and not be more than 24 hours before the end of their ad-hoc return to the workplace," the ministry said.
It also urged both employers and employees to exercise social responsibility to self-isolate if they are known to be close contacts of anyone who tested positive for COVID-19.
All affected employees are encouraged to monitor their health and administer ART self-swabs at least twice a week during the 10-day period, as well as before they return to the workplace, MOM said.
Employers should vacate and cordon off sections where confirmed cases had worked, as well as activate deep cleaning of the affected premises.
They should also review and ensure that adequate safe management measures remain in place. This includes ensuring that no more than 50 per cent of employees who are able to work from home are at the workplace at a time, no social gatherings at the workplace and observing a safe distance of at least 1m.