Social gambling among family, friends at home legalised from Aug 1 as new laws take effect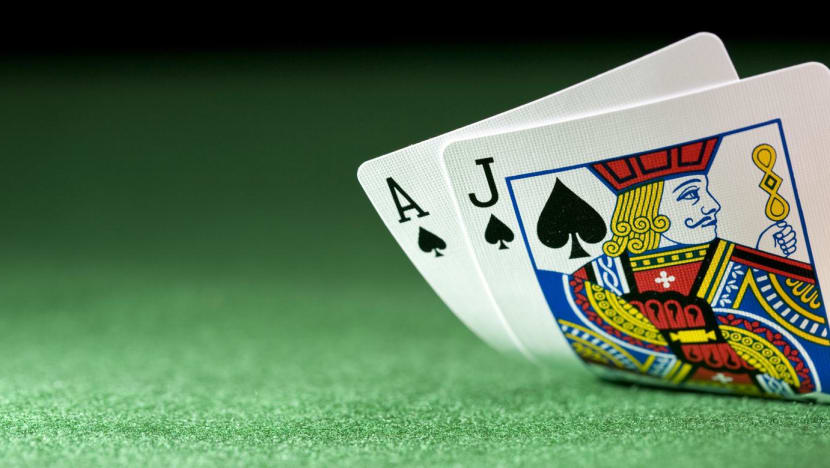 SINGAPORE: Social gambling among family and friends in homes has been legalised under new laws that took effect on Monday (Aug 1).
Although it was not illegal, social gambling was not clearly defined under previous laws.
Under the new Gambling Control Act, definitions are set out for social gambling. Among them, the activity has to take place in an individual's home and cannot be conducted in the course of any business or for the private gain of any person not participating in the gambling.
"This allowance for social gambling in homes will not be extended to online platforms, given the practical difficulties in establishing the relationship of individuals in the online context, whether an online gambling activity is really social gambling among family and friends," said the Ministry of Home Affairs (MHA) in a press release on Sunday.
The police will take enforcement action against those who exploit this to conduct illegal gambling activities, the ministry added.
THREE-TIER PENALTY STRUCTURE
The changes took effect after Bills were passed in Parliament in March.
The Gambling Control Act also outlines tougher penalties for unlawful gambling, mainly to deter criminal syndicates, MHA said. 
Proxy gambling in casinos and gaming machine rooms has been criminalised.
The harshest penalties will be imposed on operators, as their culpability is highest, followed by agents and then punters.
MHA said this will apply to all illegal gambling offences, whether they take place online or in person. 
SOCIAL SAFEGUARDS
The minimum age for gambling remains 21 years old, except for gambling at Singapore Pools' physical outlets where the minimum legal age is 18.
"It will be a criminal offence under the Gambling Control Act for underaged individuals to gamble, regardless of whether with licensed or unlawful operators, and for underaged individuals to enter gambling areas, except where entry checks are not required, such as at Singapore Pools' physical outlets," said MHA. 
"These outlets are open areas with easy access and underaged individuals may unknowingly enter without the intention to gamble."
It is also an offence for excluded individuals to enter and gamble at gaming machine rooms and on Singapore Pools' online gambling platform. 
NEW GAMBLING REGULATOR SET UP 
A new regulatory authority was also established on Monday, when the Gambling Regulatory Authority of Singapore Act took effect. 
That Bill was also passed in Parliament in March. 
The new Gambling Regulatory Authority (GRA) will take over the Casino Regulatory Authority and be granted more powers to regulate the entire gambling landscape in Singapore. 
"This allows the Government to more effectively stay ahead of technological and gambling trends, respond more adequately to emerging gambling products, and take a more holistic and coherent approach to gambling policies," said the Home Affairs Ministry. 
Under the new laws, private establishments must be licenced to provide gambling services like betting and lottery and gaming machine rooms. 
The GRA will ensure that these establishments are "fit and proper" to offer such services, said MHA. 
Class licences for lower-risk gambling products, such as business promotion lucky draws, will also be introduced. 
MHA said that while those offering "lower-risk gambling products" do not need to be licenced by the regulator, they must meet the requirements of the licence before offering the product.