Some hawker stall patrons to get up to S$3 off their meals on Fridays through DBS PayLah! app
SINGAPORE: If you patronise hawker stalls using the DBS PayLah! mobile application, you will soon be able to get S$3 off your meals every Friday over the next year or so.
This move by DBS - which runs from Feb 10 to Jan 19, 2024 - comes as inflation continues to drive up food prices, said DBS in a press statement on Wednesday (Feb 1).
The subsidy is available for the first 100,000 DBS PayLah! users who go to any of the 11,600 hawker stalls across the island that have adopted the SGQR digital payment solution. These stalls include those in hawker centres, coffee shops and JTC industrial canteens.
According to data from the Department of Statistics, food prices rose for the 10th consecutive price last December, with hawker food inflation hitting a 14-year high of 8.1 per cent from a year ago.
Core inflation also remained unchanged at 5.1 per cent year-on-year last December.
DBS Singapore country head Shee Tse Koon said that by subsidising five million hawker meals, the bank is supporting the livelihoods of hawkers "who are an integral part of our daily lives".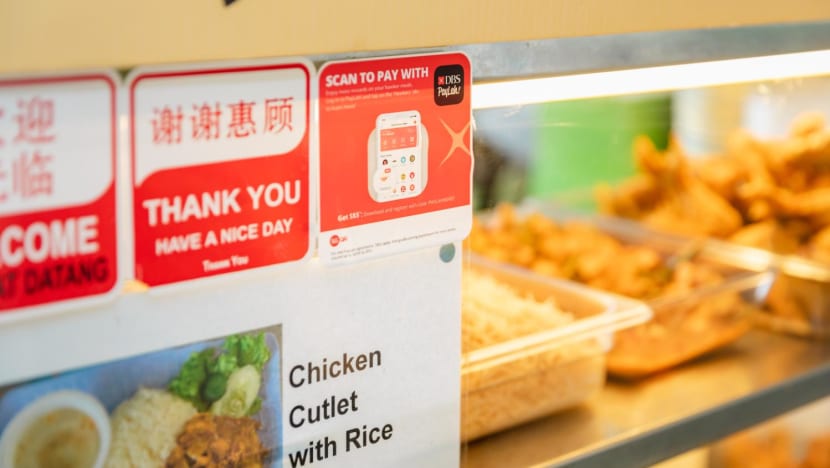 Mr Shee added: "With persistent inflation and rising cost of living, we understand the concerns among Singaporeans and residents that their money is not going as far as before.
"So we want to do what we can to provide some relief to those looking to better manage their everyday expenses."
However, he noted that there are members of the public who either do not know or are not confident in making digital payments at hawker centres.
Mr Shee said that DBS is working with government agencies and grassroots organisations to help these people through workshops.
Minister in the Prime Minister's Office and Second Minister for Finance and National Development Indranee Rajah, who was at Tiong Bahru Market on Wednesday for the launch of DBS' initiative, said: "We do know that digitalisation will be part of everyday life and we don't want our seniors to be left behind."
Since June 2020 when the Government first launched the Hawkers Go Digital Programme, the number of SGQR transactions at participating stalls has grown, DBS added in its statement.