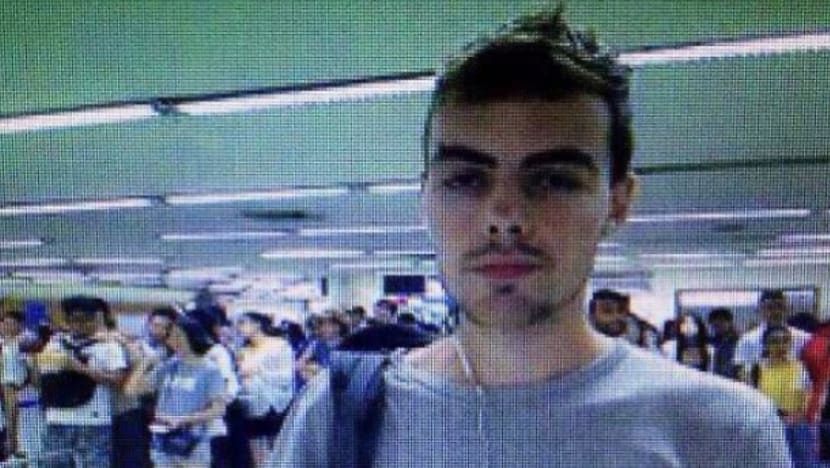 LONDON/SINGAPORE: A UK judge on Wednesday (Aug 29) ruled that Canadian citizen David Roach, the suspect in the 2016 Standard Chartered bank robbery, can be extradited to Singapore.
The judge dismissed Roach's challenge against extradition to Singapore which revolved around human rights, according to Channel NewsAsia correspondent Olly Barrett.
The case now goes to the UK Secretary of State for a final decision, which is due within two months.
"The UK court delivered its decision today at the extradition hearing in respect of David James Roach, the suspect in the Standard Chartered Bank robbery," said Singapore's Ministry of Home Affairs and the Attorney-General's Chambers in a joint statement. 
"The court has decided that the requirements for Singapore's extradition request under UK law have been met, and therefore sent the case to the Secretary of State for his decision on whether Roach is to be extradited to Singapore.

"The Singapore authorities are working closely with the UK authorities on the next steps in this matter."
The robbery suspect on Wednesday appeared at Westminster Magistrates Court in London to hear its decision on his extradition case.
Earlier in February, Singapore authorities had agreed to a request by the UK not to cane Roach if he is found guilty, as part of extradition proceedings.
Roach, 28, allegedly stole S$30,000 from a Standard Chartered bank branch in Holland Village in July 2016.

He fled to Thailand where he was jailed for 14 months for failing to declare the large sum of money. Singapore had asked Thai authorities to send Roach to Singapore to face charges but they decided to deport him to Canada.
Roach was on the way to Canada when he was detained at London's Heathrow Airport by officers from the Metropolitan Police Extradition Unit on Jan 11.
Singapore is seeking his extradition on one count of robbery and one count of money laundering.

Editor's note: An earlier version of this story said the UK Secretary of State will make a decision on David Roach's extradition within one month. This has been corrected to two months. We apologise for the error.