Man sues Tan Tock Seng Hospital, doctors over mother's death after cardiac arrest
The son of a 74-year-old woman who died after a cardiac arrest in Tan Tock Seng Hospital has sued the hospital and three of its doctors for S$800,000.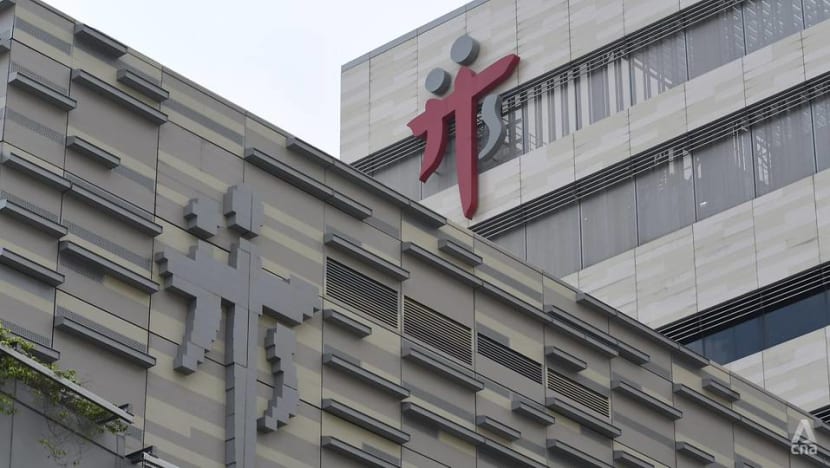 SINGAPORE: The son of a 74-year-old woman who died after a cardiac arrest in Tan Tock Seng Hospital (TTSH) has sued the hospital and three of its doctors for S$800,000.
The High Court trial that started on Monday (Aug 15) will look into whether medical negligence contributed to the death of Mdm Tan Yaw Lan.
Her son, the plaintiff Mr Chia Soo Kiang, 47, is represented by Mr Clarence Lun and Mr Cheston Ow of Fervent Chambers.
His case is that the defendants' negligent misdiagnosis and medical treatment caused Mdm Tan to suffer a serious cardiac arrest on Apr 23, 2018.
Mdm Tan collapsed after being showered by a nursing intern that day, and fell into a coma. Her condition deteriorated and she died of ischaemic heart disease and pneumonia on May 13, 2018.
Aside from TTSH, Dr Dorai Raj D Appadorai - the on-call consultant when Mdm Tan was admitted - and Dr Lee Wei Sheng and Dr Ranjana Acharya - who reviewed Mdm Tan the morning after she was admitted - are also being sued.
The hospital and its doctors are represented by a team of lawyers from Dentons Rodyk & Davidson led by Ms Mar Seow Hwei. Their case is that Mdm Tan was cared for and advised appropriately at all times.
Mr Chia, a public servant, was the first to take the stand on Monday. He gave evidence on his mother's prior medical condition and her subsequent collapse and death.
TREATMENT PLAN WITHHELD HEART MEDICATIONS
Mdm Tan's past medical conditions included diabetes, hypertension, heart failure, ischaemic heart disease, chronic kidney disease and anaemia, according to a history taken in April 2018.
She developed a fever, cough and lethargy and was admitted to TTSH on Apr 20, 2018.
A doctor diagnosed her with sepsis complicated by type two myocardial infarction and clotting impairment, anaemia and acute chronic kidney disease.
She was placed on a treatment plan that withheld her primary heart medications of aspirin, losartan and furosemide.
The lawsuit alleged that Dr Dorai failed to advise and obtain Mdm Tan's informed consent before approving the withdrawal of her primary heart medications, which elevated her risk of suffering a cardiac arrest.
The "least" Dr Dorai could have done was to inform Mdm Tan's family of the intended treatment plan, but this was not done, said the plaintiff.
The plaintiff also accused Dr Dorai of failing to treat her heart condition appropriately by ordering or allowing the withdrawal of aspirin, a blood thinner, from her medications.
According to the defendants, the aspirin was withheld as it could increase Mdm Tan's risk of bleeding when she suffered from anaemia, while losartan and furosemide were withheld as they could worsen the injury to her kidneys.
As part of the treatment, Mdm Tan was also put on antibiotics and a type of subcutaneous soluble insulin that could be administered in response to her blood glucose level, replacing her usual oral insulin Mixtard, according to the defendants' documents.
The morning after her admission, house officer Dr Lee reviewed Mdm Tan during his ward rounds. She appeared alert and comfortable in bed, according to the defendants.
Dr Lee continued the treatment plan that withheld her primary heart medications and oral insulin, according to the defendants' documents. Dr Ranjana, an internal medicine specialist who examined Mdm Tan later that morning, also agreed with this clinical decision.
The plaintiff claimed that Dr Lee failed to appropriately treat Mdm Tan's diabetes by withdrawing her Mixtard insulin, putting her at risk of complications or infection.
"As a result of (Dr Dorai and Dr Lee's) breaches, there was a total failure to prevent the deceased's heart attack despite the various obvious risk factors," said the plaintiff.
NOT REFERRED TO CARDIOLOGIST
On Apr 21, 2018, Dr Ranjana also held off Dr Lee's planned referral of Mdm Tan to the cardiology department as she felt it was "not clinically indicated", said the defendants.
The plaintiff claimed that Dr Ranjana breached her duty of care to Mdm Tan by failing to refer her to the appropriate heart specialists.
Mdm Tan was wrongly diagnosed with type two myocardial infarction, said the plaintiff, and the cancellation of her referral to a cardiologist deprived her of detection and life-saving treatment for her heart condition.
The plaintiff also took issue with the medical team's decision not to refer Mdm Tan to the intensive care unit or high dependency ward.
The defendants argued that she did not meet the indicators for admission, and that such resources should be used judiciously.
SHOWERED PATIENT AGAINST FAMILY'S WISHES
Mdm Tan remained in hospital over the next two days. On Apr 23, 2018, her vital signs were stable and she was "alert, comfortable, cheerful and non-toxic looking", the defendants said.
Sometime that morning, Mdm Tan asked a nursing intern to help her shower. Following this, Mdm Tan became unresponsive to verbal commands and started gasping for air in the toilet. 
She was wheeled and transferred to her bed, where cardiopulmonary resuscitation (CPR) was given at 9.34am. She fell into a coma, and died almost three weeks later.
The plaintiff alleged that the defendants were negligent in allowing the nursing intern, a medically untrained person, to handle Mdm Tan in an unsupervised and closed-door environment.
He also argued that TTSH disregarded instructions from his sister Ms Chia Soo Huey, who "expressly informed" the nurses that her mother was not to be showered as she was prone to fainting.
Instead, a dry shower using a wet cloth should be used to wipe Mdm Tan down.
The plaintiff further alleged that there was a "prolonged downtime" of six to nine minutes after Mdm Tan collapsed in the toilet as a result of the nursing intern being allowed to handle her.
"During this delay in the deceased's resuscitation, there was no pulmonary circulation in the deceased," he said. This caused her to suffer low oxygen levels and irreversible brain damage.
The defendants contended that there was no delay in resuscitation efforts, and that it was appropriate to wheel her to her bed instead of commencing CPR in the wet toilet.
The lawsuit claimed damages on the basis that Mdm Tan's death was "entirely preventable".
The plaintiff will lead evidence from six witnesses to make their client's case, while the defendants are expected to call 24 witnesses.
The trial continues before Justice Choo Han Teck on Tuesday.