Court of Appeal dismisses eleventh-hour application of cannabis trafficker on death row
Singaporean Tangaraju Suppiah's case has drawn support from British billionaire Richard Branson, ahead of his scheduled hanging on Apr 26.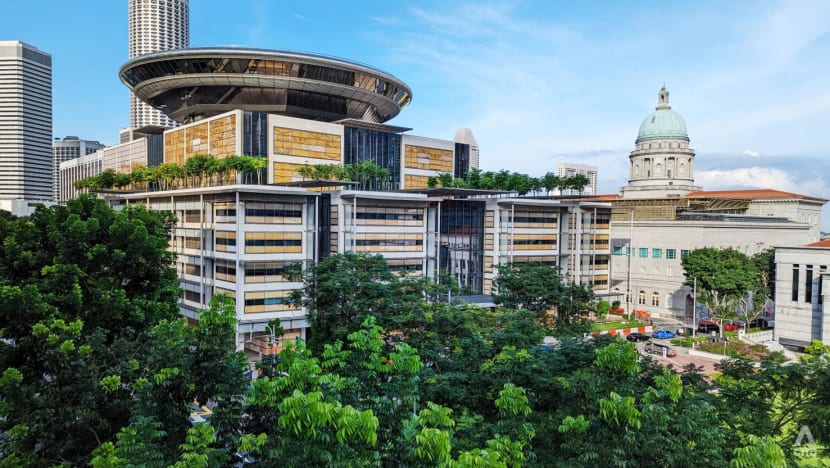 SINGAPORE: The Court of Appeal on Tuesday (Apr 25) dismissed an application by a cannabis trafficker to have his case reviewed, a day before the death row convict was set to be hanged.
Justice of the Court of Appeal Steven Chong dismissed Tangaraju Suppiah's bid for a review application to be made, and for his execution to be stayed.
The 46-year-old Singaporean has drawn support from British billionaire Richard Branson who claimed that his conviction did not meet standards and that "Singapore may be about to kill an innocent man".
The Ministry of Home Affairs said in response that Mr Branson's comments showed "disrespect" for Singapore's judges and criminal justice system.
In a 15-page judgment, Justice Chong explained that Tangaraju had failed to show a legitimate basis for the court to review his case. 
"There is also no basis for the court to exercise its inherent power to reopen a concluded criminal appeal," he said. "This application is therefore dismissed without being set down for hearing."
Tangaraju was convicted in October 2018 by a High Court judge of a capital charge of abetting an accomplice by conspiring to traffic cannabis.
This was by delivering about 1kg of cannabis to himself, an offence under the Misuse of Drugs Act. Tangaraju was sentenced to death after failing to fulfil any of the criteria that would free him from death row.
He later appealed against his conviction and sentence, but it was dismissed in August 2019, with the court agreeing that Tangaraju had conspired to traffic in cannabis, and that he had used a phone to communicate with his accomplice, Mogan Valo.
Tangaraju filed a criminal motion in November 2022 for permission to apply to review the concluded appeal. The court dismissed this as well in February 2023.
In his latest bid, Tangaraju, who was self-represented, argued that the prosecution had failed to prove beyond a reasonable doubt that he and Mogan had an agreement to traffic the specific quantity of 1017.9g of cannabis.
However, Justice Chong said it was never Tangaraju's case at trial that the agreement with Mogan was to traffic an amount that was below the threshold amount for capital punishment, or any lesser quantity.
"It thus appears that the applicant is essentially seeking to advance an entirely new argument," said Justice Chong.
He added that the agreement to traffic the quantity found in Mogan's possession was proven beyond a reasonable doubt, in any event.
Justice Chong agreed with the prosecution that this new argument was premised on "false assertions". Mogan had testified that he had collected cannabis from another person and had been instructed to deliver the drugs to Tangaraju.
He testified that he knew the "two rectangular-shaped blocks wrapped in white packaging" were cannabis upon his own inspection, and the drugs were subsequently analysed and found to contain 1017.9g of cannabis.
Justice Chong found that there was no legitimate basis for the court to exercise its power of review.
"The new arguments which the applicant has advanced at the eleventh hour, without more, do not warrant the court's exercise of its inherent power to reopen a concluded criminal appeal," he said.
In response to CNA's queries, the Singapore Prison Service said in a statement on Wednesday morning that Tangaraju "had his capital sentence carried out today at Changi Prison Complex".
The Central Narcotics Bureau said in a statement on Apr 22 that Tangaraju's petition to President Halimah Yacob for clemency was unsuccessful. 
CNB said that capital punishment is used only for "the most serious crimes", such as the trafficking of significant quantities of drugs which cause very serious harm, not just to individual drug abusers but also to their families and society at large.
"Capital punishment is part of Singapore's comprehensive harm prevention strategy which targets both drug demand and supply," said CNB.