Three people arrested after a fight near Paya Lebar Road
In a video circulating on social media, a woman can be seen bleeding in the face after the fight.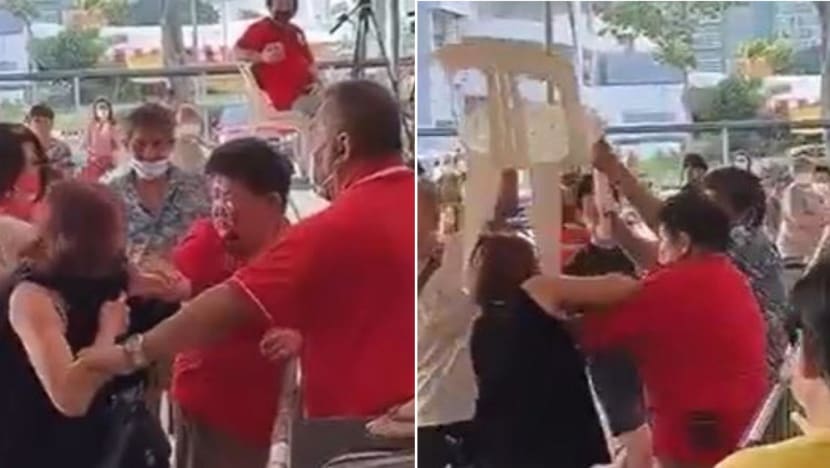 SINGAPORE: Three people were arrested on Wednesday (Aug 10) for fighting along Arumugam Road, which is next to Paya Lebar Road. 
In response to queries by CNA, the police said that they were alerted to the incident at about 6pm on Wednesday.
In a video circulating on social media, a woman in a red top is seen throwing a chair at another woman, prompting her to grab a chair to hit back at the woman in red.
Another man then joins in, also hitting the woman in red with a chair. 
As the two women struggle with each other, the man lands several punches at the woman in red, leaving her bleeding in the face.
The fight ends after some people in the crowd manage to break it up. 
Police said a 69-year-old man, and two women aged 65 and 71, were arrested.
The 71-year-old woman was taken to the hospital. Police said investigations are ongoing.