Collective efforts of people in Singapore formed 'strongest defence' in fight against COVID-19: Ng Eng Hen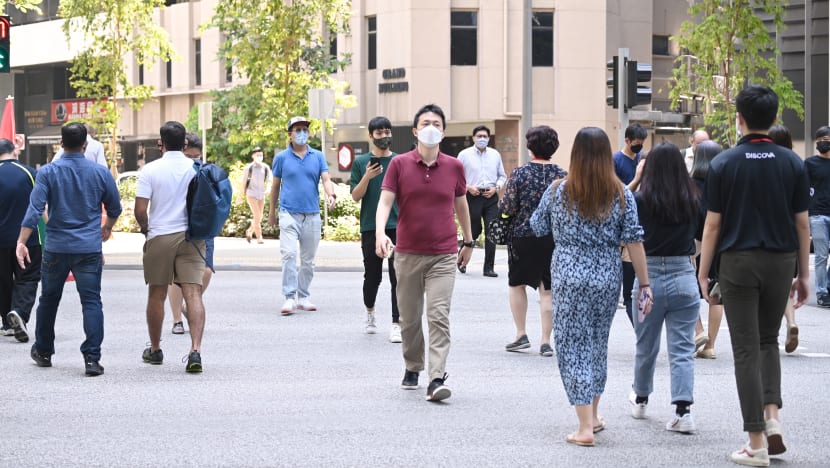 SINGAPORE: The collective efforts of people in Singapore formed the strongest defence against COVID-19 which cannot be easily broken, said Minister for Defence Ng Eng Hen.
In his Total Defence Day message on Monday (Feb 14), Dr Ng said that the country has "one of the lowest death rates globally" because people in the country played their part against the coronavirus. 
"Our economy has been kept intact and even expanded for some sectors. Our healthcare system is not broken and our people remain united. We continue to have law and order, peace and progress for Singapore," he added. 
"This is the power of Total Defence in facing any threat."
This year marks the 80th anniversary of Singapore's fall to the Japanese; 2022 also marks 55 years since the start of National Service. 
NS is the "strongest" commitment to military defence, one of the key pillars of Total Defence as well as the backbone of the Singapore Armed Forces (SAF) to defend against any potential aggressor, said Dr Ng.
"But Total Defence requires every Singaporean to do his or her part, if we are to overcome the enemy," he added.
TOTAL DEFENCE AGAINST COVID-19
Singapore has been putting up Total Defence against an "enemy that threatened death and destruction" for the past two years, the Defence Minister said, referring to the COVID-19 pandemic. 
"Dealing with COVID-19 caused many social restrictions, disrupted our lives and is stressful," Dr Ng said, adding that a strong psychological defence is necessary to maintain mental health as well as compliance to safety measures.
"I am glad that Singaporeans stepped up to support each other to keep morale high in solidarity." 
With global supply chains under pressure amid the COVID-19 pandemic, economic agencies in Singapore "rallied" to keep supply lines open especially for essential commodities, said Dr Ng.
"As a result of their foresight and efforts we did not suffer a shortage of these items, nor of vaccines or test kits," he added. Economic defence was at play, Dr Ng said, adding that businesses are doing even better when compared to their pre-pandemic volumes.
As for Singapore's civil defence, citizens exercised responsibility to reduce infections by wearing masks or minimising contact with others. "In this regard, our safe distance ambassadors are like civil defence commanders," Dr Ng said. 
He added that SAF troops and the police played a role in helping with contact tracing, and Singapore Civil Defence Force ambulances were kept busy transporting COVID-19 patients when infections peaked.
In his message, Dr Ng also noted examples of social defence, with individuals and groups reaching out to help others, producing multi-language and dialect clips to assist foreign workers and the elderly. 
"Many acts of kindness were showered on our frontline workers, including meals and gifts to keep them going," he said. 
Dr Ng also said that digital defence was "necessary against false information on vaccinations and the spread of unfounded malicious rumours", adding that people also spoke out against misleading articles and fake news. 
Digital defence was added to Singapore's Total Defence framework in 2019, to signal the importance of strengthening cybersecurity and ensuring that the country stands ready to respond to threats in the digital domain.