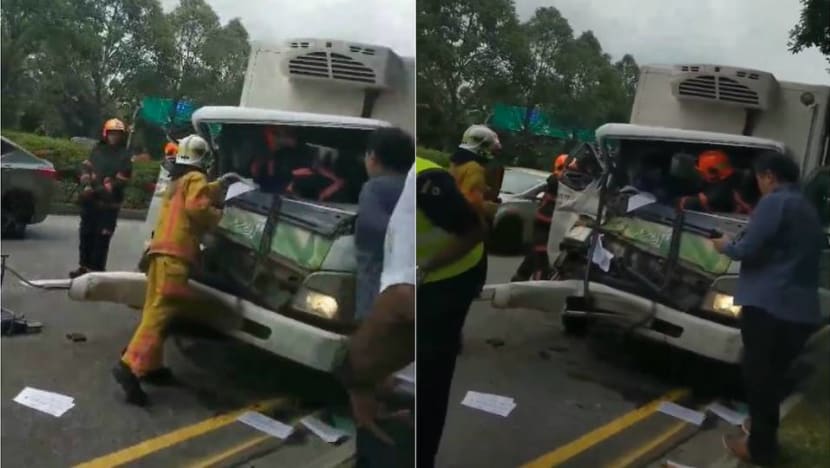 SINGAPORE: A 34-year-old lorry driver was rescued by the Singapore Civil Defence Force (SCDF) on Tuesday (Aug 28) after being trapped in his vehicle following an accident involving the lorry and a trailer.
The accident took place at the junction of Tuas Avenue 8 and Jalan Ahmad Ibrahim at about 2.30pm, SCDF said.
A video circulating online showed a white lorry by the side of the road with the lorry cabin badly damaged. 
Channel NewsAsia understands that both vehicles were travelling on the same lane when the lorry hit the trailer from behind. 
SCDF personnel were seen attempting to dislodge the smashed door on the driver's side of the lorry in the video.
The lorry driver was trapped and had to be rescued by the SCDF using hydraulic tools.
A passenger in the lorry, a 25-year-old man, suffered minor injuries.

Both men suffered leg injuries and were taken to the National University Hospital.

Police investigations are ongoing.