Muslim nurses 'relieved' to get to wear tudung with uniform, private hospitals to follow suit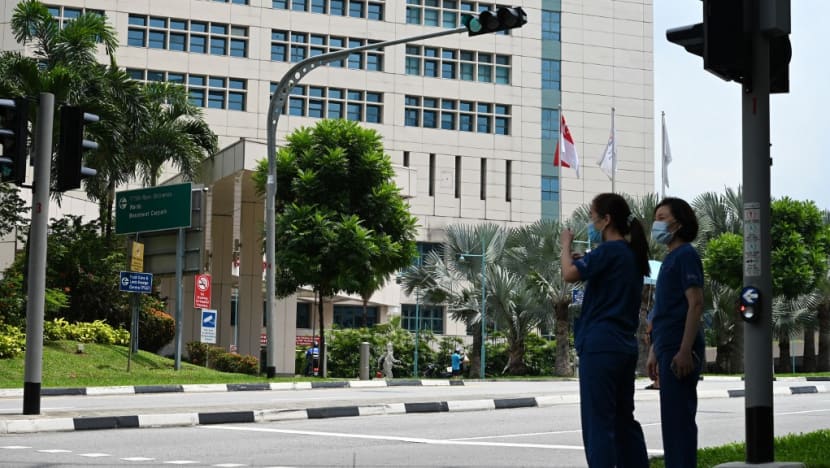 SINGAPORE: Muslim nurses that CNA spoke to have welcomed the news that nurses in the public healthcare sector will be allowed to wear a tudung with their uniforms if they want to from November. 
The announcement was made by Prime Minister Lee Hsien Loong during his National Day Rally speech on Sunday (Aug 29). 
"I am very relieved, very happy when I heard the news. It's been very long since we've asked for this. There was a sense of relief. I was even tearing up, got a bit emotional," shared a nurse who only wanted to be known as Wati.
The 36-year-old Malay-Muslim has been a nurse at Singapore General Hospital for 16 years. She said she wasn't expecting the news, as she had "kind of lost hope" that she would be allowed to wear a tudung at work. 
Wati currently dons the tudung on her way to work, removes it on the job, then puts it on again for the journey home. 
"There's a reason why the tudung is so important to the Muslim community. Wearing the tudung is part of a spiritual journey to God. When we work as a nurse, it's our job to heal others. (Being able to wear the tudung) aligns what we believe in with (our job of) helping people," she told CNA. 
"It's something in our hearts, and finally we're able to practise it, to be part of the community." 
Similarly, 33-year-old nurse Aishah Sulaiman was "very happy to hear" the news.
"It's not a (hindrance) for me to carry out my duties now, but (being able to wear a tudung) would make the to-and-fro journey more convenient," said Ms Aishah, who works at a public hospital. 
Ms Aishah said she believes most Muslim nurses in Singapore have been waiting to hear the news, especially "when we can see that healthcare workers in other countries have been able to wear the tudung". 
"This news is significant to me because I'm a practising Muslim. I wish I can wear my tudung (on the job) since it's compulsory to me as a Muslim woman." 
PRIVATE HOSPITALS FOLLOW SUIT 
Private hospitals and healthcare providers that CNA spoke to said they will follow the changes implemented in the public healthcare sector. 
"As the nation's largest private healthcare provider, we will take the lead in allowing our female Muslim nurses and healthcare workers in the private sector to wear the tudung as an add-on to their uniforms," said Mrs Josephine Ong, director of nursing at IHH Healthcare Singapore. 
IHH Healthcare's hospitals include Mount Elizabeth (Orchard and Novena), Parkway East and Gleneagles. 
"The announcement was very welcome news among our female Muslim staff across IHH Healthcare Singapore's hospitals, Parkway Shenton, laboratories and radiology centres. They are excited to be allowed to wear the Muslim headdress at work from November onwards, and are grateful for the policy change," said Mrs Ong. 
At Thomson Medical Centre (TMC), the company will communicate the policy changes to their nurses through daily roll-calls, ad-hoc briefings and official circulars, a company spokesperson told CNA. 
"We support the new policy for all nurses who wish to wear the hijab going forward. To foster an inclusive working environment amongst our diverse nursing workforce, we will engage both Muslim and non-Muslim staff for feedback to address any potential queries that may arise out of the change in policy," said Ms Siti Hosier, director of nursing at Thomson Medical Pte Ltd. 
"We will continue to adhere to guidelines stipulated by the authorities to ensure that operational safety is not compromised and approved colours for the hijab are aligned with TMC's nursing uniform."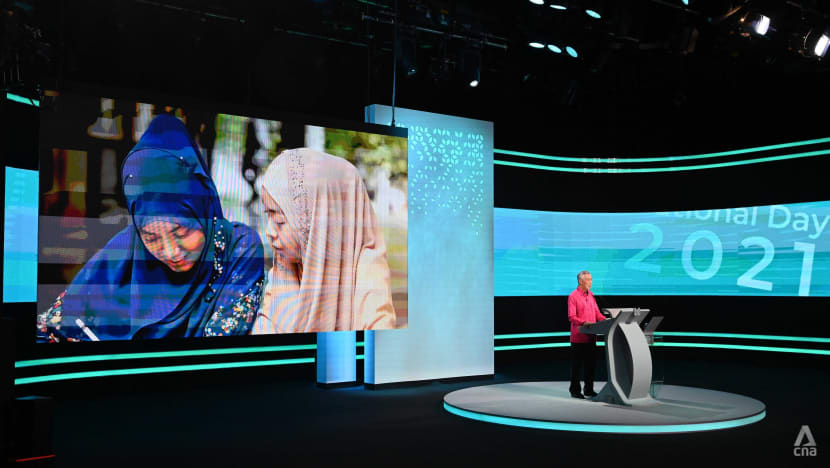 The tudung is now commonly worn in most settings "without restriction", including in public spaces, workplaces and in Parliament, said Mr Lee in his televised speech. 
But he explained that in some places where uniforms are required, the Government has not allowed them to be worn. This applies to uniforms in school, the Singapore Armed Forces (SAF) and Home Team, and in public hospitals. And the status quo must be maintained for the uniformed services, he said.
"They are impartial and secular arms of the State, they wield armed force, and they enforce the laws of Singapore. They must always be seen to be doing so without fear or favour. Therefore, everyone wears the same uniform," Mr Lee said. 
He told Muslim leaders in 2014 that the policy in the healthcare sector "was not set in stone", and that the Government would monitor the situation.