Man charged with stealing 112 laptops from National Cancer Centre Singapore
Another man will also be charged with the same crime on Friday.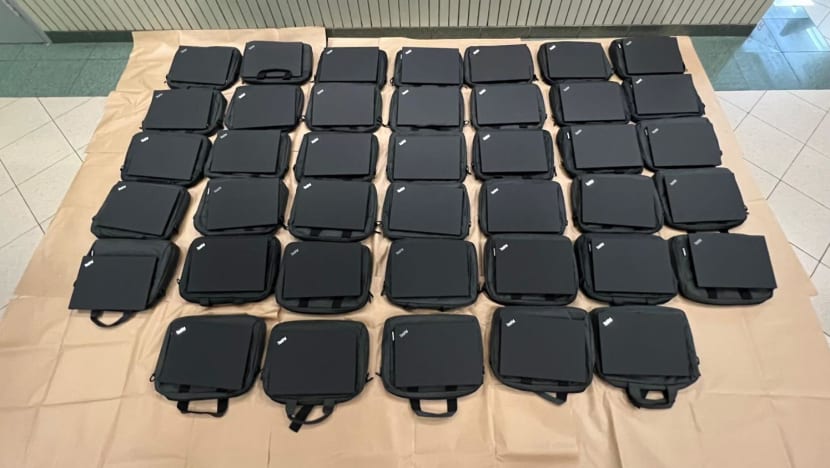 SINGAPORE: One of two men suspected of stealing more than a hundred laptops from the National Cancer Centre Singapore (NCCS) was charged in court on Thursday (Mar 30) with housebreaking and theft. 
Mohamed Shahrizal Shaik Mohamed, 30, and another suspect, Muhammad Fairuz Jasni, who will be charged on Friday, were arrested earlier in the week, the police said on Wednesday.
According to the charge sheet, both men broke into NCCS on Saturday between 1.42pm and 5.13pm and stole 112 Lenovo ThinkPad T14 laptops. The laptops were valued at S$1,088 (US$819) each, with a total value of S$112,856.
The suspects, aged 30 and 37, were arrested on Monday and Tuesday.
The police also recovered 40 laptops and S$16,000 in cash.
If found guilty, the men face up to 10 years in jail and a fine.