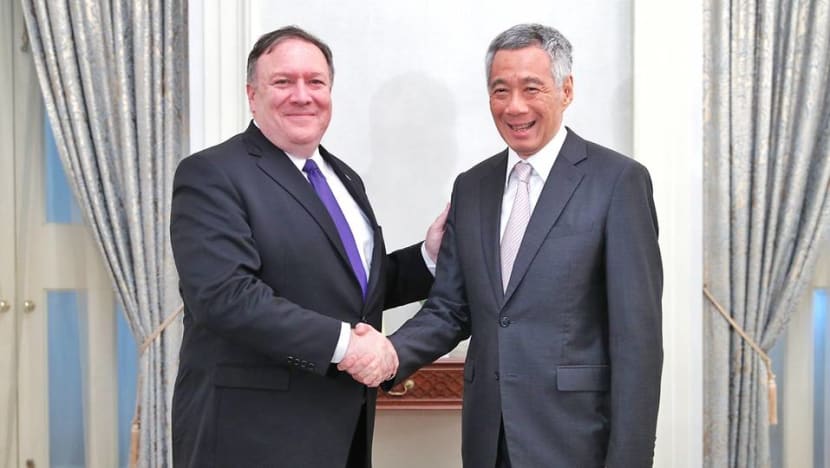 SINGAPORE: The United States and Singapore have reaffirmed the "excellent" state of their bilateral relationship, in a meeting between US Secretary of State Mike Pompeo and Prime Minister Lee Hsien Loong on Friday (Aug 3). 
Mr Pompeo, who is in Singapore for the ASEAN Foreign Ministers' Meeting and related meetings, called on Mr Lee at the Istana. 
"Secretary Pompeo expressed the US' strong support for Singapore's chairmanship of ASEAN, and exchanged views on regional and global developments with Prime Minister Lee," said Singapore's Ministry of Foreign Affaits (MFA) in a press statement. 
On his part, Mr Lee welcomed the US' continued engagement of ASEAN and the Asia-Pacific region.
On Saturday, Mr Pompeo and Singapore Foreign Affairs Minister Vivian Balakrishnan will sign a Memorandum of Understanding renewing the Singapore-US Third Country Training Programme, which provides technical assistance and capacity building to ASEAN member states and Timor-Leste.
The programme has trained more than 1,000 officials in 40 courses since 2012. 
"It is a concrete example of the close and longstanding cooperation between Singapore and the US, and our joint contribution towards advancing the development agenda of the region," said MFA.