In pictures: Venus at the tip of a glowing crescent moon over Singapore
The Venus and moon conjunction was also spotted in other countries, including Thailand and Kuwait.
SINGAPORE: Stargazers in Singapore on Friday (Mar 24) night spotted the planet Venus almost at the tip of a glowing crescent moon.
Besides the sun and moon, Venus is the next brightest natural object that can be seen in the night sky with the naked eye.
According to the United States National Aeronautics and Space Administration (NASA), on Thursday, the moon will be a "beautifully slim crescent" hanging just below Venus. On Friday, the Moon will be above Venus.
CNA reader A Kannan captured the conjunction of Venus and the waxing crescent moon from Woodlands.
"The ... moon is about 10 per cent full and the brightest planet in our solar system will come close to the moon as seen from the skies," he said, adding that the pictures were taken about 30 minutes before the moon set.
"The conjunction will be seen in several parts of the world as the celestial objects inch closer to each other."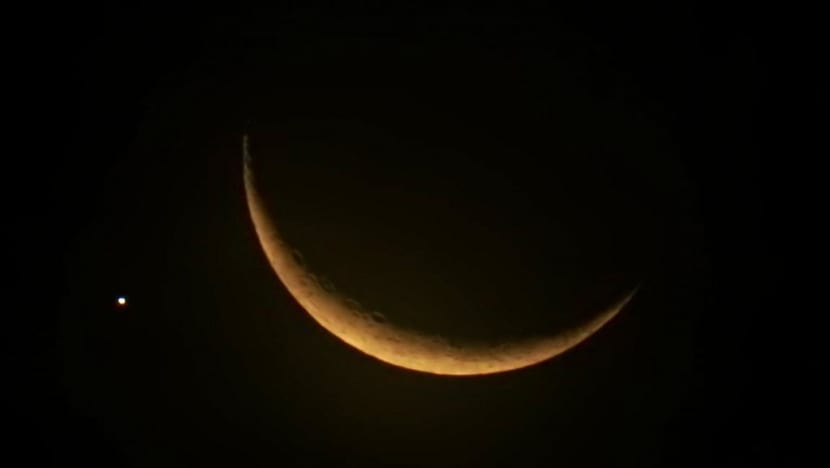 The Science Centre Observatory said its staff were greeted by the beautiful sight on Friday night.
"We describe the phenomenon as a conjunction when planetary or astronomical objects appear close together. While conjunctions do not bear much astronomical significance, they are still a sight to appreciate," it said in a Facebook post.
Staff at the observatory took pictures of the conjunction through a telescope.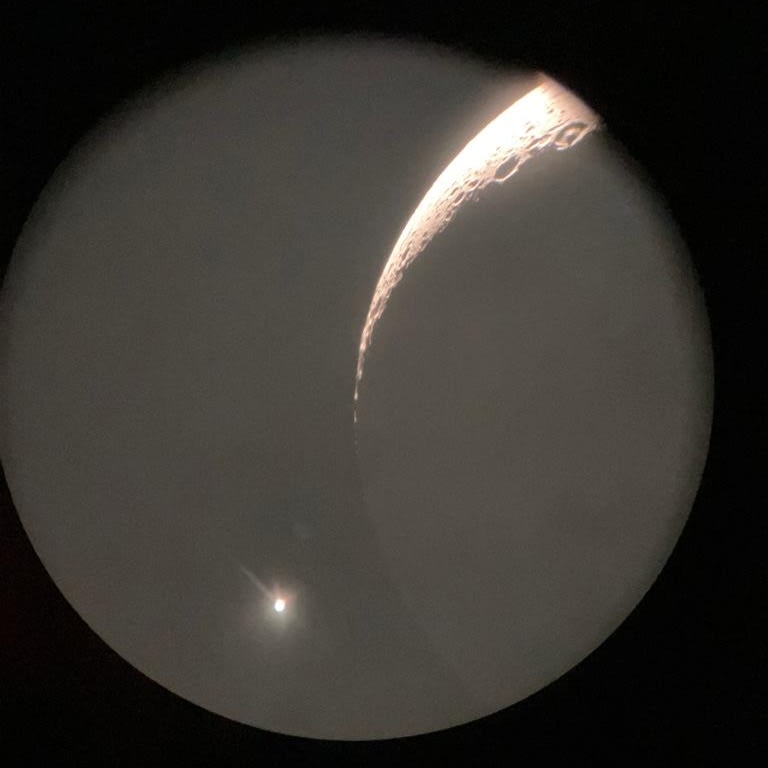 People in parts of Singapore also shared photos of the conjunction on social media.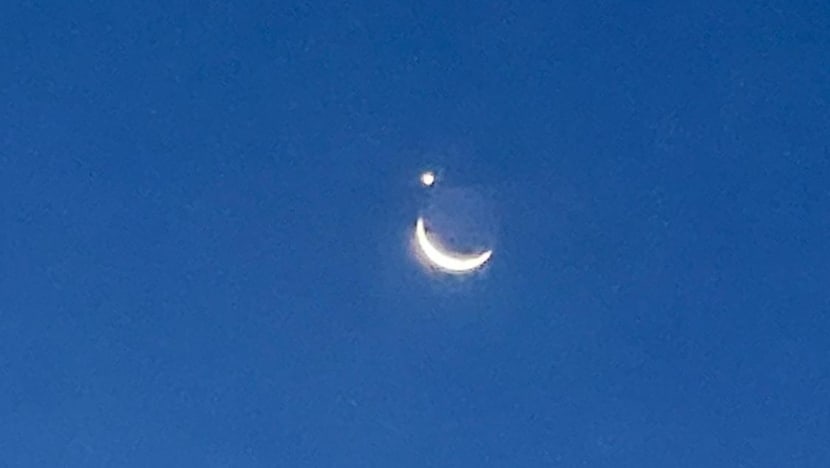 "The same phenomenon also sighted in a number of countries around the world," said ASEAN Skyline in a Facebook post.
The conjunction was also spotted in cities such as Bangkok in Thailand, and in Kuwait City.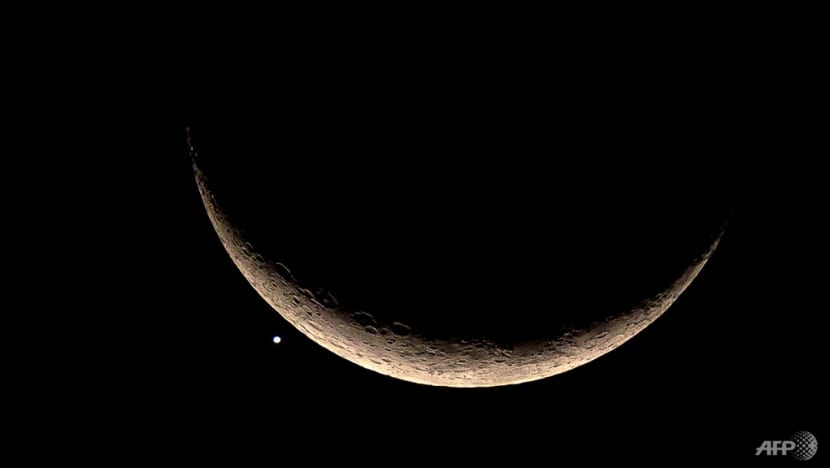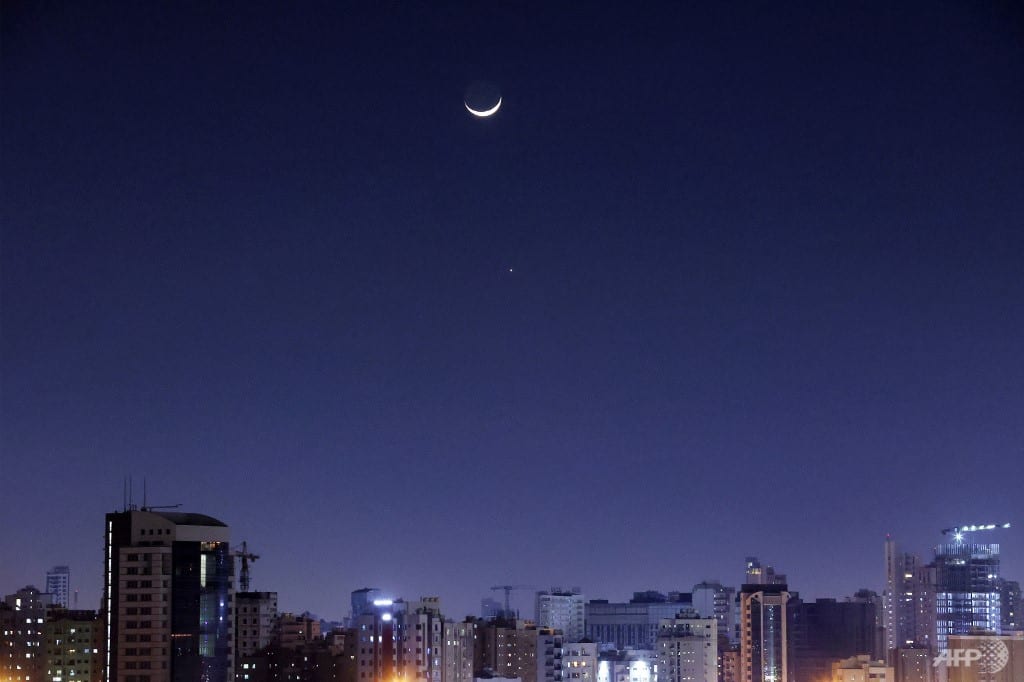 According to Facebook group Stargazing Singapore, a bright Venus, young crescent moon and Mars can be seen on Saturday night, weather and clouds permitting.
Venus will be visible until 9.15pm, the moon until 10.15pm and Mars until 12.45am.
Mars will appear as a distinct orange star and all celestial bodies can be seen from anywhere in Singapore.
"You do not need to travel to any particular location just to observe them. Just make sure the sky view direction of the celestial object/s is not blocked by tall buildings, tall trees ... so that you can locate and observe them," said the Facebook post on Saturday morning.
People can download free mobile sky map apps to guide them in locating the moon, planets, constellations and stars.
This story came from a reader tip-off. If you would like to send in information, photos or videos about something newsworthy, submit your news tips on CNA Eyewitness.