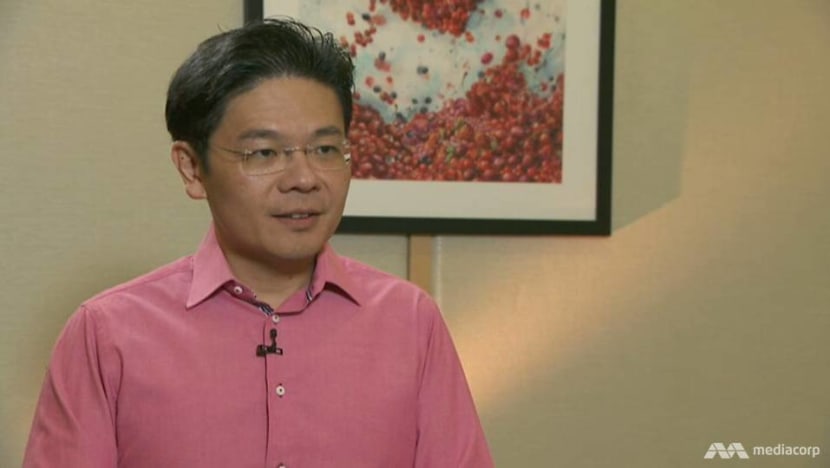 SINGAPORE: After the announcement of the new Voluntary Early Redevelopment Scheme (VERS) for HDB homes, some questions have emerged about it, including how much home owners might receive and whether all flats will be eligible for it.
"It would be rash to rush into details now when some of these things can only happen decades from now," said National Development Minister Lawrence Wong on Tuesday (Aug 21) in an interview with Channel NewsAsia's Talking Point team.
"Let's not get too excited about what is going to be in the VERS package or which flats will get VERS or speculate unnecessarily," he said when asked about details of the scheme. 
The housing scheme was announced by Prime Minister Lee Hsien Loong during his National Day Rally speech on Sunday.
Under VERS, the Government may buy back older HDB flats before their 99-year leases run out, and compensate residents whose flats are taken back early.
Residents, who have to vote for VERS, can then use the proceeds to buy a new flat. The scheme will only start in about 20 years, Mr Lee said, when some flats reach 70 years old.
"Obviously there is a lot of interest in what the details would be but this is a very long-term commitment and we will have to study how the implementation is to be done, and how it can be done in a way that is sustainable financially as well," said Mr Wong.
Part of the rationale for introducing VERS is to allow more HDB households to benefit from redevelopment before their 99-year leases run out. The issue of lease expiry has been a cause for concern among some home owners recently, and Mr Wong revealed that the Government has been looking into the matter for the past two years.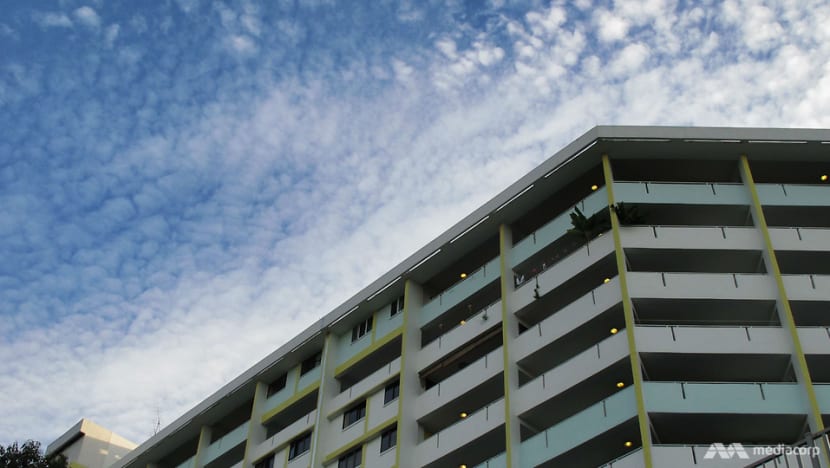 When asked for his response on whether the VERS announcement was a way of "fobbing off questions on housing" ahead of the next general election, Mr Wong said the Government owes it to Singaporeans to share its plans for the future.
"On the one hand there have been many requests for the Government to share some of its thinking about what roadmap for public housing will be," he said.
"If we were to hold back and only reveal or announce VERS when the details are ready, that might be 15 years from now, so people might be living with 15 years of uncertainty."
Mr Wong added: "We have been studying this for some time. Not quite ready with all the details and still a lot more work that needs to be done to work through the operational details and the implementation details.
"But we thought that given concerns that have been raised, we do owe it to Singaporeans to explain at this stage, at the very broad level, our thinking about how we think the next phase of public housing will unfold over the coming years and decades."
HOW WILL GOVERNMENT PAY FOR VERS?
When asked about whether the Government will ask the President to tap into the accumulated reserves to fund VERS, Mr Wong would only say that the scheme needs to be fiscally sustainable.
"It is a significant fiscal expense and whatever we do we will have to make sure that fiscal arrangements for VERS are sustainable, and do not put a heavier burden on the next generation. So those are part of the details that we are working on," said the minister.
He added: "When we look at policy options, when we review policies, nothing is sacrosanct. You can always look at all the different options - there will always be pros and cons attached to any particular proposed measure, so we will have to review all of the possibilities and eventually work out what is best way forward."
Mr Wong also touched on the review of CPF rules to provide more flexibility for buyers of shorter-lease flats.
On a suggestion if authorities would consider having CPF restrictions kick in only when there are 30 years left on the lease, instead of the current 60, Mr Wong said: "We know what the concerns are, there are many possibilities to address the concerns so I wouldn't rule out anything at this stage until we have done a proper study, completed the study with the CPF Board."
Currently, if the remaining lease of a property is less than 60 years, there are restrictions on how much CPF money can be used to buy it.
A home owner can use CPF money if his age plus the number of years left on the lease is at least 80 years – but subject to restrictions.
However, if the remaining lease is less than 30 years, CPF cannot be used at all.
Mr Wong cautioned: "I'm sure Singaporeans know that there is balance to be struck (with CPF retirement adequacy) so we are taking in all the considerations and seeing how best the rules can be updated."

Catch the interview with National Development Minister Lawrence Wong on Thursday, Aug 23, at 9.30pm on Mediacorp's Channel 5.
Editor's note: A quote from Minister Wong on CPF rules for buying property has been clarified at the request of the Ministry of National Development.