TikTok teen mocked for her 'luxury' Charles & Keith bag hopes people do not use words to hurt others
The 17-year-old was ridiculed by some users after uploading a video on TikTok where she called a S$79.90 tote bag from local fashion retailer Charles & Keith a "luxury" item.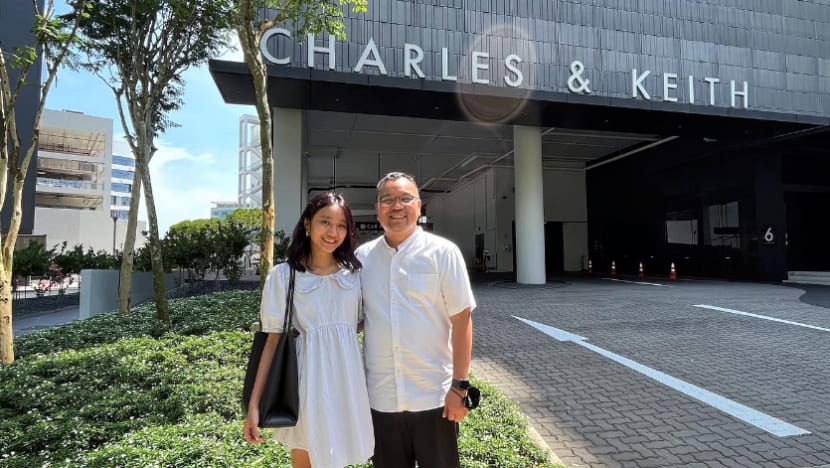 SINGAPORE: A teenager who was mocked online for labelling a Charles & Keith bag a "luxury" item hopes that people will use words not to hurt, but to show care to others. 
"One thing that I've learned and that I think a lot of people can take away from this experience, is the value and power of words," Ms Zoe Gabriel told CNA938 on Friday (Jan 13). 
"Because it's really hard to remember sometimes that words do have power, and that it can change the course of events really quickly, and we should just use our words carefully and with care, caution and love."
SINGAPORE'S OBSESSION WITH PRICE TAGS
The 17-year-old was ridiculed by some users after uploading a video on social media platform TikTok on Sunday. The post has since garnered some 9 million views. 
In the 30-second video, she thanked her father for gifting her her "first luxury bag" from local fashion retailer Charles & Keith and was seen unboxing a black double handle tote bag. The bag is priced at S$79.90 on the brand's website. 
The episode has highlighted Singapore's obsession with price tags and the ignorance of those who shamed the teen. 
"At first, it was a little bit overwhelming," said Ms Gabriel, adding that she is still recovering from what had happened. 
Her father is aware of the viral incident and has been updated as the series of events unfolded, she noted.
On Thursday, just four days after the video was posted, Ms Gabriel and her father were given an exclusive tour of the Charles & Keith headquarters in Tai Seng and met with its staff, including its co-founder Keith Wong. 
GIVEN A TOUR OF CHARLES & KEITH HEADQUARTERS
The visit was informative and gave her a glimpse of what goes on behind the scenes, said Ms Gabriel, whose family moved to Singapore from the Philippines.
"It was really fun and exciting," she added. 
"Everyone was so accommodating and we got to sit down with Keith, who is one of the founders, and we learned a little bit more about the history of the brand, what happens behind the scenes."
The brand, founded by siblings Charles and Keith Wong in 1996, had reached out after she tearily explained her family's humble financial situation and addressed her haters in a subsequent TikTok video, which has amassed more than 3 million views. 
In that video, she said that growing up, her family did not have a lot of money. 
"To you, an S$80 bag may not be a luxury. But for me and my family, it is a lot. And I am so grateful that my dad was able to get me one. He worked so hard for that money," she added. 
"I can't believe I got hate over a bag that I was so excited to have."
Since then, Ms Gabriel has been using the bag regularly, to carry her handphone, powerbank, wallet and other essentials when she leaves home. 
"I think I'm very, very grateful with how everything panned out," she said.
"I wasn't expecting it at all, and I am really thankful for everyone who has shown their support and their love."